Understanding Gaps in Your Hospital Emergency Preparedness Plan
3 Key tactics for running a resilient hospital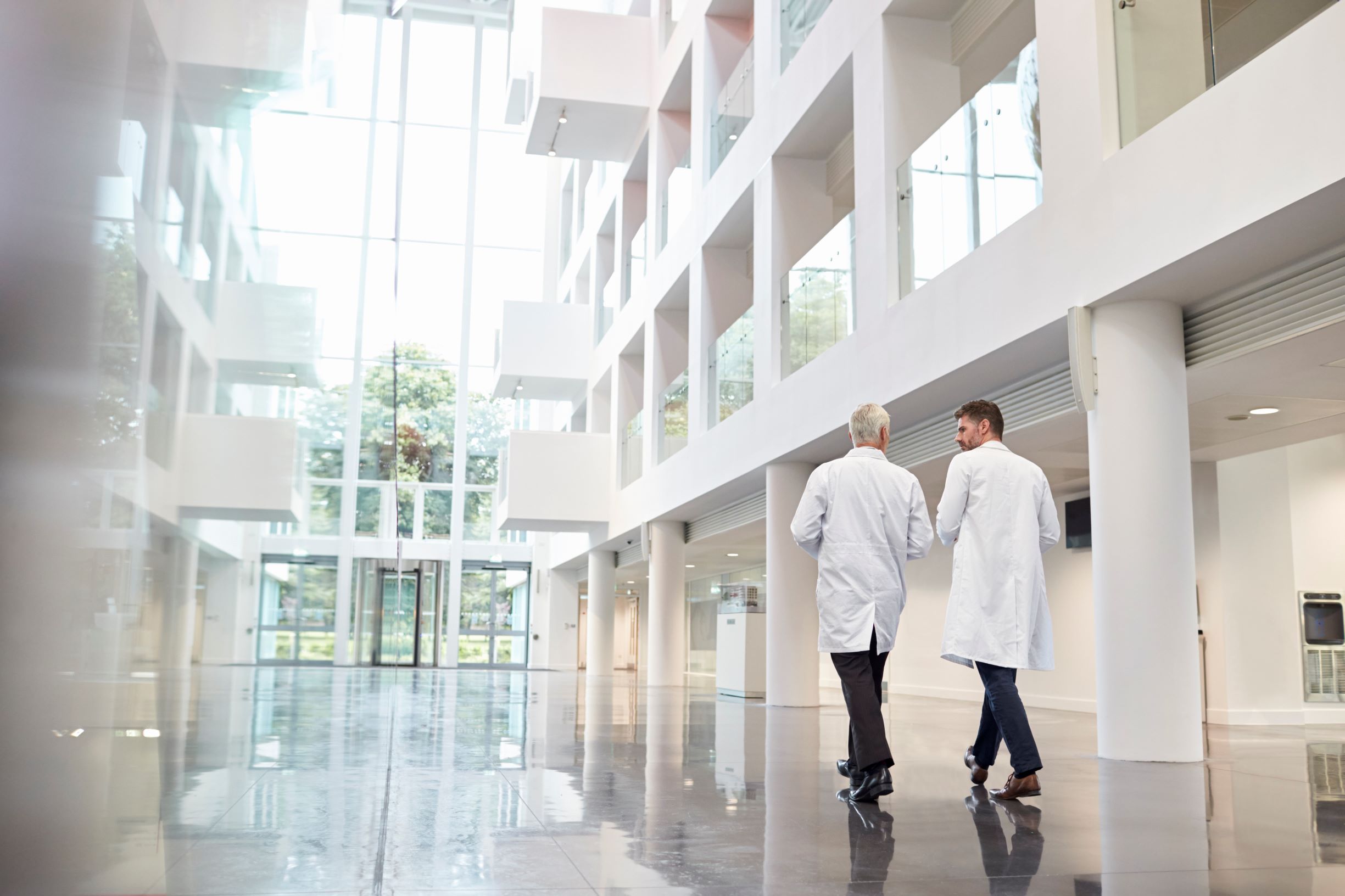 Hospitals have the unique challenge of protecting their patients while responding to challenging events. From high-acuity cases to epidemics, natural disasters, cybersecurity incidents, man-made threats, and hospital surge events—the frequency and severity of critical events can threaten a hospital's mission to provide the best care to all patients. However, sometimes a hospital emergency preparedness plan is not given the attention that it needs.
To build high hospital resilience,
three key areas of impact
must be addressed:
clinical
safety and security
high-impact IT incidents
This approach is designed to help hospitals achieve better patient outcomes, faster response times, and a safer work environment. Following these steps can help build a plan that will result in resiliency throughout your hospital.
Improve Clinical Communication and Collaboration
We found that 70% of healthcare professionals spend at least 30 minutes a day using outdated communication methods, such as faxes and pagers. Updating communication tools is core to creating improved clinical workflows, as well as faster response times and better patient safety outcomes.
Securing clinical communications and care team collaboration is also central to creating an efficient team approach that enhances the patient experience—which has been linked to increased HIPAA and CMS compliance.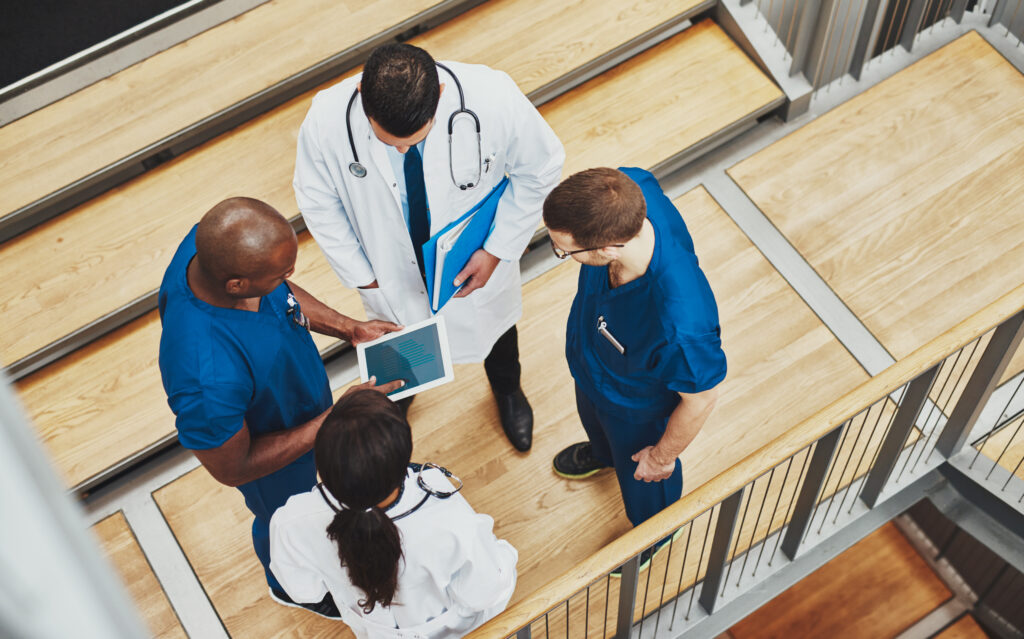 Strengthen Safety and Security
Some of the most destructive natural disasters on record—wildfires, hurricanes, tornadoes, and floods—have impacted hospitals and have accounted for significant losses. Another risk to healthcare facilities is active shooter events, which sadly, according to Brown University, have become a monthly occurrence in hospitals.
With these emerging safety and security risks, hospitals need a quick and efficient way for the responding security teams to immediately gain situational awareness and location-detection.
The following list is key in determining the strength of your hospital's safety and security measures. How many can you check off?
Commitment to adopt workplace violence prevention programs.

Develop policies and procedures for remote and

lone workers

when they feel at risk.

Implement tools and technologies to facilitate quick notification and response in a crisis.

Enable redundant two-way communication channels to enable workers to alert the "See Something…Say Something" program.

Provide staff safety and security technology including

wearables

, badging, and smartphones that provide a discreet, reliable, and immediate way for staff to report threats.
Optimize IT Incident Response
Rising cybersecurity risks, IT outages, unpredictable change management issues, and natural disasters pose risk to a hospital's digital infrastructure. It's not a question of whether, but when, a serious IT security issue will occur.
And although organizations significantly invest in tools to help find and fix IT issues, they often miss a key component in reducing the overall length of an outage and associated costs – optimizing IT incident response.
When IT systems fail, IT administrators need to be able to shorten the time required to alert cross-department responders, using scheduling information to determine availability, and quickly assembling them on a conference bridge, thereby reducing the costs incurred from downtime.
Key Resilient Hospital Takeaways
Ask these questions to determine if your solution is powered for peak operational response during a crisis:

Reliability:
Are you able to reach all stakeholders and responders during an incident, regardless of location?

Does your communication system continually contact individuals on multiple delivery modes to ensure the delivery of secured messages?

Can you connect teams within 5 minutes or less when a critical event occurs?
Scalability:
Do your current communication processes quickly scale to meet sudden, unpredictable surges in demand that commonly occur during a crisis? To accomplish this, ensure your platform has the following components:

High availability and scalability

Redundancy across major modalities

Redundant network operations centers

Multiple live support teams
Hospital Security:
Are your communication processes secure and compliant with regulatory standards to safeguard you from the following?

safeguard you from cybersecurity risks

ensure private information stored in your system remains confidential

prevent your system from being compromised or brought down during a crisis
When seconds matter, a well-orchestrated emergency response plan can help improve response times and de-escalate incidents, ultimately determining the best outcome.
Interested in learning more? Download the full Whitepaper, Build A Highly Resilient Hospital.