Blog
Anchorage, Alaska: Celebrating 100 years with enhanced resident engagement
This year Anchorage celebrates their centennial. From a tent city to the largest city in Alaska, a lot has changed in the past 100 years. As the most populated city in Alaska, it can be hard for law enforcement to effectively connect with residents. With severe weather and other events that effect the city, it is important that they ensure their population is safe and informed. So, how does the Anchorage Police Department accomplish this?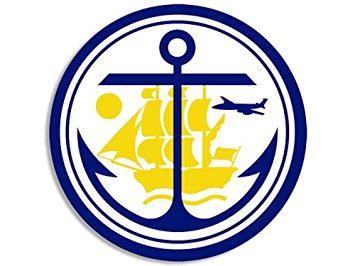 With the help of Nixle, Anchorage is able to keep their community engaged and informed. Community engagement is increasingly important in today's world. When social interactions and the latest news are readily available through various media outlets and personal devices, it is important that these tools are leveraged where they are needed the most: public safety and community relations.
In a recent example of powerful community engagement, the Anchorage Police Department reached out to their community through Nixle when they needed help locating a missing 12-year old boy. Residents were notified via Nixle alert with a description of the boy and his last known location. After a concerned resident successfully located the missing boy, the community was then notified of his safe return. Due to the police department's active use of a community engagement tool, they were able to multiply their resources by getting their residents involved in their search.
In another example, after a shooting in Fairbanks, Alaska, the Anchorage Police Department sent out a notification to residents with a photo of the suspects. Although the cities are over 300 miles apart, Fairbanks needed to expand their reach in order to find the suspects and Nixle was able to help widen the department's reach in a matter of seconds.
A community engagement tool isn't just limited to potentially life threatening events, but also quality of life events such as providing advanced traffic control or road closure notifications. When there is a road closure or accident, residents can opt-in to receive alerts so that they can plan accordingly. This public safety tool also helps residents plan ahead and avoid unnecessary danger or congestion.
If you are interested in learning more and seeing Anchorage's Notification feed, click here.
As evidenced by Anchorage, for public safety departments of all types, it is important to share opt-in information wherever you can to improve your database and overall engagement. The more residents sign up, the more effective your notification tool becomes. Moreover, the more they can share information, the more they can be your "eyes and ears" on the ground.
For anymore looking to learn more about community and resident engagement, join us on July 14th for our latest Expert Insights webinar, Enhancing Public Safety through Resident Engagement. In this webinar you will discover how Anchorage PD uses Everbidge's Nixle solution to engage with residents to form a stronger community. This webinar is hosted by Jennifer Castro, Communications Director at the Anchorage Police Department.
Click here to register for the webinar Enhancing Public Safety through Resident Engagement featuring Anchorage Police Department