Balancing wellness and productivity for employees working from home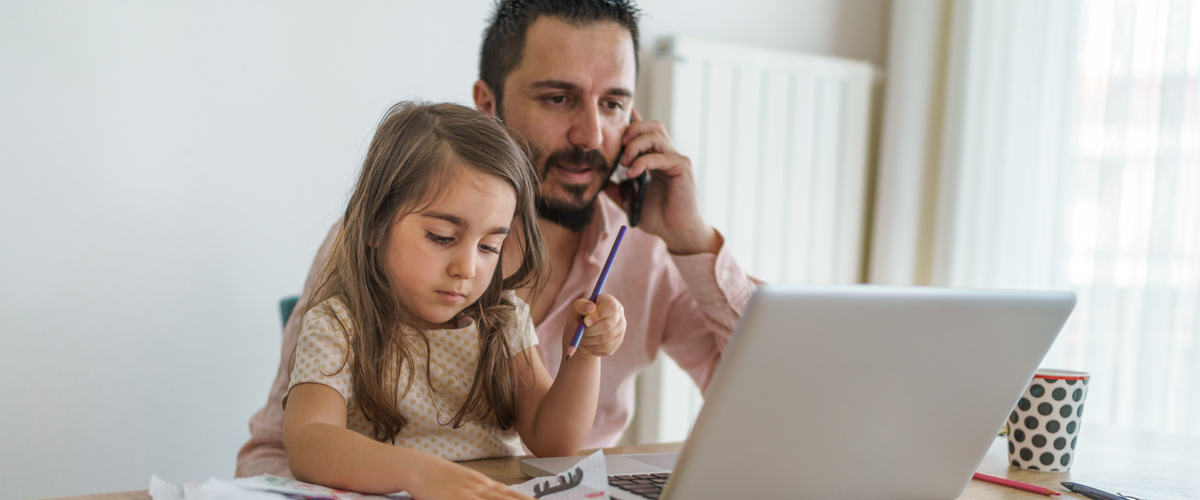 Since 2020 and the World Health Organization first declared COVID-19 a public health emergency, as the first deaths were reported in Asia, Europe, the Middle East, and then North America, the seriousness of the threat started to sink in and businesses started to react. In order to protect employee health, many organizations began a rapid migration of their workforce from the traditional workplace to work-from-home or home office arrangements. In the process of addressing the challenges of shifting to remote work, it quickly became apparent that there were new stresses associated with working-from-home that could impact employee wellness and productivity.
Effects of COVID-19 Work-From-Home Burnout
By mid-summer, the emotional consequences of isolation, disrupted routines, and uncertainty about the illness began to take their toll. A September 2020 study by the Kaiser Family Foundation reported that mental health issues linked to worry and stress over the pandemic increased from 32 percent in March to 53 percent in July. Those experiencing symptoms of anxiety or depression, reached 40 percent last summer, up from 11 percent a year before. Distractions in the home, blurred boundaries between work-time and personal-time, and challenges associated with others working or schooling from the same home environment also raised concerns about productivity. The stresses related to COVID-19 and the transition to a work-from-home economy reinforced the idea that our health, both physical and mental, are intimately intertwined with productivity. It also required employers to revisit the concept of Duty of Care and consider how best to fulfill their obligation in this new environment.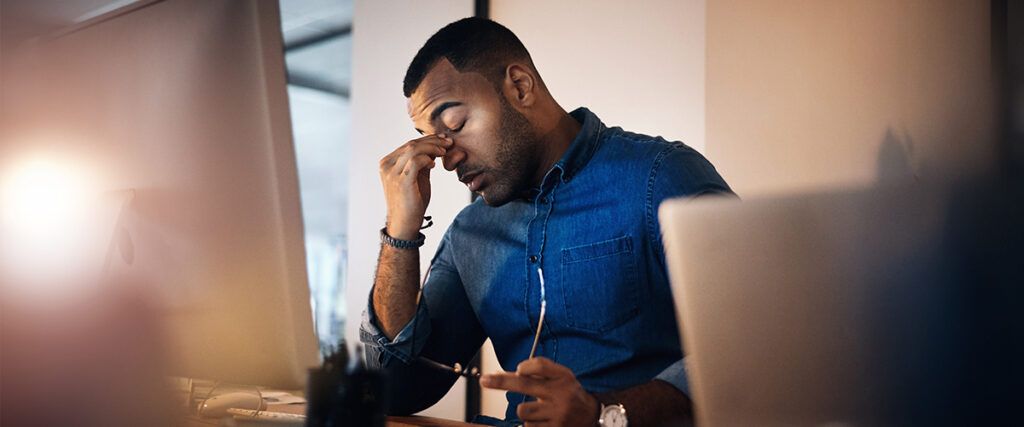 We are in a very different phase of the pandemic right now. Almost daily, records are broken for new infections, hospitalizations, and deaths from COVID-19. There are concerns about new strains and variants of the virus, and uncertainty about vaccines. Public health experts tell us that the worst may still be to come. After a year of unrelenting stress and bad news, people are exhausted, and discussions are being had about combating "pandemic fatigue." Chronic stress related to a prolonged crisis affects people in different ways than short bursts of acute stress. Both employers and employees must appreciate the type and severity of stress being experienced by those working from home, and continue to adapt their operations. This will require recalibrating the approaches to preserving employee wellness and productivity.
Pandemic Fatigue is an accurate description of what we are experiencing right now, but it's more than just being tired; it's even more than just being exhausted.
Pandemic Fatigue can occur in any occupation and can result in:
Physical and emotional exhaustion as a result of prolonged stress and frustration

Depleted ability to cope with work demands

Decreased productivity and job satisfaction

A sense of powerlessness to achieve goals

An altered view of the world and our work

Disturbances in eating and sleeping habits

Forgetfulness; Impaired concentration and attention

Anxiety

Depression
Quick Tips for Managing Pandemic Fatigue
Stress can be thought of like cholesterol—there is both a "good" and a "bad" type; we should strive to eliminate the bad and manage the good, since it is helpful to our health. Likewise, some stress is necessary, even beneficial in getting us motivated, focused, and in the "zone" where we are at our best. Unfortunately, chronic or prolonged stress is more detrimental to our health and performance than acute stress, and it needs to be actively managed. Left unchecked, it can have serious and lasting adverse effects.
It is never too late to start managing stress, but it is important to be aware of both the positive and negative forms of coping—simple put, those that help and those that don't.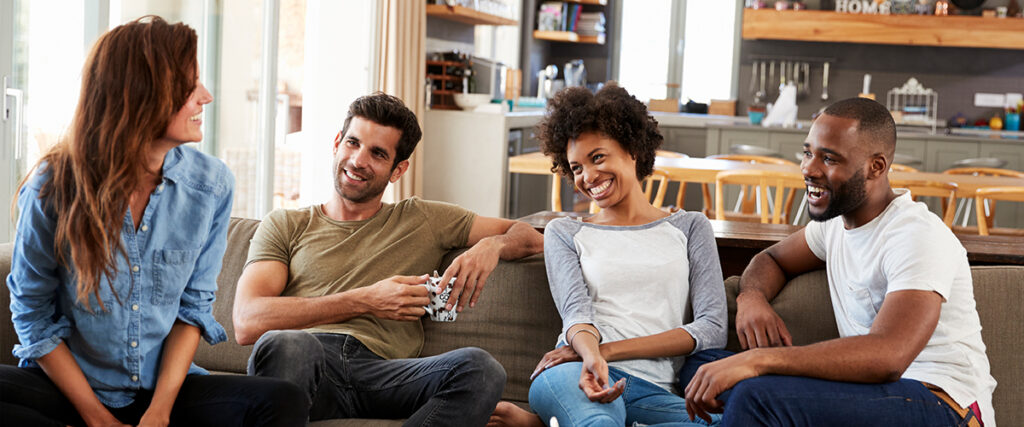 Positive
Talking to others; Be open to both giving and getting support.

Getting adequate rest, nutrition and exercise.

Connecting with nature; getting outside for some fresh air and sunlight.

Moving! Getting out of your chair and engaging in physical activities.

Engaging in positive distracting activities (i.e.-hobbies, sports, reading, etc.)

Trying to maintain a normal schedule to the extent possible.

Using the relaxation exercises.

Staying positive! Be mindful of the messages we share with ourselves and others.
Negative
Using drugs or alcohol to cope.

Withdrawing from activities.

Withdrawing from friends and family.

Working too many hours.

Getting violently angry.

Overeating or under-eating.

Doing risky or dangerous things.

Not taking care of yourself.
To counter feelings of isolation and to identify individuals who may be suffering the ill effects of stress, it is important to keep employees continually engaged via multiple channels of communication to give and get real-time information, especially for those working from home. Information provided by tickers, wallpapers, and newsletters can help employees feel connected to their organizations regardless of where they are working from. Surveys and quizzes can help managers determine employee engagement and can help identify an at-risk employee who has disengaged and may be struggling with work or health challenges.
Working remotely in isolation can also create feelings of vulnerability. When employees are in a traditional workplace, there are co-workers nearby, perhaps security, and safety procedures in place to help protect them in emergencies. When employees shift from working at the organization's locations to their own homes, workplace risks can and do follow them. Knowing that the organization has their back and can be quickly reached in an emergency provides comfort and confidence for those working alone. Having the ability to receive alerts of potential hazards, such as weather events or civil unrest in their communities, can help employees play a meaningful role in their own safety and security. The greatest source of stress for most people is the unknown—the uncertainty of what is happening or might happen next. The use of engagement and communications technologies can help reduce uncertainty and some of the risks and stresses associated with working from home.
For us to survive and thrive during a long and complex health crisis, it will be necessary to pay attention to our physical and mental health, as well as the health of our businesses. The effects of chronic stress are different and more destructive than other forms of stress. Psychological PPE will be required to keep ourselves and our organizations healthy and productive now and in the months to come. Creating easy-to-use, multichannel means of communications can help you protect employees from the ongoing stresses of the pandemic, as well as the sudden stress of an emergency or crisis event.
Get more ideas and best practices to help care for your remote employees by downloading Duty of Care for Work-From-Home Employees.

About the Author
Steve Crimando is the principal and founder of Behavioral Science Applications LLC, an operational risk management consultancy located in the New York metropolitan area. He is a consultant and educator focused on the human element in security, business continuity, and emergency management. Mr. Crimando is a Certified Threat Manager (CTM), a Board Certified Expert in Traumatic Stress (BCETS), and certified Disaster Response Crisis Counselor (DRCC). With more than 30 years of experience in the field, Mr. Crimando was deployed to the 9/11 and 1993 World Trade Center attacks, as well as New Jersey's anthrax screening center and many other critical incidents. He is a published author who is frequently called upon by the media and the courts as an expert in crisis prevention and response. He provides training and support to programs within the U.S. Department of Homeland Security, U.S. Department of Justice, law enforcement, intelligence and military agencies, as well as NGO's, such as the United Nations.