Blog
Catch Everbridge at HIMSS 2015 (#HIMSS15)
Healthcare professionals: Spring has officially arrived, which means it is time for HIMSS '15 – the year's largest and most important healthcare IT conference in the United States. This year's conference will be held at McCormick Place in Chicago, Illinois. Monday April 13th marks the first day of the three-day conference, and the Everbridge team is ready for an exciting show.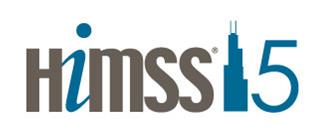 This has been a very exciting year and we have a lot to share, including new updates to our Unified Critical Communication Suite, and the addition of HipaaChat, our new HIPAA-compliant mobile telemedicine application.
If you're attending the show, here is the full rundown of what to expect from Everbridge. For those of you that won't be in the Windy City, follow us on Twitter. We will be live-Tweeting from @Everbridge, and using the conference hashtag, #HIMSS15:
• Visit our booth (#8461): Stop by and meet with our team of experts – they will be available to answer questions, walk through use cases and provide product demonstrations throughout the show.
• Check us out in the Verizon booth (#1838) and HX360 Pavilion! Not only will we be in the Everbridge booth, but you can catch us in the Verizon booth and HX360 Pavilion at dedicated times throughout the show. See below for more details.

• Don't miss your chance to win an AppleTV or iPad: After you make your way to our booth, you can enter to win an AppleTv or iPad – simply drop off your business card and download HipaaChat – we will be announcing the winners via this mobile app.
• Customer Love: To schedule one-on-one time with one our healthcare experts at HIMSS, contact William.Penfield@Evebridge.com.
If you can't make HIMSS, please feel free to request a demo or request a quote prior to the show. We are always here to help!