Blog
Clinical workflow benefits of a connected hospital
Connected Hospital: Care Team Collaboration and Coordination through Unified Critical Communications
As the healthcare industry transitions to a more integrated and collaborative care delivery and payment model, providers must be able to coordinate with multiple clinicians in multiple facilities, while still delivering excellent care. As a result, healthcare communications must move from volume to value.
This is particularly important as providers work to streamline communications not only with internal staff, but also with remote employees, third-party providers, insurers, and patients in an effort to create a "connected hospital."
Under the connected hospital model, communications are fully integrated. Electronic communications, including wireless technology allows caregivers and patients to remain connected no matter where they are in a facility, providing timely and accurate monitoring. This is particularly important during critical clinical and emergency events.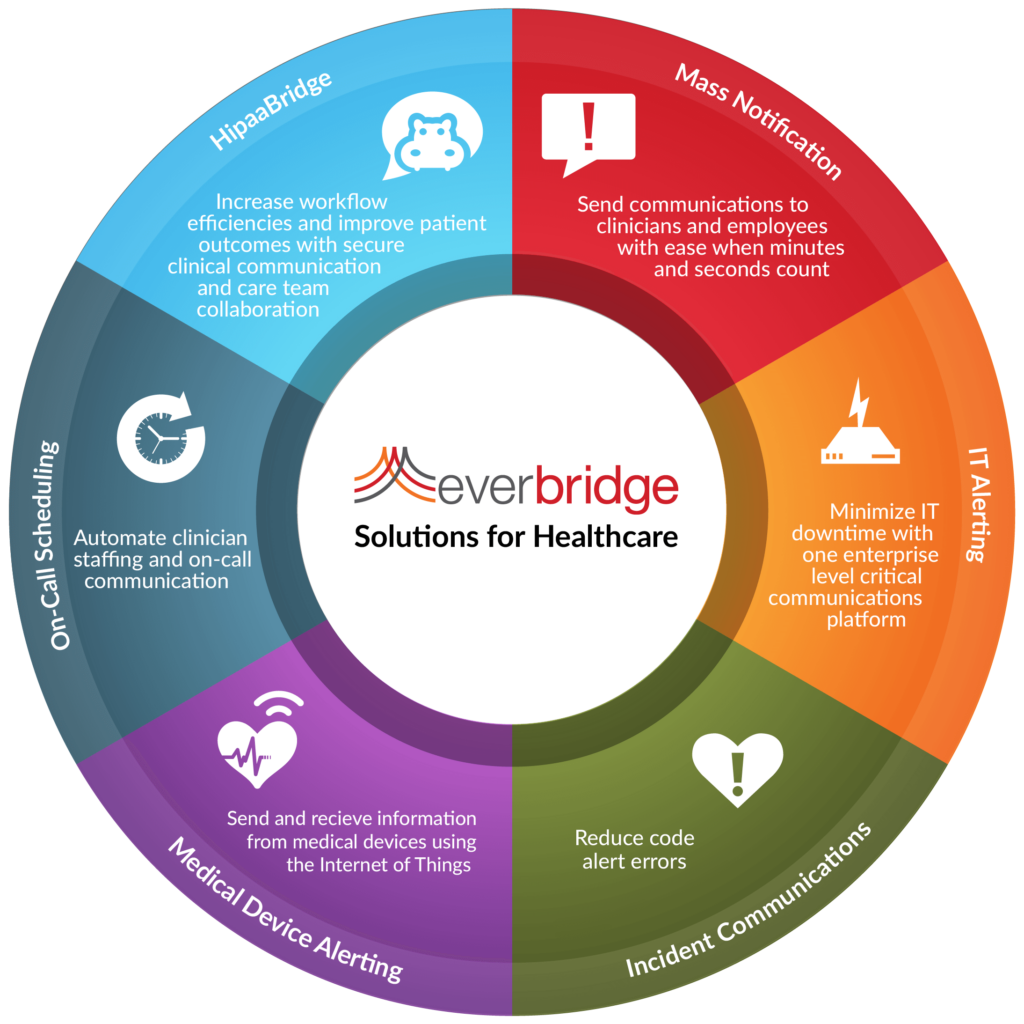 Benefits of streamlined communications under the connected hospital model include:
IT Incident Communications: Respond proactively to IT and system incidents, including EHR outages, by leveraging technology to notify and escalate alerts to the right staff, on the right device, at the right time. This will minimize system downtime and keep your organization connected.
For more about creating a connected hospital through unified communications, check out our previous blog post and webinar featuring Shahid Shah "The Healthcare IT Guy."