Blog
IoT connected devices and critical communications: Our Q&A with Alexion Pharmaceuticals
Over the course of this month, we have highlighted several key trends and developments related to the "connected" world, also known as the "Internet of Things." At Everbridge, we believe the true future of IoT lies in connecting devices, big and small, to actual people, ensuring immediate response and action, and changing the way that we communicate, work and live. This is particularly true during all types of critical events, and is precisely why we're focused on public infrastructure, workplace controls, medical devices, IT platforms and other types of critical connected systems that can harness the IoT to ensure the right teams and people are called in to help when needed.
To close out the month, we thought it would be interesting to share a quick chat with Brian Phillips, the senior Manager of Global Security at Alexion Pharmaceuticals, (an Everbridge customer), to learn how his company has proactively identified the workplace systems and devices that could benefit from this level of connectivity during a critical event. Brian has forged an innovative approach to workplace safety, focusing on taking these devices and "making them connected, making them smarter, and really improving process."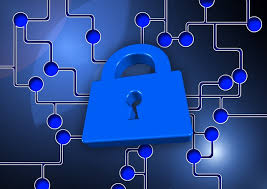 Here's a quick look at some of the key excerpts from our recent conversation, and stay tuned for a full video and Q&A featuring Brian and Alexion, that will be up on our website soon.
Q: What role does Critical Communications play in your organization's security program?
A: Well, we're a very mobile workforce, with employees traveling all over the world to care for our patients, so making sure that everyone stays safe, no matter what part of the world they're in, is very important. This means being able to get in touch with them immediately if there is an issue or potential emergency that we need their help with, or that could endanger their lives. Reaching them across all devices and getting ahead of a potential problems or incidents is why we rely on critical communications services.
Q: What are some of your communication challenges?
A: So, it could be anything. Weather plays a role but it could also be a local emergency, someone having a medical event at one of our sites, for example. It could be a traveler who is having a personal safety issue. IT outages is one of them. Really, anywhere or anytime that you need to get a hold of someone, presents a communication task and challenge.
Q: How does Everbridge help you successfully overcome these challenges?
A: Everbridge allows us to be able to use every device possible to get a hold of our people, whether it be on their home phone, their cell phone, a mobile app, e-mail, etc. The more devices you can ping, the more likely your chances of reaching them are.
We also allow our business units to use Everbridge, whether they need to use it to organize something within their group in HR, or someone in finance to use it for their group, or even respond to emergencies in that specialized group that we have on-site.
The Everbridge mobile app is also useful for us because it's another tool in the tool belt to make sure that we're always going to get the message out in a time of need, as well as providing that secondary feedback to our Global Security Team, whether it be sending your location or a photo. It gives us the situational awareness we need to better provide for them.
Q: Now tell us about "connected devices" and how you can leverage these to improve critical communications and workplace safety at Alexion?
A: One of my passions, both in the workplace and outside of the workplace, is taking things that are dumb or otherwise not connected, and through the use of technology, programs like Everbridge, making them connected, making them smarter, and really improving process. When you have something that's a tool that may have a communications component built into it, maybe that communications component isn't effective enough to get the job done, so you can leverage Everbridge to bring it all the way home.
One example happening at Alexion, we have an integration that we're working on with our Access Control System, which is kind of a virtual mustering process. Whenever the fire alarm is pulled, that will trigger a roll-call report out of our Access Control System, which then takes all of those contacts of the people that were in the building at the time and launches an automatic Everbridge notification to those personnel, asking them if they're in the building, if they've safely evacuated the building, or if perhaps, they need help.