Public warning
COVID-19: Taking action in the eye of the storm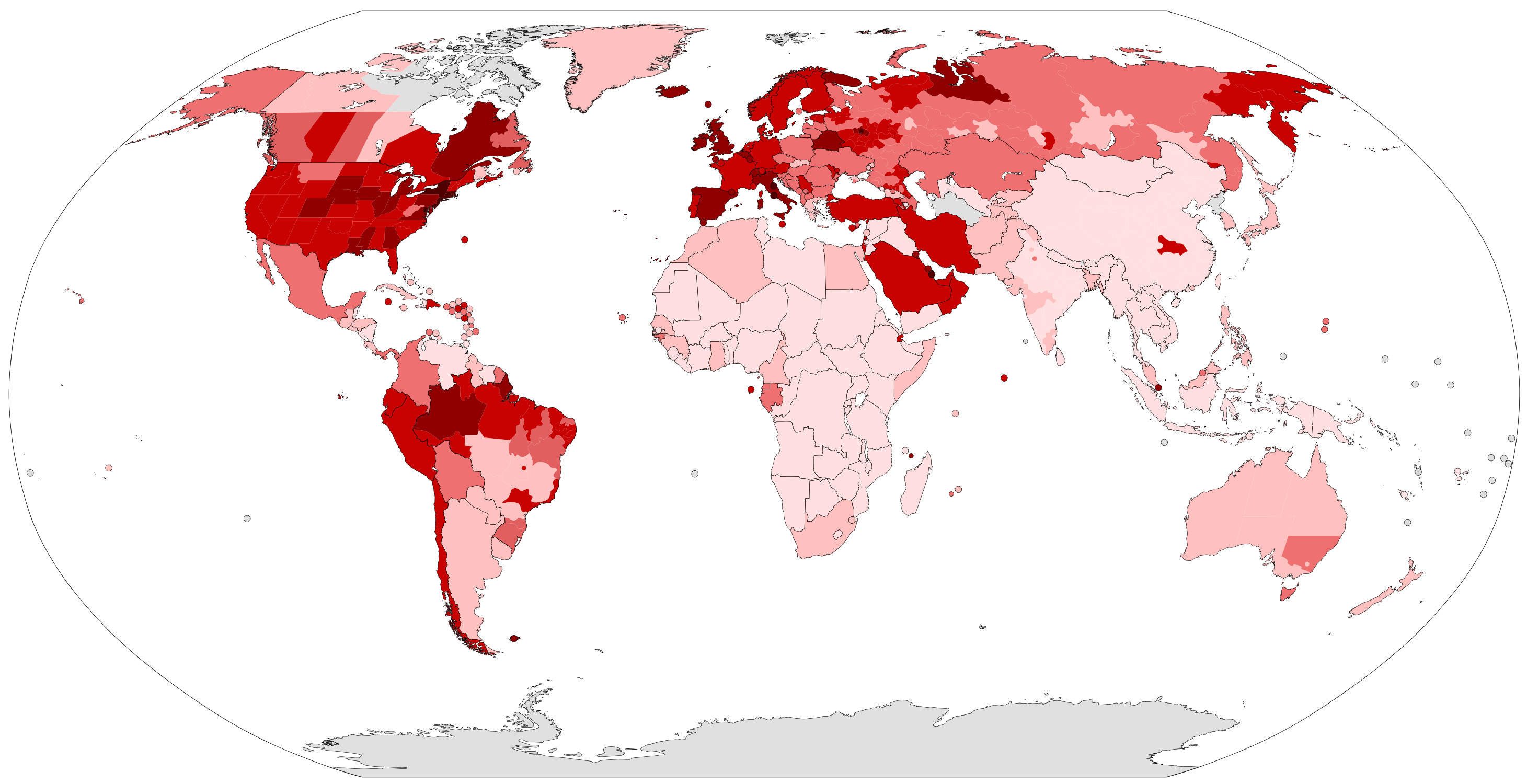 Governments around the world cautiously proclaiming the end of the first peak of coronavirus signifies some cause for optimism but also a new phase of heightened danger.
History, including the 1918 Spanish flu which killed over 50 million people, other flu pandemics in 1957 and 1968 and the 2009 Swine Flu outbreak tells us that pandemics come in waves – with the second often more deadly than before.
With no vaccine in place, populations remain extremely vulnerable if lock-downs are raised too far or too fast, or if inadequate track and trace measures mean community transmission remains high. The eyes of the world are turning to countries such as South Korea and China, which have seen new clusters emerge after starting to ease lock-downs, as well as to Germany, which is experiencing a resurgence in infections despite aggressive testing and tracing policies.
Countries which are not currently showing new cases, such as New Zealand, are effectively in the eye of the storm. This brings a brief respite, which governments could be using to shore up resilience for the longer term and implement effective strategies and technology. As The World Health Organisation's director general, Tedros Adhanom Ghebreyesus recently made clear:
"Until there's a vaccine, a comprehensive package of measures is our most effective set of tools against the virus."
COVID-19 was able to overwhelm the world within a matter of months because countries were too slow to grasp and act on the threat posed. Governments will not have this excuse again, and a proactive approach is crucial to maintaining the upper hand.
Building better preparedness
Countries across the world are battling three phases of coronavirus:
LOCK-DOWN where infection cases are rising
A gradual EXIT towards a more normal life as cases and infection levels begin to reduce
And a third CONTAINMENT phase, where even as countries focus on keeping virus levels down through the use of track, trace and isolate strategies, the risk of a second wave rises.
At each stage, public communications are crucial to manage and guide behaviour, for as long as the situation continues.
However, Scott Gottlieb MD, a former US Food and Drug Administration (FDA) commissioner and keynote speaker at this week's Coronavirus Virtual Symposium (The Road to Recovery May 20 & 21) also identifies a fourth phase in a report for the American Enterprise Institute:
Rebuilding READINESS for the next pandemic.
This means learning the lessons of this crisis to prepare better for the next, including expanding public health infrastructure.
How public warning systems can help
Public warning systems have a key role to play in both communicating threat to life and public health and disseminating advice as governments weigh lives against livelihood – maximising freedom while minimising danger for their citizens over the coming months and years. Communication via mobile phones is the most effective way of reaching everyone affected in a crisis – penetration in Europe is over 85 per cent – and mobiles have become a powerful public safety tool.
Crucial to public warning systems' usefulness is the many ways they can be used through the lifecycle of COVID-19. Used alongside the contact tracing apps being launched from the UK to France and India to Australia as part of lifting lock-down restrictions, public warning systems that use location-based SMS messaging can dramatically extend the reach of the message, helping alert as many people as possible who may have been in proximity to someone now testing positive by 'turning back the clock' for any given location to hours or days before. This becomes critical within populations such as the UK, where a significant proportion of the over 50s – the demographic most at risk – are less likely to use such apps or do not own a smartphone, whilst simultaneously having the greatest need for contact tracing. Additionally, as governments start putting into place plans to return to normal, which may vary region to region, being able to communicate with people based on where they spend the most time, for example where they live and work, is going to be of critical importance.
It is interesting to note that countries that have already deployed and used their public warning systems (New Zealand, Iceland, Greece, Singapore, Sweden, The Netherlands and Norway) are now reporting fewer cases of Covid-19.
Future-proofing population alerts
As well as the immediate benefit of helping countries release themselves from COVID-19's grip, implementing effective public warning systems also readies preparedness for any future crises, no matter what their shape or level of unexpectedness. From natural disasters, to severe weather events, terrorist attacks or even hazmat incidents, having public warning systems in place enables mass communication with anyone in the affected area, including tourists in their native language through their SIM card's country code.
Regulation is also forcing action in this area – the European Electronic Communications Code (EECC) Directive requires all EU countries to have systems capable of sending geo-targeted mass alerts to people in affected areas via mobile phones by June 2022, while national legislation paving the way for this must be in place by December. Countries must act now to meet the EU deadline, giving themselves sufficient time to procure a public warning system.
COVID-19 is the compelling reason to act now on public warning, prevent more loss of life and meet the requirements of the EU regulation well in advance of the deadline.
References: