Blog
Critical communications for industrial and enterprise IoT
Open just about any newspaper or magazine today and you're bound to see at least one story involving the Internet of Things (IoT). Embedding sensors in near every device imaginable has become one of the most widely discussed trends of the first part of this decade – and the conversation doesn't seem to be waning anytime soon.
But, there is a particular aspect of IoT that seems to be garnering a greater share of the attention as of late – "Industrial IoT." Simply put, this encompasses all the aspects of IoT that are actually business facing, as opposed to consumer facing.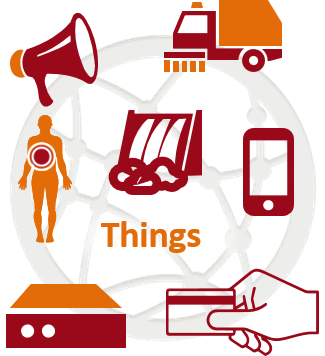 When the IoT ideas and technology first came onto the scene a few years ago, everything was focused on how this will impact the general public from a consumer standpoint. Think "smart" thermostats in your house that can automatically adjust temperatures based on the number of people in a room. These type of devices had replaced the Roomba as the must-have home accessory for technophiles. As the consumer side of IoT continues to evolve, there will be thousands of new players, innovators and gadgets to fill up headlines, but as we are already seeing, the Industrial IoT market will play an equal, if not a greater role, in terms of safety and efficiency, as well as the cultural and financial impact that they will have on society.
As a good snapshot of the conversation, take a look at just a few of the recent articles we found particularly interesting:
According to The Inquirer, new data from Juniper Research says that by 2020 there will be 38 billion IoT devices in the world and this growth will be driven by businesses implementing the technology more so than consumer purchases. Juniper believes it will be sectors such as retail, agriculture, smart buildings and smart grids that will be at the center of this expansion.
Network World looks at how the international shipping industry is adopting Industrial IoT solutions to help make ships and seaports safer.
Business Insider explores how cities will likely be increasing their investments in Industrial IoT platforms (and following in the footsteps of forward-thinking municipalities like Barcelona, Spain). According to their research, the continued adoption by urban governments could bring about billions of dollars in economic value.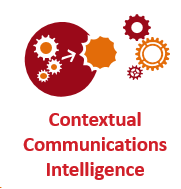 Why does the growing interest in Industrial IoT (or sometimes called Enterprise IoT) make everyone here at Everbridge excited? Because the ability to provide critical communication and escalation services for people involved in IoT is an exciting opportunity. If you take emergency alerting domain experience, automated decision making and sophisticated communications logic, you can provide organizations with the ability to provide context to critical alerts, connecting the right humans to physical devices, at the right time, to take the appropriate action. This will enable organizations to capitalize on critical communications for IoT to improve physical security, as well as business continuity, minimizing the impact from everything from a security breaches to a mechanical warehouse fire or malfunction on the assembly line. Here are two examples to illustrate.
A state government operating a dam may have sensors placed inside the stone & metal walls that can automatically alert the right workers if the water level rises too high, tailoring the communications based on severity level, and the roles and responsibilities of the appropriate workers.
Or in the medical device industry, pacemakers can be outfitted with tiny sensors that relay information to a team of doctors and notify them across email, text and / or phone if anything requiring their attention arises.
Need one more? Don't forget our friends at Alexion who connect access control systems and workplace safety devices directly to Everbridge, harnessing the Internet of Things, to trigger automated, critical communications.
We are eager to continue combing the IoT headlines to identify more use cases for these types of solutions, so let's collectively watch as the industrial and enterprise sides of the equation (rightfully) garner more and more attention.