Clinical collaboration with Natalie Sensabaugh, healthcare customer success director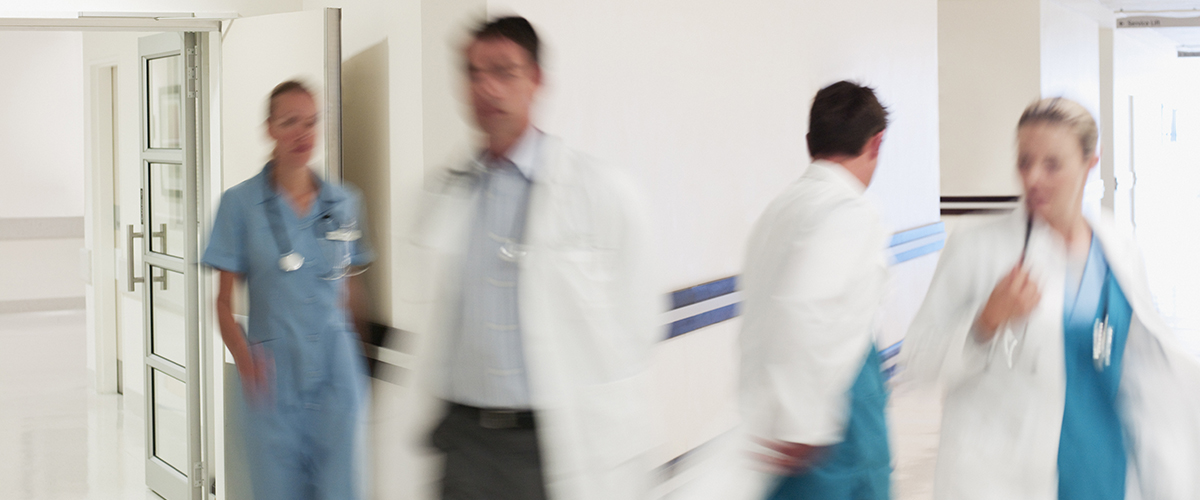 Natalie Sensabaugh – Clinical Collaboration and Communication Experience
We recently spoke with Natalie Sensabaugh, the customer success director for healthcare at Everbridge. She spoke about clinical communication and collaboration, new ways to improve workflow efficiencies, how to prevent some worst-case scenarios, and COVID-19. She brings more than 15 years of clinical expertise, bringing together deep experience, skills, and relationships that span the healthcare sector.
Tell us about your role.
I am the customer success director for healthcare at Everbridge. My background is nursing; I spent 15+ years as a critical care nurse and an assistant nurse care manager before transitioning into healthcare IT.
When I meet with our customers, I introduce myself as a clinical consultant because this title best reflects my partnership in working alongside each team to analyze existing workflows for delivering care and improving efficiencies, as well as patient outcomes. Everbridge and its Critical Event Management expertise understand how important it is to have a clinician who can bring this clinical expertise and credibility to the table drawing from their own experience, to create a plan that addresses each hospital's unique needs.
Also, Everbridge's mission greatly aligns with what I've been doing for most of my adult life, which is taking care of people and keeping them safe. It is a good match.
What interests you about how the Everbridge platform is used in clinical settings?
The ease, versatility, and reliability are the most valuable assets with the Everbridge platform. And because there are so many different use cases that can be used in clinical settings, it's that versatility that makes Everbridge stand out from our competitors.
It is also exciting to work with our customers to see how they use our platform. They may start with code notifications, but as they get more proficient using the platform, they really start thinking outside the box. Our platform can be used for staffing callouts, for notifications that the hospital is at capacity, operational issues, accelerating clinical response, and of course secure messaging. All these use cases are important—whether clinical or operational—to keep hospitals running smoothly.
The effortless user experience is also what makes Everbridge different. For instance, an operator can easily send a pre-built notification to either a few clinicians or to large teams with a few clicks. This notification is sent using at least three different delivery methods such as our mobile app, text, phone call, email, etc. Once the message is sent, the operators can monitor the messages were received and confirmed.
If a hospital is relying on pagers and a page is sent out, there is no way to know if someone received the page. It is essential for better patient care, especially when time is of the essence, to know the notification went out and that the correct person or team received it.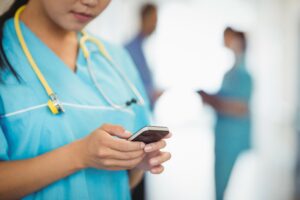 There are many different touch points with clinical communication and collaboration. How will this redefine and improve efficiencies for patient care?
Patient care has become complex in recent years due to the necessary patient care teams. A patient's care team could consist of many different team members, depending on the level of care needed. For example, a patient could have a hospitalist, different consultants, a rotation of nurses, a dietitian, a social worker, a case manager, a respiratory therapist, and a physical therapist.
This team approach makes clinical collaboration complicated because these care team members are rarely in the same room at the same time, they all monitor the patient's chart, but it's difficult to communicate and collaborate with each other throughout the day and in a timely manner. It is critical to have a platform where they can all securely collaborate. Without this, points of communication can breakdown and fail, leading to poor patient outcomes and potentially longer hospital stays.
What are some of the worst-case scenarios if they don't have a clinical collaboration platform in place?
I believe relying on a paging system to communicate with providers can lead to a worst-case scenario. When I worked in the ICU, we had many time-sensitive critical events and would ask the clerk to page the appropriate provider or teams.
First, the clerk would have to consult the on-call schedule to locate the correct on call provider. Then, they would page the provider, not knowing when/if the provider or teams had received it, therefore, requiring a call back from the recipients for confirmation. Occasionally, a page was sent in error or not received at all, delaying treatment which affected quality of care, patient safety, and outcomes.
Also, providers are often inundated with pages all day long— something that's often overlooked. For example, a nurse, the lab, or the pharmacy could all be trying to reach a provider, but the provider only receives a page, often not knowing who it's from or the urgency of the message. With a secure clinical collaboration tool in place, senders can include PHI in the message, the receiver knows who the message is coming from, what the exact need is, and the urgency of the situation. This in turn, can assist the provider with triaging their messages around urgency, improving efficiencies while eliminating the needless frustration of incomplete information that would require additional phone calls.
What are some cool ways hospitals are leveraging new models for workflow efficiencies?
COVID-19 has forced the increased use of telehealth. I think there will be much bigger opportunities for telehealth to continue and expand in the future. While it has been extremely helpful during the pandemic, there are other everyday use cases in which telehealth is invaluable.
For example, I'm currently working with a hospital that's installing tablets in ambulances. If EMS suspects that a patient is having a stroke, they can contact the neurologist on call and use the tablet for a virtual assessment. Then, they can confirm the stroke, call a Code Stroke rallying the stroke team, all prior to the patient's hospital arrival.
This will save precious time. The patient could bypass the ED and go straight to CT, which again saves minutes and brain cells resulting in better patient outcomes. A secondary benefit is improved ED throughput.
Another example of new workflow efficiencies is psychiatrists conducting a behavioral health consult via telehealth while a patient is in the ED. Psychiatrists are often busy seeing their patients and may not be able to get to the ED quickly to see that patient. Psychiatric patients can sometimes be violent or present with unpredictable behaviors. It is key to transition them out of the ED as fast as possible, especially if they need to be admitted. Quickly moving these patients through the ED improves the safety of the ED staff and other patients, while ensuring the patient receives the appropriate level of care.
It's exciting where this technology is going and how it's helping the medical field.