The Importance of Building Resilient Businesses in a Covid-19 World
Digital transformation in the new normal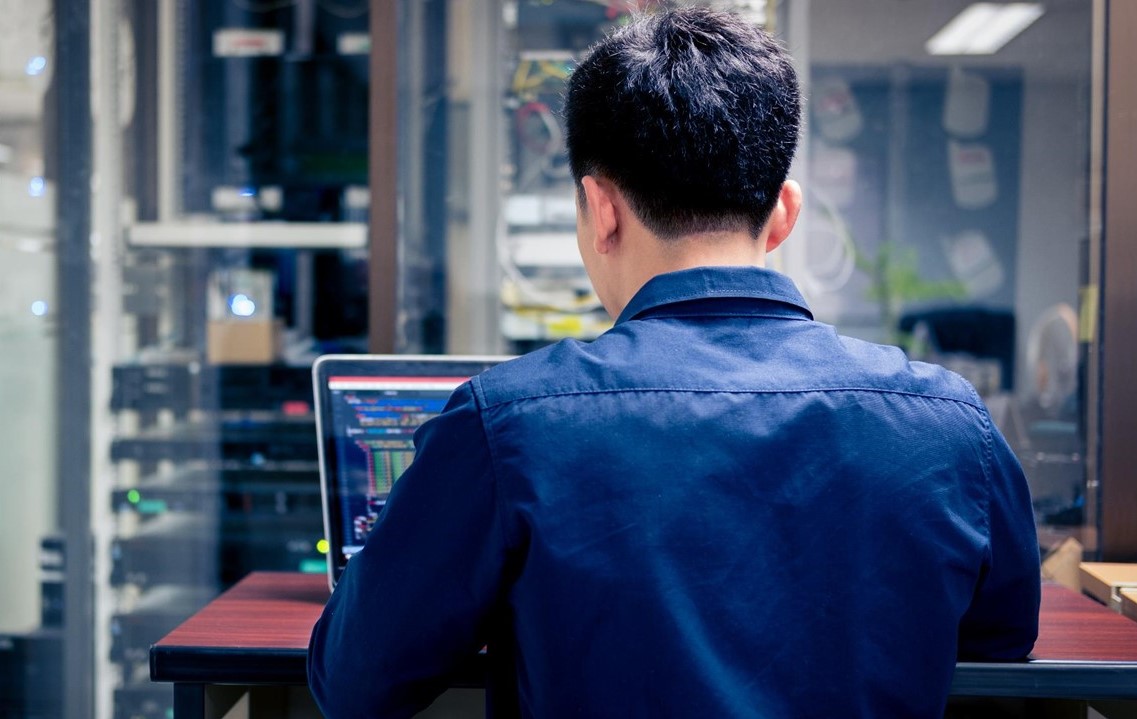 With Covid-19 cases resurgent worldwide, if your company hasn't yet considered a digital transformation of its operations, now's the time. That's because the pandemic isn't likely to end until we reach herd immunity, says management consultancy McKinsey & Co., which means many of us will continue to work and shop from home until a vaccine can be widely distributed.
While recent news from pharmaceutical companies Pfizer and Moderna suggests vaccines may be available as early as the end of this year, essential workers such as nurses and doctors will receive them first. It may be months before the general public can be vaccinated due to the complicated logistics of manufacturing, storing, and shipping a vaccine for the entire world. McKinsey estimates that may not occur in the United States until the third or fourth quarter of 2021.
Accelerated Change Means Good Business
Returning to life as we knew it before the pandemic may take some time then, but it's not in companies' best interests to wait it out. According to a prescient article published last year in Harvard Business Review, companies that fared best during the Great Recession and in the years afterward took the long view, acted ahead of the crisis, and focused on growth, not just cost-cutting. These organizations saw positive results in a number of categories: 6 percent higher total shareholder return, 4 percentage points higher annual growth during the economic downturn, and so on.
These findings are supported by a similar report from McKinsey, which showed how companies that transformed their business models during the global financial crisis outperformed competitors in total shareholder returns by 20 percent right after the downturn. Eight years later, that figure had risen to 150 percent.
Achieving similar results requires at least two actions: building resilience in the face of unexpected challenges and investing in growth. Both are possible when companies take advantage of technologies now available, such as cloud computing, streaming data analytics, mobile capabilities, and smart automation.
A Stronger Workforce
When combined, such technologies support both employers and employees. With the right tools, companies can master situational awareness, giving them insight into the status of their facilities and supply chains, as well as the location of employees. The latter has been especially important during the pandemic when workforces have been distributed, on-site layouts rejiggered for social distancing, and schedules staggered to lower the number of staff at any one location. Such changes require companies to update their emergency-response plans, which can involve consolidating tools, reducing redundant platforms, or scrapping outdated systems altogether for one that's purpose-built for such situations.
With the right tools, companies can master situational awareness, giving them insight into the status of their facilities and supply chains, as well as the location of employees.
Looking out for the well-being of your workforce can extend beyond their physical safety too. Cloud-based activity-monitoring tools can track employee productivity, signaling who may be at risk of burnout. For instance, Russ Soper, CIO of fintech firm Finastra, explained how the company noticed an uptick in worker productivity soon after quarantine measures were put in place during the pandemic. "Our concern was how to stop them from working sixteen- or eighteen-hour days," he said in May at the Everbridge symposium Coronavirus: The Road to Recovery.
Given the right tools, Finastra and other companies can provide holistic care, at once able to protect employees from physical threats, such as active shooter situations, and less tangible dangers, such as overworking.
Besides improved situational awareness, companies that undergo digital transformation become more competitive. By empowering staff with online tools, businesses can expand their recruiting beyond on-site locations to hire talented candidates elsewhere who may be unwilling or unable to relocate. In addition, a 2019 global study from International Workplace Group found that, even before the pandemic, half of employees were already spending at least 50 percent of their time teleworking. And four in five said that, if presented with two similar employment offers, they were more likely to jump at the one that offered flexible work.
The pandemic has only encouraged the trend towards telework. According to a survey conducted by Mercer, an HR and workplace benefits firm, of 800 companies, 83 percent said they planned to expand their flexible workplace policies after the health crisis ends. The pandemic has allayed employers' fears about telework impeding productivity; 94 percent of respondents said that productivity was the same or higher than it was before the crisis, even with the unique challenges posed by the pandemic, such as lack of childcare and heightened anxiety levels. Add in the environmental benefits and cost savings that smaller or virtual offices of the future portend, and the appeal of a largely remote workforce grows.
Investing In and Building a Resilient Business
These shifts in where and how we work demand digital transformation from businesses, but the transition isn't just about day-to-day operations. It's also about those moments that are anything but ordinary — indeed, the unforeseen advent of the pandemic is what has accelerated digital transformation in the first place.
A centralized critical event management (CEM) platform offers the protection companies need in this move towards digital-first operations. Solutions from Everbridge, for example, power businesses' risk awareness while also providing an outlet for crisis communications and a means for coordinating responses to threats, be they physical or cyber. (As businesses migrate to online operations, cyberattacks become a greater threat.) Fortune 500 home-improvement company Lowe's, for instance, reduced the average duration of its outages by 33 percent when it adopted Everbridge, leading to better customer experiences and improved customer loyalty.
Businesses interested in becoming more digitally focused can learn more by downloading "Digital Transformation in the New Normal: The Importance of Building Resilient Businesses."