Blog
Enhancing mobility, call throttling and smart GIS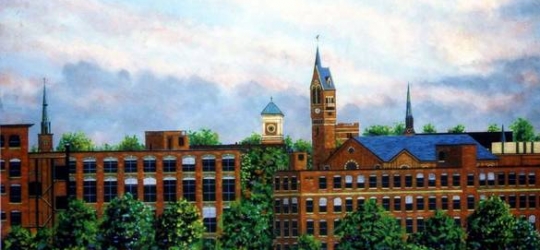 When disaster strikes, communication is essential
The sky turns dark and the wind picks up. As the overnight staff prepares to leave, the power cuts out. The computer system with access to the emergency notification system doesn't respond, and reports of road-blocking floods come across mobile devices, the only remaining internet access. These first moments of a crisis are critical. Without the proper communication tools, an unknowing staff may put themselves in danger attempting to drive to work in life-threatening conditions. It is imperative to communicate to the entire staff and receive information in return in order to make informed decisions during such incidents. When power or computer systems go down, mobile devices are often the only communication tools that are connected during disasters.
Why mobility is important
The world is growing more connected every day. 91% of Americans use cell phones and over 50% use web-enabled smart phones. With growing capabilities, people are more informed than ever through advances in technology. When emergencies occur, they expect to be notified as quickly as possible, no matter where they are. Additionally, there are many instances where mobile devices are the only remaining devices with Internet connection, which means that an effective emergency notification platform requires robust mobile communication capabilities to launch broadcasts from anywhere at any time.
Everbridge Mobile Aware 2.0
"In a world where operational effectiveness is becoming more mobile and more social, our clients must have access to Everbridge solutions no matter where they are," said Imad Mouline, Chief Strategy Officer for Everbridge, Inc. "Our application is built to maximize the unique native features of each mobile platform and designed to operate with minimal bandwidth to perform under the most adverse conditions for clients. Additionally, it accomplishes this with reporting features and customization options that exceed all current market alternatives." With the release of Everbridge Mobile Aware 2.0, Everbridge has made significant advances in the solutions' mobile capabilities, integrated a number of real-time reporting features and added the industry's only client-configurable call-throttling ability.
Highlights of Everbridge Mobile Aware 2.0 include:
SmartGIS Capabilities
Track progress with GIS specific real-time reporting
Provide familiar geo-spatial maps for selecting target broadcast areas
Allow the user to select contacts from zip codes/ use intelligent address search
Expanded security and usability
Ability to initiate notifications to select individuals and/or groups from mobile devices.
Additional mobile access controls and timeout announcement features.
Configurable call throttling
Create custom strategies based on organization needs not infrastructure limitations.
Maximize call throughput and delivery.
Prevent PBX overloads and Central Office (CO) outages.
"Ventura County has more than 800,000 citizens spread across nine cities. This makes having mobile GIS capabilities an essential factor of our emergency notification strategy," said Patrick Maynard, program administrator, Ventura County Sheriff's Department, Office of Emergency Services, "With this new functionality, Ventura County will now have the ability to launch a location-based broadcast from anywhere at anytime – this truly enhances our ability to protect and inform our citizens when emergencies occur."
Everbridge Mobile Aware 2.0 with SmartGIS capabilities is now available for download on the Apple iTunes Store®, Google Play™ and BlackBerry AppWorld.