Blog
"The Everbridge call was the smartest thing we did"
With the New Year right around the corner, it just feels right to highlight this feel good story out of Boulder County, Colorado. It's extremely rewarding to share this article–not only does it detail the exceptional work of the Everbridge team to deliver a life-saving product to communities around the globe, but it also praises the dedication of first responders, local leaders and everyday citizens who can effectively translate critical communications in to action.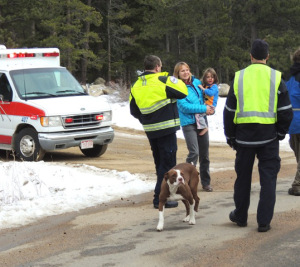 As you will read below, Everbridge Mass Notification was utilized to help a local community turn a potentially devastating situation, into a rallying event that enlisted the appropriate resources and response to locate a missing child. Here is a quick excerpt, but you can read the full article here.
He says he has had lost-child training, which is the call that causes any rescue worker the most anxiety. It is technically difficult to manage and always begins with a great deal of trepidation, not knowing the outcome.
Dirr says the Everbridge call, the reverse 911, was effective; that anyone in the area was immediately on the lookout for the child. "The system worked. We had many people showing up to help. The Everbridge call was the smartest thing we did."
According to missing child statistics, 50 percent of children one to three years old are found within a fourth of mile. 96 percent of them survive good weather and 34 percent survive bad weather. 57 percent of missing children are found on social trails like the one leading down to Boulder Canyon.
We will continue to share many other stories of "Everbridge in Action" throughout 2015. Whether you are a small town in Boulder County, Colorado, a large health system, or major corporation, we look forward to helping you keep your residents and employees safe, informed and collaborative throughout the next year and beyond.