Blog
Everbridge @ Governor's Hurricane Conference 2014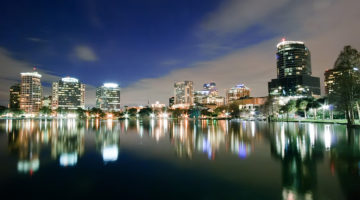 Take out the sunscreen, fast approaching is the 28th Annual Governor's Hurricane Conference. GHC will be taking place from May 11th to May 16th in Orlando, Florida. This conference is the largest hurricane preparedness conference in the nation, typically attracting 2000 plus attendees.
If you're at the show, stop by and say hello. We will be happy to meet and answer any questions you may have. Should you be unable to attend, follow us on Twitter. We will be live-tweeting from @Everbridge and using the conference hashtag – #Rethink Risk. Here is what else to expect from our presence at the show:
Come meet with us at Booth #421: : Our team of experts will be there to introduce you to some of our newest enhancements to the Unified Critical Communication Suite (via the recently announcedSpring Release)..
Meet our partners! Witt|O'Brien's will be in full force showcasing their PIER Solution which is available on the Everbridge UCC Suite. Visit them at their booth or learn more at www.wittobriens.com.
Schedule a demonstration: If you're a bit too busy enjoying the weather or just strapped for time, but want to meet with one of our representatives, contact Michael.scott@everbridge or Lesley.turner@everbridge.com. Hurry – Spots are moving fast.
If you aren't attending or just can't wait to learn more, feel free to either reach out to marketing@everbridge.com or request a demo from one of our experts.