Blog
Everbridge's new HIPAA-compliant mobile messaging solution – HipaaChat
Today, Everbridge is excited to announce the launch of HipaaChat, a secure text messaging and video conferencing application designed specifically for healthcare professionals! As the name implies, the solution is in full compliance with the Health Insurance Portability and Accountability Act (HIPAA). Boasting enhanced security protocols and encryption technology, HipaaChat will allow nurses, doctors and other professionals to share protected health information (PHI) with peers, in order to maximize efficiency of communication without fear of violating privacy safeguards.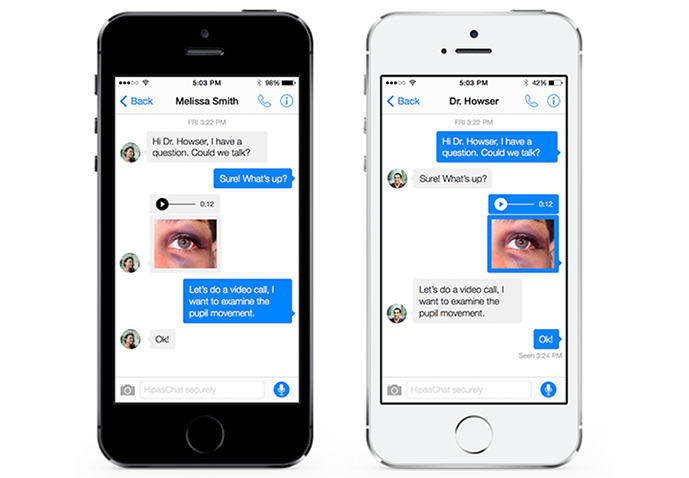 Soon-to-be-released survey data, compiled by Everbridge's research team, will show that while a majority of healthcare professionals believe that the use of smart phones and other mobile devices would make hospital workers more effective and efficient, a minority of them have access to such technology due to strict compliance concerns. With HipaaChat, Everbridge aims to help those working in the healthcare industry to attain a new standard of care by providing a secure mobile communications application that meets all of the privacy regulations of HIPAA and HITECH, while offering integration with existing electronic health record (EHR) systems. The solution also offers enterprise-level archiving, data retention, auditing and monitoring capabilities.
Just hear what one of HipaaChat's customer's has to say about the value of this solution—the only one on the market to offer video calling that meets telemedicine requirements!

"Simply put, HipaaChat allows us to text, video chat and collaborate with doctors and other healthcare professionals using their preferred mobile devices—without violating any privacy or
security mandates," said Ronaldo Montmann, Vice President of Information Technology, at
Broward Health. "Finally, we can give our doctors something they're delighted to use, while
meeting our strict regulatory guidelines. This is the simplest, most popular and efficient
communications tool we've ever had the pleasure of offering."
Available on both IOS and Android operating system, HipaaChat is also now part of the trusted Everbridge Unified Critical Communications Platform, and is expertly encrypted and secure because Everbridge uses the same advanced algorithms as the U.S. Department of Defense.
Here is a full rundown on what the application offers—from message confirmation to photo messaging to walkie-talkie functionality and more. Any other questions? Feel free to contact me directly at danielle.diamond@everbridge.com.
HIPAAChat is available for download at both the AppStore and the Google Play Store. For more information, visit: https://www.everbridge.com/products/hipaachat/ and https://www.everbridge.com/products/hipaachat/hipaa-security./