Blog
Everbridge scoops Business Continuity Product of the Year
The UK Cloud Awards 2016 were held at celebrated Skylon restaurant in the Royal Festival Hall on London's South Bank on Tuesday 12th April. The brainchild of CloudPro Magazine and the Cloud Industry Forum, the awards celebrate the companies using the Cloud in the most innovative and effective ways in a number of different markets including finance, HR and storage.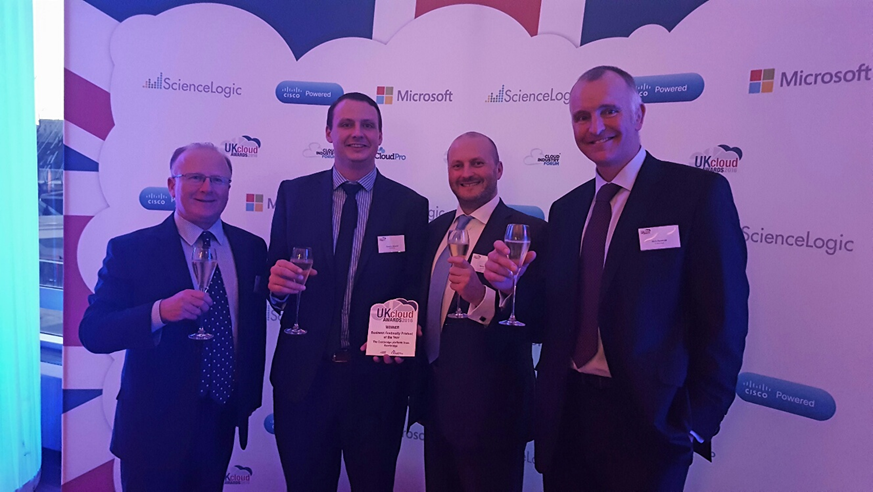 Everbridge's critical communications platform was shortlisted for Business Continuity Product of the Year, competing against other leading business continuity platforms. On the night, the attending Everbridge team collected the 'UK Cloud Awards 2016's Business Continuity Product of the Year'.
When a business continuity issues takes place for a company, the ability to assess, manage and fix the problem as quickly as possible is essential to reduce downtime and protect profitability. Cloud technology is critically important to Everbridge's communications platform. It provides the capability to ensure that messages are delivered whatever the circumstances and is central to ensuring that businesses get back on track, minimising the damage done by an unexpected event.
EMEA Managing Director, Nick Hawkins, said: "Being named Business Continuity Product of the Year is a significant endorsement to Everbridge's critical communications platform. Being able to scale through cloud technology is central to the Everbridge platform which makes this award even more significant to the company."
For more information visit: www.everbridge.com.