Blog
Getting the most out of your incident management software
Expert Insights: Our Q&A with Saskatoon Emergency Management
Emergencies or large-scale events can happen at a moment's notice. Just look at the record amount of snowfall in the Buffalo, NY area. Times like these remind us that we are always at risk of severe weather and other critical events.So how do we stay safe? While there is no simple and short answer, communication is definitely an important component. We need to know what is going on – or at least have an idea – and be able to share relevant response and preparedness information as soon as possible.
Everbridge recently hosted a webinar on incident management with Ray Unrau, Emergency Planning Director for the City of Saskatoon, to discuss the importance of having a notification system to help prepare for emergency and non-emergency events. Keeping responders and residents informed, up-to-date with the latest developments and facilitating two-way communication will keep all parties safe and mitigate the risk that events will not escalate further.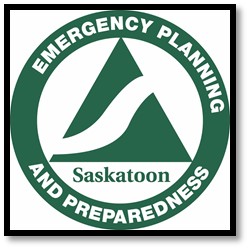 So, what makes Saskatoon unique? Well, an interesting tidbit about the city is that they have never issued a state of local emergency. That raises the question: why do they need a notification system? Simply put, even though they haven't faced a severe emergency – nor do they face emergencies that often – they still have risks and need to prepare for the inevitable. Even without large scale, disastrous events, Saskatoon EMO, and its partners, have repeatedly demonstrated the benefits of employing a notification system like Everbridge.
I encourage anyone who missed the webinar to watch the replay or download one of Everbridge's many whitepapers on incident and emergency management. In the mean-time, I was fortunate enough to get some extra time with Ray to further discuss the subject and answer additional questions from the webinar audience.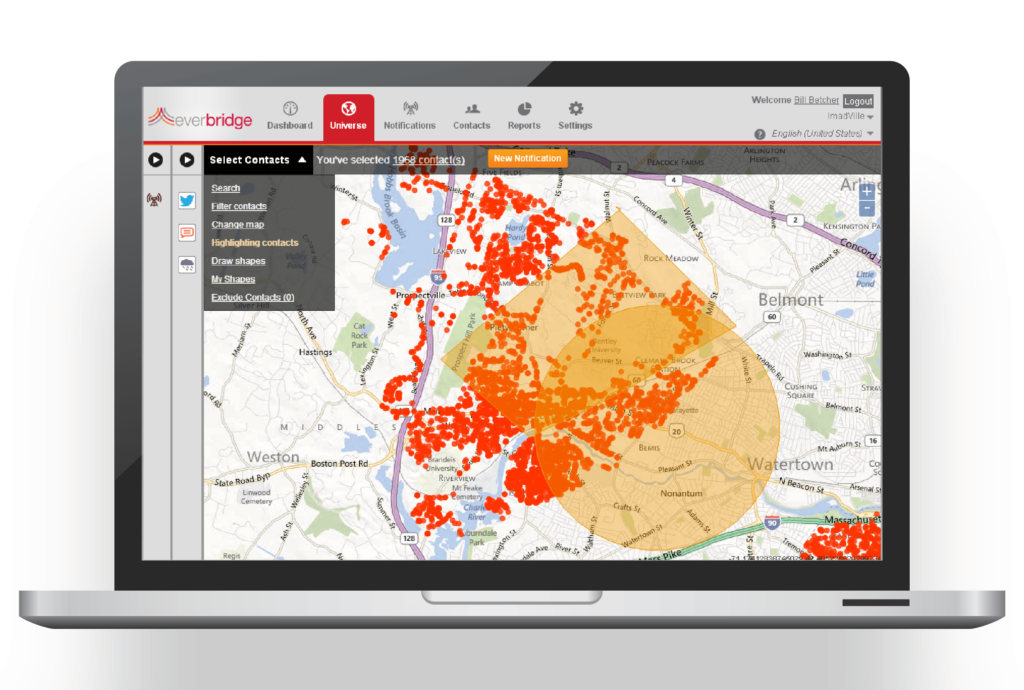 Q: Tell us a little more about how you use Everbridge. Can you target citizens or staff based off of their location?
Ray: Yes, depending on if they have opted in and have provided us with their physical address, or if the white pages data we purchased contains their address information. We encourage people who opt in to document as many as ten addresses to make sure they are informed…so if I am a parent with kids in daycare, I would register the daycare address as well as my home address, my wife's office address, as well as my office address. That way, if I am driving to any one of these locations and EMO sends a life safety message to one of those locations, I would be notified.
To learn more about location-based notification, click here.
Q: Does your Everbridge system support self-registration and self-maintenance?

Ray: Yes it does. We encourage people who opt in to remember their chosen user names and passwords so that they can return to their account and revise or update their options. We help people remember to keep their accounts current through our community notification testing program. Two days prior to the test (Monday) we use the media to inform people of the upcoming test (Wednesday) and ask them to keep an eye out for our test message. Two days after the test (Friday) we use the media to let people know how the test went and to ask people who didn't get the test to either opt in for the first time or to go into their existing accounts to update their information.
(Check out Saskatoon's Registration Information page here).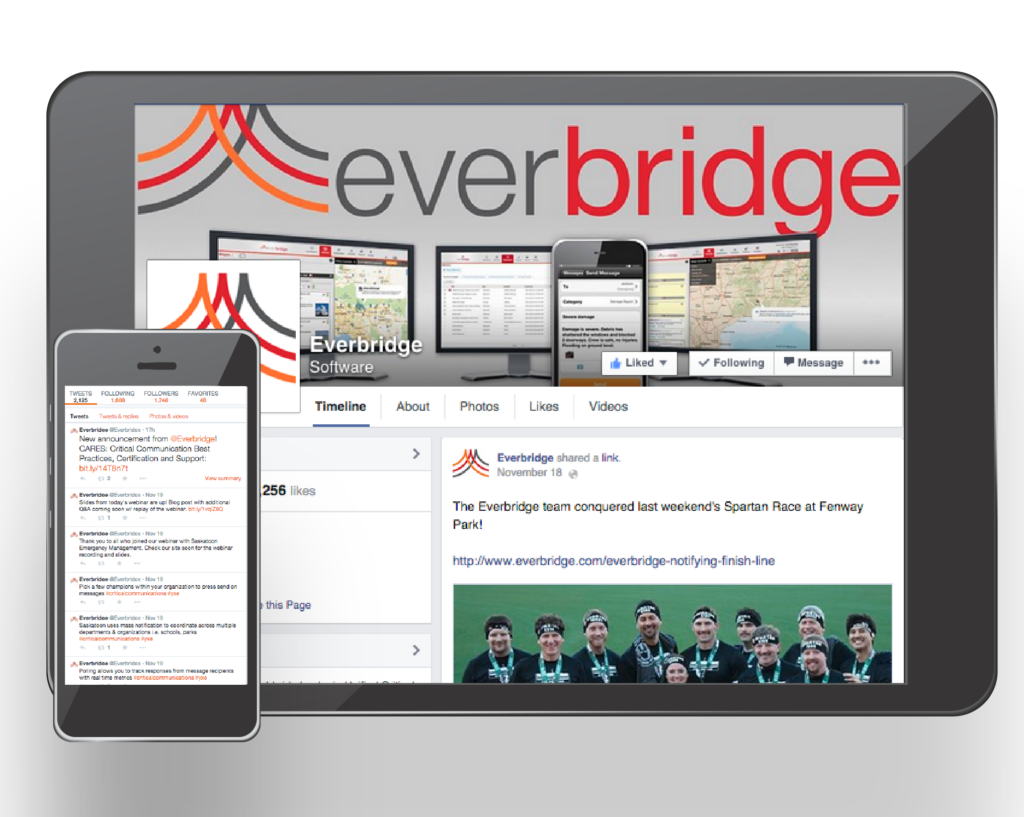 Q: Does your system have the ability to automatically post to social media?
Ray: Yes, we use it to push messages to Twitter. As you indicated in your question, we can send messages simultaneously to multiple Twitter accounts (we have one for EMO, one for the fire department, and one for utility disruptions) and to any or all of the other devices a citizen has chosen to register or we have purchased from the open source data.
Q: How do you know if recipients received a message?
Ray: Everbridge has a fantastic dashboard that allows you to see the status of your notification in real time. You can use the dashboard to identify message recipients who have not seen the message, those who have seen the message and those who have errors in their contact information that prevents the message from being delivered (phones disconnected, phone numbers incorrectly recorded in the dBase, etc).
Q: What external/internal organizations do you coordinate with?
Ray: Public School Board, Health Region, University of Saskatchewan (they have their own tool but EMO is in their notification system and their EM planners are in ours), Public Safety Canada, Provincial EMO. We have some other organizations who we believe will be signed up by January
To learn more about internal and external department coordination, click here
Q:Here is the toughest question Ray. For those of us considering making a visit, what is the best place (restaurant, theater, etc.) to visit in Saskatoon?
I think the best restaurant is Bon Temps Café. I LOVE CAJUN! Or for when I have a craving for Caribbean food, the Konga Café has very good, informal meals.