Blog
Guest blog: Improving your social media effectiveness for law enforcement

Everbridge is partnering with LAwS Communications this year to bring law enforcement professionals some helpful information in leveraging social media to build your audience and get the most of Everbridge/Nixle and the many other social media networks you may be using for your public safety agency.
The first event is a free webinar on January 28th that will cover best practices for social media engagement to build relationships and provide the best content for your audience.
Scott Benoit, Everbridge's Senior Director of Product Development and I will discuss:
How to determine what content to share, and what not to share
Building a "bank" of content with message maps
Appropriate tone
Follow-back philosophy
Message creation
Timing your posts
Optimization for social networks, ie: Twitter vs. Facebook
Workflow Efficiency with Nixle

I've been a huge fan of Nixle ever since it was founded in 2009, which was also the year we signed up the Bellevue, NE police department with Nixle. Over the next several years, Nixle grew rapidly, amassing well over 7,000 agencies and 2 million individual subscribers in all 50 states by 2014. Fast forward to approximately one year ago, Everbridge acquired the strategic assets of Nixle and the result is an exciting, unified solution for community policing and emergency management. Similar, yet different, the combination of each of their unique offerings results in a communications powerhouse that allows pubic safety organizations to better engage across communities to create a connected network of residents, educators, public safety professionals, local businesses and community leaders.
My role in the webinar will be to present you with some ideas about content creation.
For example, if you're in charge of your agency's social media communications, do you ever go to work and wonder "what am I gonna tweet/post today?", or when a citizen tweets to you, or comments on Facebook, are you at a loss for whether to answer, what to say or what you should leave alone? After we talk about message maps and handling critical comments, hopefully you'll be a bit more comfortable in both situations.
We'll also talk about whether you should follow people back, why it's a good idea and how it contributes to your follow numbers.
After my portion, Scott Benoit will take over and talk about a bit about the mechanics of Nixle, but also how to integrate all of the above best practices with Nixle to build a robust social engagement forum for your entire community.
If you haven't already, reserve a spot by registering using this link: https://attendee.gotowebinar.com/register/3549916598531618818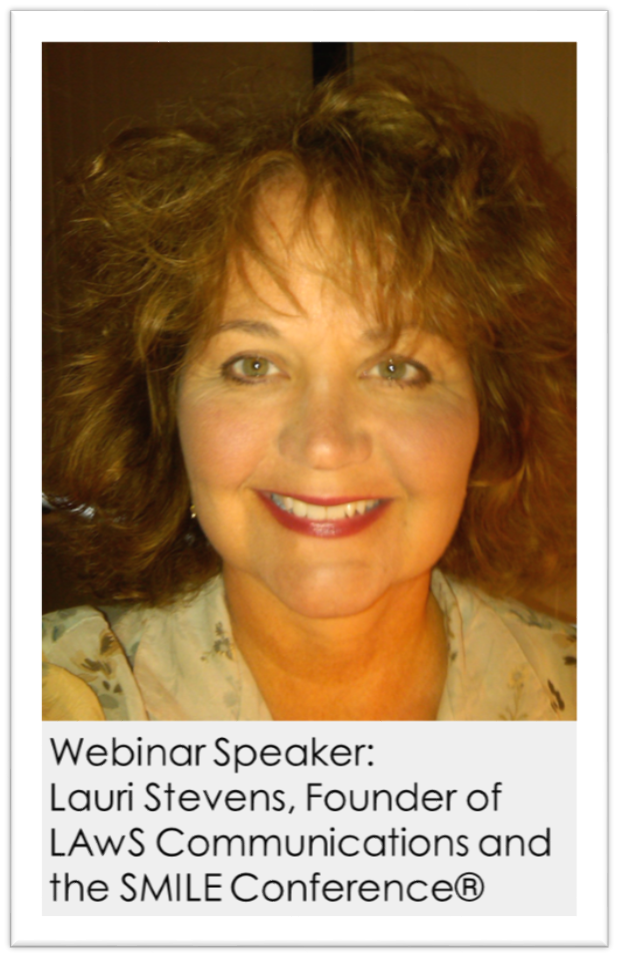 About the author:
Lauri Stevens is the principal consultant and founder of LAwS Communications. Lauri is also the creator and producer of the SMILE Conference® and the creator of the award winning ConnectedCOPS™ blog and social media awards program. She is an interactive media professional with over 25 years of media experience, including 12 years in higher education as a Department Chair of Interactive Media.