Blog
Healthcare data breaches are on the rise – be prepared!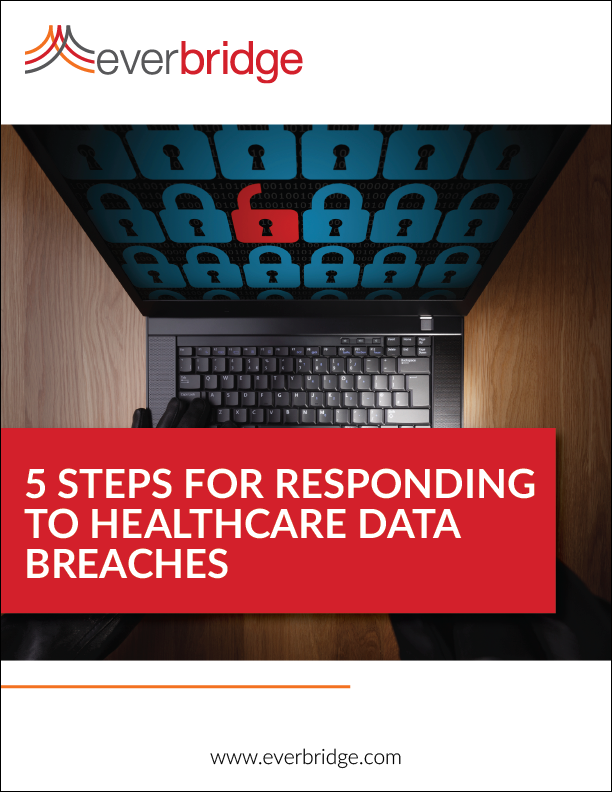 Data breaches are becoming more and more common in the healthcare industry. It seems as though every week a new hospital, healthcare system or service provider is the victim of a breach or cyber attack. According to the Fifth Annual Benchmark Study on Privacy and Security of Healthcare Data, more than 90 percent of healthcare organizations have experienced a data breach, with 40 percent seeing more than five breaches in the past two years.
A data breach is significant in any industry, but with such strict regulation in place for the protection of PHI, a breach at a hospital or health system could be extremely costly. In fact, the Ponemon Institute estimates that these incidents could cost the healthcare industry around $6 billion, as criminals continue to target sensitive systems, including Electronic Medical Records (EMRs).
With this spike in data breaches – and the potential high costs associated with each breach, it is crucial to understand how you can best respond to these incidents to minimize the operational and financial impact. While no two attacks are the same, we have five key recommendations that can be followed to help ensure a quick and successful resolution of these critical IT incidents:
Deploy a unified critical communications platform
Ensure all employees are using the system
Train your employees and be prepared to use the system
Optimize data breach response
Communicate externally to control misinformation and keep external stakeholders in the loop
To learn more about how unified critical communications can help your hospital respond to a data breach and improve the critical IT alerting process, download the white paper – 5 Steps for Responding to Healthcare Data Breaches.