Chief Medical Officer on how technology is transforming the healthcare pandemic 'battlefield'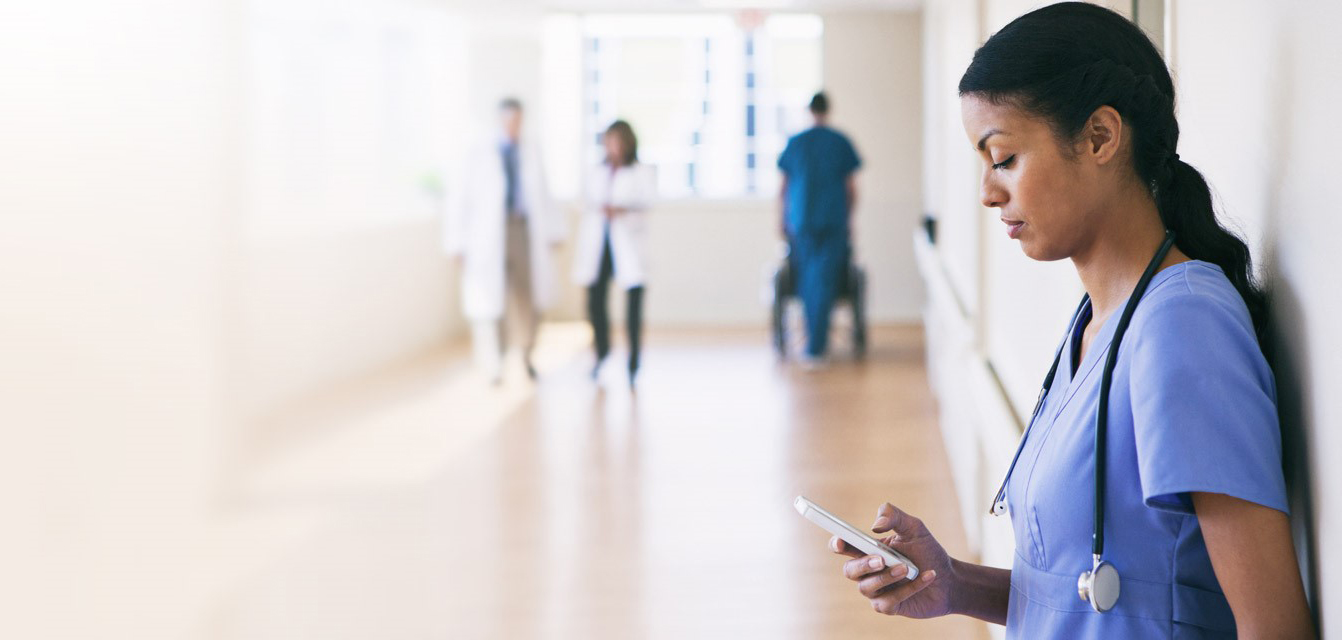 With the Coronavirus pandemic overwhelming medical facilities in Miami-Dade County, it's an all-hands-on-deck scenario. The region has become the epicenter of the outbreak in Florida, with nearly 1,500 confirmed cases and three deaths as of Monday morning.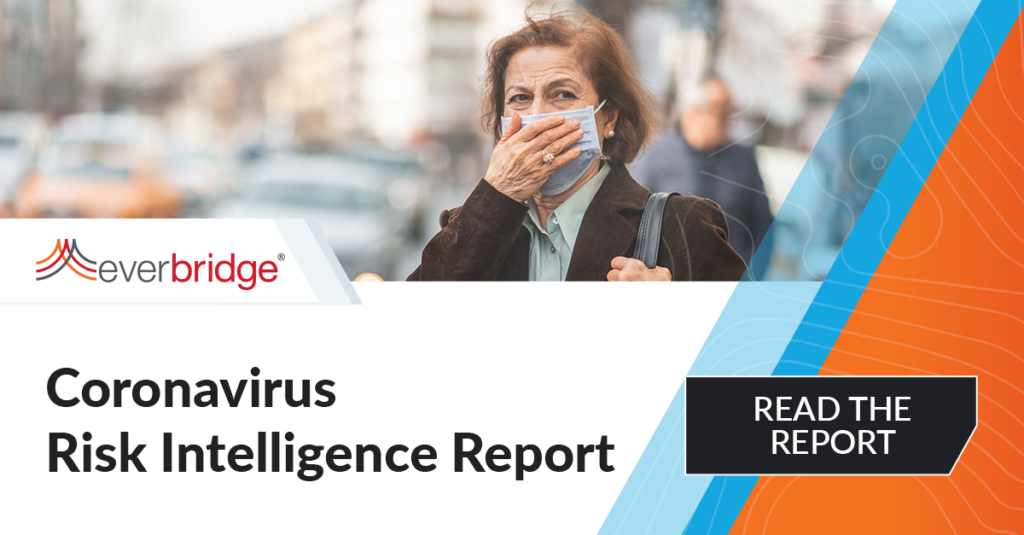 Dr. Ranya Habash is in the middle of it all. In her dual role as a practicing physician and Chief Medical Officer at Everbridge, she's on the front lines of both an unprecedented health crisis and a technology-defined revolution in healthcare.
"Just as Everbridge emerged in 2002 to address emergency communications gaps laid bare by 9/11, the current pandemic will be a turning point in crisis response driven by mobility, unified communications, and coordinated care," she said. "I'm on the ground because I'm a doctor but I'm also helping our healthcare systems use the Everbridge technology to enable faster, smarter, better communication at this critical time," she said.
Dr. Habash is in a rare position to observe the intersection of technology and medicine. In addition to her Everbridge duties, she's the Medical Director of Technology Innovation at the Bascom Palmer Eye Institute at the University of Miami and an assistant professor of ophthalmology.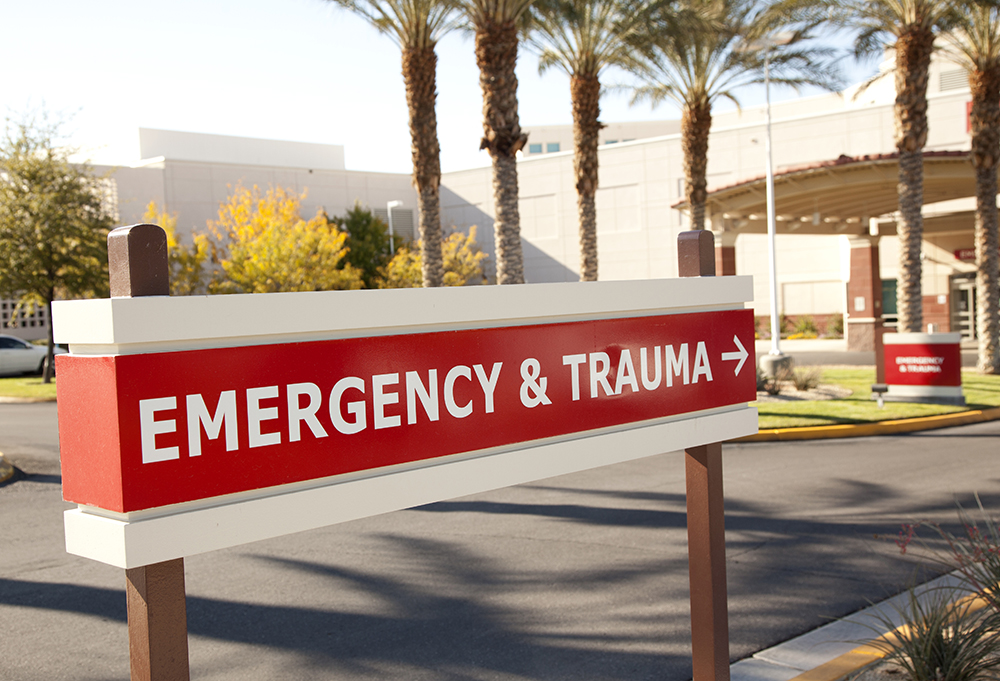 Last week Dr. Habash, an ophthalmologist, received a call from a worried patient who feared the redness in her eye was a symptom of coronavirus. The woman was on immunosuppressants and wanted to avoid the emergency room.
Using a compliant healthcare mobile app built by Everbridge, the patient was able to send a close-up of her eyes to Dr. Habash, who immediately put her at ease. "It was a ruptured blood vessel," she said. "I can't emphasize enough the importance of triaging a high-risk patient to prevent potential exposure during this critical time." A swift diagnosis also can be the difference between admitting a patient to an already overstressed emergency room or keeping them safely at home.
For the past few weeks, Dr. Habash has been on the front lines of what she called a "battlefield medicine" scenario in local hospitals. "We've literally been going back and forth from the emergency room to the streets to triage patients," she said in an interview last week.
Technologies like Everbridge's are transforming healthcare as they become the communications nervous system of a field that still relies heavily on decades-old technologies like pagers and faxes. It's not that healthcare pros are Luddites; regulations like the Health Insurance Portability and Accountability Act strictly limit the use of tools like text messaging and email that the rest of us take for granted. In many healthcare environments, "trying to coordinate several people at once can take forever," she said. "Every minute we're not communicating effectively, we're not helping a patient effectively."
That's where Everbridge is making a difference. As healthcare organizations implement the company's scalable, compliant and automated solutions to streamline workflows, the effect, she says, is transformative.
For example, physician consultations in emergency cases used to require staff to manually pore over lists of doctors on call, page them, and await a response. Everbridge's messaging functionality integrates with a hospital's scheduling system to make that process automatic. "We can now send a message to all the right people at the same time, immediately," she said. "The message can have relevant patient information and allows for instant two-way communication -just as we communicate with friends and family."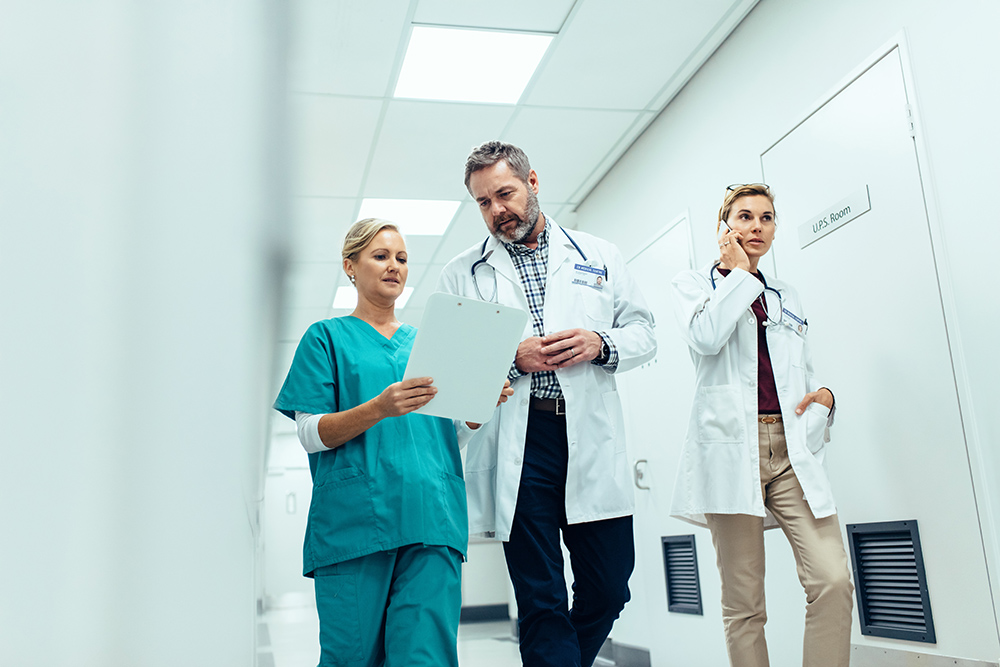 The system also spans multiple facilities, a feature that's critical in a pandemic scenario in which not all hospitals are equipped for every emergency. Transferring a patient to another facility used to involve "calling the hospital and waiting sometimes 35 or 40 minutes on hold," she said. "Then you would have to send all the patient information by fax."
With Everbridge, "it's a matter of sending one message and everyone who needs to know is notified," she said. "The system gets all the necessary information to the right people in disparate teams spread out across the area." Unlike individual carrier-dependent SMS networks, Everbridge provides guaranteed delivery, tracking and the highest levels of security.
As hospitals deploy teams of caregivers to multiple facilities, Everbridge's Critical Event Management platform enables administrators to visualize the whereabouts of team members and notify them of hazards like fires or active shooters that could put them in harm's way.
There's even a safety feature that lets employees alert security personnel when entering a potentially dangerous area, such as a parking lot late at night. "I press one button and it starts to track where I am," Dr. Habash said. "When I reach the car, I send a code. If I don't check-in, it triggers an SOS alert." Security staff can then activate the phone's camera and microphone as well as track the location using GPS. "If I'm in trouble, they can locate me to within 3 feet through my phone or smartwatch. That kind of safety is priceless," Dr. Habash said.
Through wayfinding, Everbridge's platform is also helping hospitals set out different routes for patients who are suspected of having the coronavirus versus those who aren't as they enter a facility. The recently added wayfinding capability enables turn-by-turn instructions which can be viewed on patients' mobile phones.
This helps support hospital initiatives to reduce foot traffic and enforce preventative measures by limiting the number of visitors at campuses and setting up designated entry points to buildings as screening areas.
"Everbridge is working with over 1,300 hospitals across the U.S. to help them manage the impact of COVID-19 and drive better outcomes for our patients. At the end of the day, it's all about how we can support staff as they work with patients during this critical time", said Dr. Habash.