Blog
How to make your smartphone HIPAA compliant
HipaaBridge – a Secure Messaging Solution that Keeps your Healthcare Team HIPAA Compliant!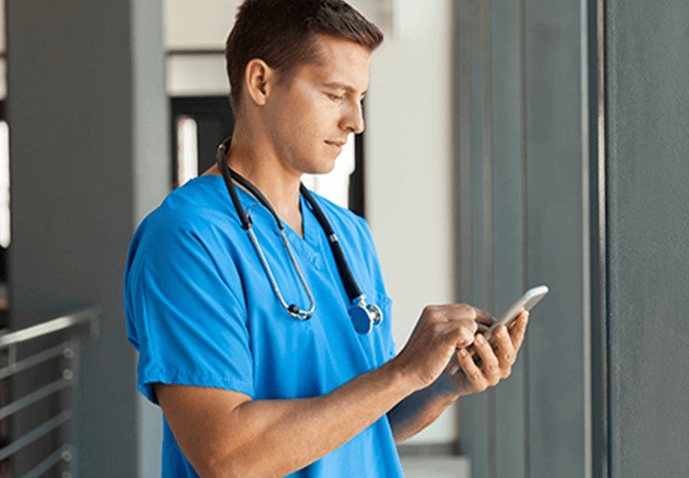 "A recent survey of almost 3,800 physicians estimates 83% of physicians own at least one mobile device and about one in four doctors are "super mobile" users who leverage both smartphones and tablet computers in their medical practices." [1]
If you are among those medical professionals who use their tablets, smartphones or other mobile devices to access and share patient information, the security of your data may be at risk. This could happen if you inadvertently send the information to the wrong person, if your mobile device is lost or stolen, or if the message is intercepted on an open network or WIFI hotspot. The consequences can be grave. Not only is a patient's privacy compromised, but also you could be found to be noncompliant with the HIPAA. Even in the past year, the government has become much stricter in its enforcement of this patient-centered regulation. As a result, failure to abide by its precepts could cost you—both in terms of your professional reputation and financially.
Fortunately, you don't need to sacrifice the ease and convenience of utilizing your mobile device to receive and transmit medical information. What can be done to make smartphones HIPAA compliant? The burden is on your employer or the organization with whom you are affiliated must procure a secure messaging solution that is secure and protects your data throughout the transmission process. Because HIPAA contains specific administrative, technical and physical safeguards, the system you choose must be designed with these in mind. Once you or your affiliated agency or employer purchases the application, you will be given a unique user name and password that will enable everything you send or receive to be secure.
In an era when HIPAA compliance is essential, finding the most respected and comprehensive secure messaging application is crucial. HipaaBridge, provides a seamless, secure HIPAA-compliant communications platform that enables you to send and receive even the most sensitive patient information with total ease and privacy. With the help of HipaaBridge, you will never again have to worry about unintentionally disclosing private information. Nor will you need to wonder if you will be fined for noncompliance. Make your HIPAA security worries a thing of the past with HipaaBridge and resume doing what you do best: caring for your patients.
[1] http://www.americanbar.org/newsletter/publications/aba_health_esource_home/aba_health_law_esource_1110_barrett.html