Keeping your people safe: What HR professionals need to know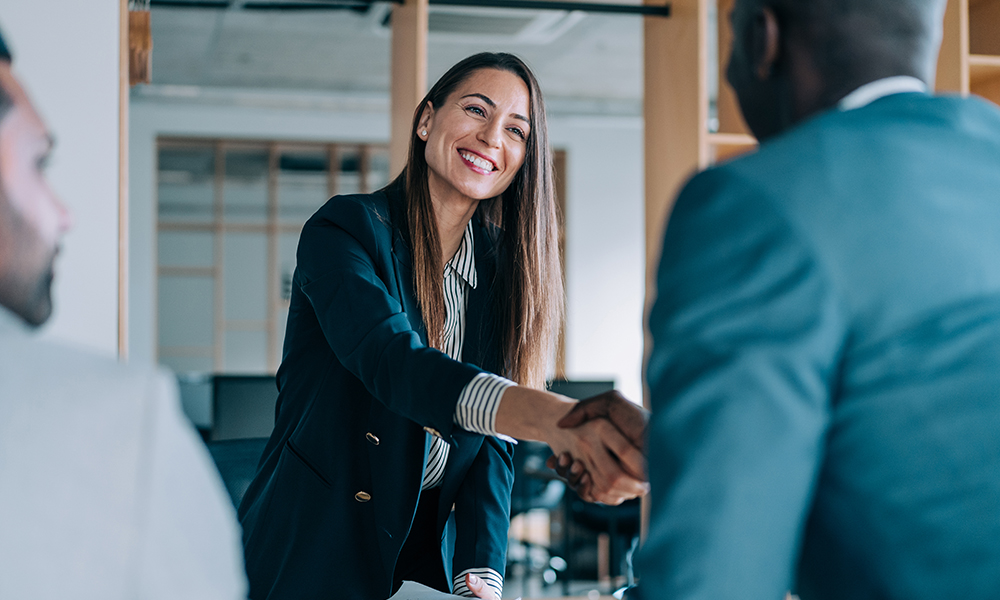 Accelerated trends toward hybrid and remote work compounded with the increasing frequency of critical events — such as severe weather, violence, and other threats — have made it more difficult for organizations to keep their people safe. Thankfully, today's HR professionals are rising to the challenge with the help of technology.
HR leaders have been hard at work finding new ways to keep employees safe while championing and embracing new and innovative ways to work, laying the foundation for a strong, safe, and resilient workforce. However, many are still debating how to keep their people safe in an increasingly dangerous and fluid work environment. To better understand how to protect your employees during this dynamic time, it's important HR professionals understand changing Duty of Care standards.
Understanding Duty of Care
Duty of Care is an organization's responsibility to protect employee health, safety, and well-being during official business at the workplace or off-site. Organizations must meet their Duty of Care obligations across multiple jurisdictions and consider any additional risk with traveling employees when setting employee safety processes and procedures. Failure to accurately assess these risks can result in legal action against the corporation.  
Though that may sound straightforward, there are still a lot of questions about Duty of Care and how to standardize it. According to Everbridge Chief Security Officer Tracy Reinhold, Duty of Care boils down to "the responsibility of an organization to take care of their employees,."
To properly take care of employees and meet compliance standards, HR professionals must know how to best pivot to new work environments and threats to keep people safe. To accomplish this goal, it is essential to find ways to rapidly communicate with in-office, remote, hybrid, and traveling employees to ensure employee safety during potential or unfolding threats. While necessary to maintain compliance, fostering a safe and secure workforce provides long-term workforce resilience to organizations as well.
How fulfilling Duty of Care Creates workforce resilience
Fostering a safe and secure work environment by meeting and exceeding Duty of Care standards shows employees their organization cares about them. By fulfilling a Duty of Care to employees and building a healthy company culture, organizations can greatly improve employee retention efforts. As MIT Sloan's research illustrates, toxic culture is the leading cause of employee attrition. With additional pressure falling on HR professionals to retain employees, its vital workforce safety and wellness be taken seriously. After all, 6 out of 10 employees cite well-being benefits as a top concern when looking for a new job.
Studies show that employees who feel happy, healthy, and safe at work are more likely to perform better, be more engaged, and be more productive than their peers. In fact, MetLife predicts that employee wellness will have the greatest impact on the workplaces of the future, with those who fail to prioritize employee wellness facing possible collapse and poor workforce resilience.
Workforce resilience: The key to safe and strong employees
The key to securing a healthy, happy, and engaged workforce begins with meeting and exceeding Duty of Care standards and employee wellness efforts. However, HR professionals must have the proper solutions to build true workforce resilience. One of the best ways to build long-term workforce resilience for safe and strong employees requires technology — and more specific Critical Event Management (CEM) software us take the guesswork out of on-site and remote worker safety.
For example, the Everbridge People Resilience solution help HR professionals and business leaders create workforce resilience by preparing for and responding to critical events by locating, assessing, communicating, and protecting people before, during and after a threat. By unifying disparate intelligence information and systems with automation and rich intelligence feeds, Everbridge People Resilience helps visualize physical and digital risks as well as vulnerabilities while automating responses: keeping your people safe at all times regardless of where they are in the field.
When employees are safe, secure, and supported, businesses thrive. To learn how Everbridge can help your organization build long-term workforce resilience, explore.