Blog
Our webinar with Children's Hospital of Philadelphia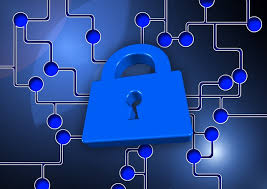 I'm very excited to share details about a special webinar for healthcare professionals Everbridge has coming up on Thursday, July 28, at 12:30 p.m. ET/9:30 a.m. PT. The session will feature a look at the latest in hospital communications, planning and emergency readiness with guest Brian F. Maguire Jr. of the Children's Hospital of Philadelphia (CHOP). The Children's Hospital of Philadelphia (CHOP) is one of the largest and oldest children's hospitals in the world and has been ranked as the best children's hospital in the United States by U.S. News & World Report and Parents Magazine.
Brian serves as the organization's Emergency Preparedness Planner, and he will articulately cover CHOP's unique incident communication strategy and process, as well as their proactive, all-hazards planning approach for communication during critical situations that may impact normal operations or patient care. It will be a dynamic webinar for anyone involved in the healthcare delivery and management chain, so make sure to register here.
As you know, this is a timely session, as one of the fastest adopters right now of unified critical communications solutions is the healthcare industry – particularly hospital systems. In critical situations, hospitals have significant operational challenges related to staffing, resources, technology, and care. Whether it's an unforeseen crisis, a code alert, or dealing with a daily clinical communication in a compliant fashion, healthcare organizations can utilize solutions like Everbridge to improve incident preparedness and communications. Join the webinar and hear how Brian and CHOP leverage Everbridge and other solutions to:
Maintain a role-dependent communications process and managing on-call schedules and profiles
Produce two-way communication to key staff members with message confirmation and polling
Reduce communication errors with predefined message templates
Maintain a holistic view and database of all employee contact paths and devices
Initiate code alert communications
Automate escalation if the first person in a message chain doesn't respond
If you're interested in participating, additional details and sign-up information can be found here:
We can't thank CHOP enough for joining us next week, it's going to be an enlightening discussion for sure. We hope you can tune in—and will be posting a recording of the conversation for those of you who can't make it.