Blog
Overcoming emergency notification challenges in 2016
Emergency response, information technology, and healthcare communications are three scenarios in which notification systems play a critical role. Recent disasters have demonstrated the benefits of crowdsourcing during response efforts, so notification systems are leveraging this responsiveness through two-way communication technology that can both disseminate and receive information.
The critical communications world continues to evolve, resulting in users taking a closer look at their existing notification systems to determine whether they remain effective tools for communicating crucial information. However, before these systems can be assessed, it is important to first understand a few of the ways these tools are being utilized, the emergency notification challenges faced within each use case, and how, as we look forward to 2016, these hurdles can be overcome.
Emergency Response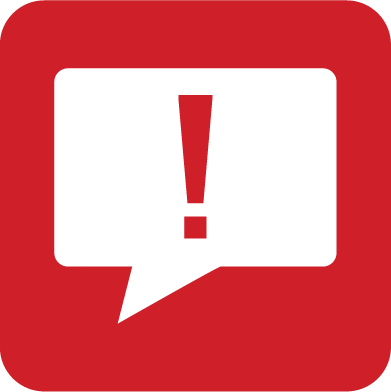 When responding to an emergency, communicating mission critical information to the affected public is of the utmost importance. Emergencies, incidents, and disasters—from terrorist attacks to major storms—can significantly affect citizens and put their safety at risk, especially if they remain in the dark regarding the crisis management plans put in place by emergency responders.
Traditional emergency notification systems such as reverse 911 and warning sirens (used to alert for tornadoes or a tsunami) deliver an audible alert, but they only provide for one-way communication. The public has no way of responding to the notification or to ask questions around evacuation plans and emergency protocols. Furthermore, those dispersing the alert have no way of verifying its receipt. Targeted, individualized information is also difficult to communicate, especially in the case of warning sirens.
In order to protect and inform the public and emergency responders, two-way communication is required as it allows for response collaboration and the true dissemination of information. Utilizing mobile mass notification and two-way communication tools allow users to increase connectivity to key audiences and ensure that messages are received and acknowledged by the intended recipients. The affected public can also share information with officials from their mobile devices, helping provide real-time intelligence during a crisis.
IT Service Alerting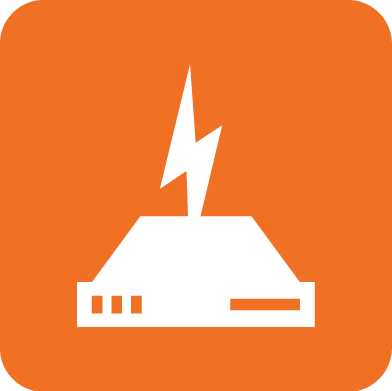 Communications systems are also used as means of providing internal and external communication around business interruptions, such as software and network failures, or cybersecurity breaches. When an IT incident causes system downtime and service disruptions, organizations feel the impact; even more so when the issue is not solved in a timely manner.
The challenge becomes how to deliver quick and accurate information to customers affected by the disruption, while managing system downtime. Up to 80 percent of system downtime is caused by either human error or a failure to follow set processes. It is imperative that internal experts are located and informed of the issue instantly so the situation can be assessed by the right contacts – and immediate action can be taken. IT customers also expect quick and accurate response information, which is why IT alerting and escalation after periods of nonresponse is critical for organizations.
A fully integrated communications system can be configured to deliver automatic escalation of alerts, as well as on-call scheduling and mobile alerting. This allows for the automation of manual tasks and ensures quick collaboration by the IT operations team to solve the problem. Automation helps improve IT alerting, team collaboration, and incident management by discovering information upfront that helps employees make better decisions and provide a more meaningful response while in crisis mode. This also ensures that the organization can inform key executives, stakeholders, and customers quickly and accurately during an IT incident.
Healthcare Communications

As healthcare costs increase and hospitals manage staffing shortages, many providers are turning to unified communication solutions to automate and simplify clinical, operational, and emergency information. This is particularly important as providers streamline communications not only with internal staff, but also with remote employees, third-party providers, insurers, and patients in an effort to create a "connected hospital."
Under the connected hospital model, communications are fully integrated. Electronic communications, including wireless technologies, allow caregivers and patients to remain connected no matter where they are in a facility, providing timely and accurate monitoring. This is particularly important during serious clinical and emergency events. During these events, hospitals rely on their critical communication and notification systems to activate code alerts, to initiate staffing call outs to on-call nurses, and to deliver mass notifications to staff and patients.
Again, mobility and collaboration are key themes in this model. Clinicians can leverage these systems for two-way conversations between their patients and colleagues that are compliant with the Health Insurance Portability and Accountability Act. Mobile device solutions can also be used to facilitate other clinical workflows, including the delivery of telemedicine services and care team collaboration. A care team can also be unified within a group chat session to save time and improve patient care.
An Ever-Changing Technology Need

As technology continues to evolve, so too does the way it is used. In an ever-connected society, users expect to have the ability to engage with those dispatching critical updates, especially when relaying sensitive information. The world is unpredictable, and unified critical communications need to be easily adaptable to effectively manage any crisis. As fast as technology is changing, it is important for users to determine not only how they will use the critical communication technology in the present, but also how they plan to use and integrate it in the future.