Technology fuels pandemic response and leads the way to recovery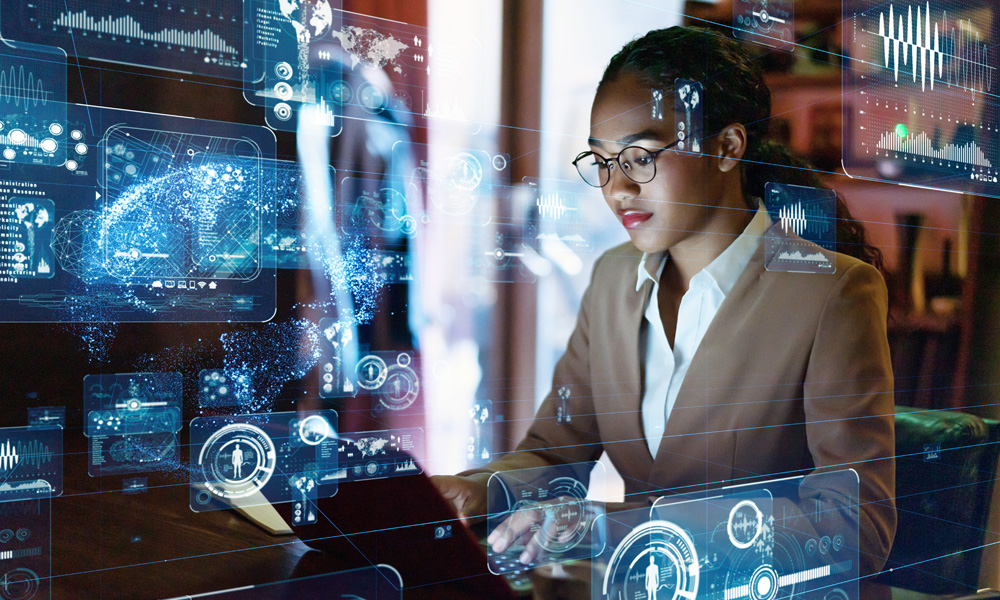 One thing nearly everyone can agree upon is that pandemic response and the impact of COVID-19 on the way organizations do business would have been a whole lot different 15 years ago.
Videoconferencing, high-speed internet access, real-time collaborative software, mobile devices, and cloud computing have enabled many organizations to pivot to distributed work environments with a speed that has surprised even them, noted several speakers at Everbridge's virtual symposium last month, Coronavirus: The Road to Recovery."

"If this had happened 15 years ago, we would have been really hard-pressed to have this many people working from home and to be productive, because they would not be able to connect with their coworkers," said Tracy Reinhold, Everbridge's Chief Security Officer.
The ease with which many businesses shifted to virtual workforces has surprised even top executives. "A lot of large companies have realized just how quickly they can transform when they need to," said Todd Latham, Chief Growth Officer at borderless payments company Currencycloud, who participated in a panel session about how their COVID-19 pandemic response is accelerating the need for digital customer experiences. "We're seeing stories of entire trading floors, which are real face-time cultures, suddenly having everyone working from home and it's working well."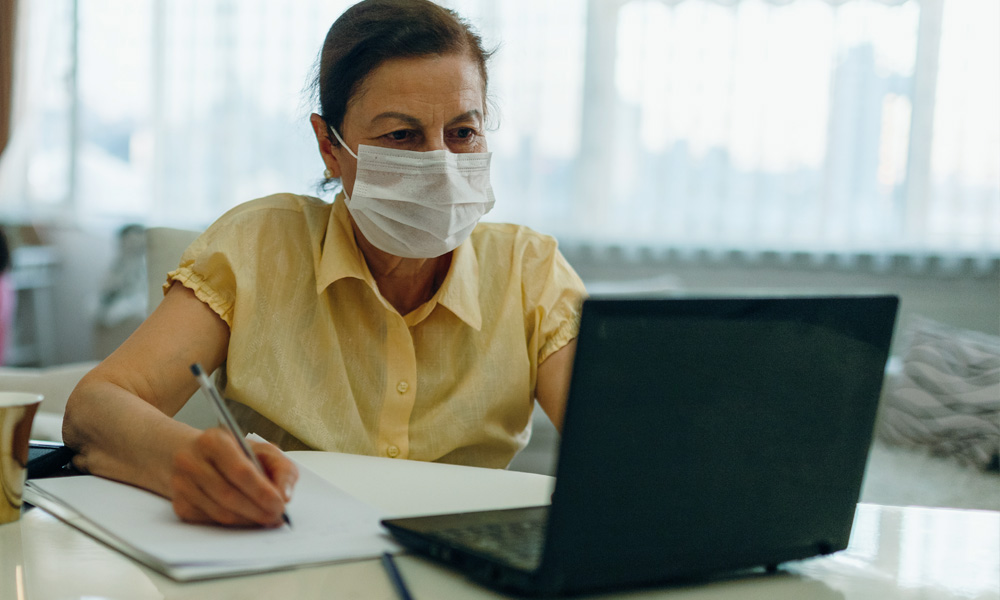 Many observers believe the rapid platform shift will accelerate the digital transformation initiatives that were already underway at many companies. McKinsey reported that prior to the arrival of the pandemic 92 percent of companies were already planning to change their business models to become more digitally focused. "We believe the COVID-19 crisis is likely to significantly accelerate the shift to digital and fundamentally shake up the business landscape," its analysts wrote.
Logistics giant XPO, which serves more than 50,000 customers around the globe, is an example of a business that has applied new technology to cope with unprecedented changes to its business. The company has applied data science to optimizing its logistics operations to meet unprecedented surges in customer demand while keeping its workforce safe.
XPO's proprietary labor productivity system, for example, uses machine learning to give managers performance insights at multiple levels ranging from total facility output to the productivity of individual workers and teams. It tracks SKUs as they move through inventory and optimizes shelf placement and labor levels to match them to production targets. "At moments like these, when volumes have moved with unusual volatility, these tools have been essential in allowing us to get the right people to the right roles across our operations," Matt Fassler, XPO Chief Strategy Officer, said.
It isn't just businesses that are embracing new technology. Customers are changing their behavior as well. Forrester Research surveyed 1,122 online adults in April found that 21% said they have bought groceries online for the first time and 41% are buying more things online than they have in the past.
The pace of change was accelerated by the rapid need to shift business models to accommodate remote workforces and alternative supply chains. We aren't likely to go back to business as usual, said Jonathan Loretto, a Digital Customer Experience and Transformation expert. "We used to spend months or years writing long reports and doing lots of presentations," he said. "In the last three months, things have changed massively. We need to realize that the longer we leave something, it doesn't get better like red wine. It gets worse like bananas."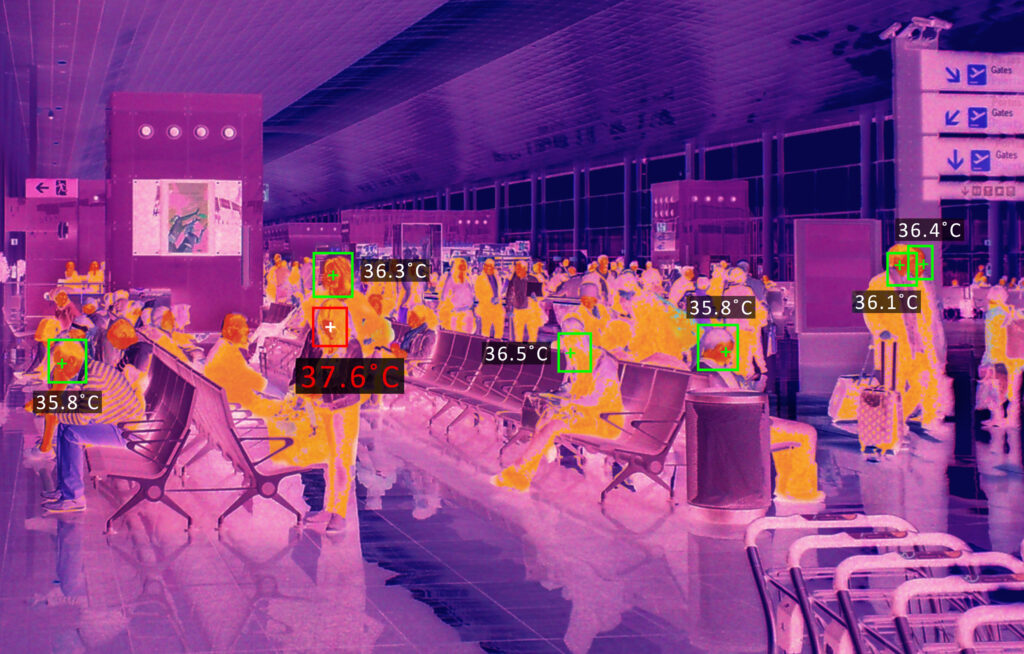 Technology will play a major role in the restart and recovery process as well. For example, Everbridge's new contact tracing mobile app provides businesses and government agencies with a comprehensive set of tools to identify potential points of infection based upon data from such sources as badge access control systems, Wi-Fi hot spots, thermal cameras, and Bluetooth proximity sensors. That's combined with real-time risk intelligence based on 22,000 data sources across 175 countries, crisis management communications, and even geo-navigation capabilities that guide people to the closest testing and healthcare facilities.
Built-in area monitoring features "can monitor and enforce area density and capacity limits, help maintain physical distancing, or even check for personal protective equipment compliance on a shop floor," said Imad Mouline, Everbridge's Chief Technology Officer.
Everbridge's Risk Intelligence Service uses machine learning to simplify the dizzying amount of information that's being generated about the status of lockdowns, reopenings, and other health-related alerts around the world. Such a task is too big for humans to manage in a multinational enterprise. "If you have massive amounts of intelligence coming into your organization, you can actually be paralyzed because you can't sift through it fast enough to make informed decisions," Reinhold said.
Machine learning filters out duplicate information and verifies the veracity of sources, giving critical event managers the information they need to make informed decisions about protecting their people. "Being aware of what's happening in real-time gives you an advantage over your competitors to realign resources, whether it's supply chain or store openings in a specific area, depending on an event that's transpiring," Reinhold said.
Everbridge recently hosted its "Coronavirus: the Road to Recovery" virtual leadership summit brought together the best minds across public and private sectors, including C-level speakers from The Centers for Disease Control (CDC), Cleveland Clinic, U.S. Army, Accenture, Biogen, The NBA's Boston Celtics, a former Food and Drug Administration (FDA) commissioner and more. On-demand content from the event may be found here.