Blog
Telehealth video consults to increase 700% by 2020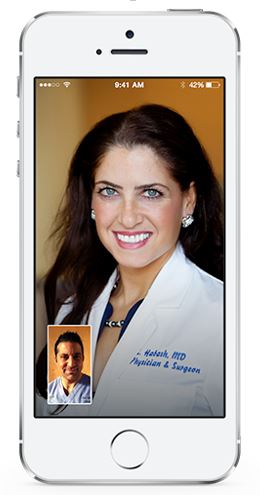 In the next five years, telemedicine is expected to explode. Through eConsults, eVisists, remote video consultations and much more, doctors, nurses and other healthcare professionals can save money, save time and improve patient outcomes all without having to be in the same room or building as their patients.
According to a new study from Tractica, telehealth video consultation sessions will increase from 19.7 million in 2014 to 158.4 million per year by 2020 – a 700 percent increase. These numbers clearly show that healthcare professionals are beginning to understand the benefits of telehealth technology.
"Telehealth video consultations lend themselves to a wide variety of medical treatments and use cases," said Charul Vyas, principal analyst at Tractica. "The flexibility and efficiency of video conferencing is helping healthcare providers and payers to achieve tangible value on deploying video-based patient monitoring solutions, both in terms of positive patient outcomes and cost savings."
Despite the clear, tangible benefits of telemedicine, Vyas alludes to some challenges hospitals and organizations are seeing with this technology, including the high cost of deploying a solution and pushback from physicians and patients.
With Everbridge HipaaChat, these challenges can be avoided. Our easy-to-use mobile application allows you to turn any Apple or Android device into a telemedicine machine. This means no more bulky, expensive machines, as eConsults and eVisits can be conducted directly from your smartphone or tablet, just like Skype or FaceTime, which, in turn, helps eliminate the high cost of deploying a telemedicine solution.
Texting and video calling functionality similar to iMessage, Skype and FaceTime helps reduce pushback on adoption from doctors and patients because these people already know how to use the application. Sending a text about a patient is as simple as messaging a friend to make plans for the weekend, and completing an eConsult is just as easy as FaceTiming grandma or grandpa on their birthday. The difference is that with Everbridge HipaaChat, this communication is secure and HIPAA compliant.
Discover how Everbridge HipaaChat can help with your hospital or organization's telemedicine needs.
Download Everbridge HipaaChat for free today and try it for yourself!