Blog
Text PAPALVISIT to 888-777 for the latest on the Pope's visit
This weekend will be a historical one for the City of Philadelphia as Pope Francis visits the city amidst the World Meeting of Families Congress. It will be a once-in-a-lifetime opportunity to hear the Pope speak at one of the many events planned in the City of Brotherly Love throughout the weekend.
As a result, officials in Philadelphia are estimating that some 2 million plus people will be using the Pennsylvania Turnpike on Sept. 26 and 27, which means major delays and other associated traffic issues. If you're a resident – or even someone traveling to the area – this could be a headache, throwing your weekend plans into disarray.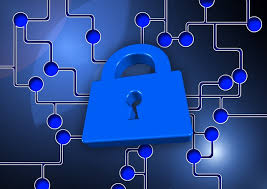 To help combat this, local officials have teamed with Everbridge and Nixle to provide residents and visitors with real-time critical information and updates during the visit. Just text "PAPALVIST" to 888-777 and you'll opt-in and receive the latest information! Take a look at Philly.com's coverage of the event and information on the keyword, too.
It's simple to do and will help keep the thousands in attendance informed and safe – while also giving local officials a way to connect with those in attendance, should an issue occur that requires mass notification and action.
We often talk about the potential of community engagement to have a real, meaningful effect on the daily lives of residents – and how it is an easy, and especially effective, tool in instances where there are large amounts of people in similar circumstances that need to be kept informed.
Philadelphia's use of Everbridge will be a great example of how mobile technology can power stronger connections between residents and local officials – helping build trust and strengthen relationships for the future.