Blog
Telemedicine's emerging growth in healthcare: Improving patient access and outcomes
Telemedicine is one of the fastest growing market segments in the healthcare industry. Real research and data supoorts this growth in multiple forms. According to the American Telemedicine Association, more than half of all U.S. hospitals now use some form of telemedicine. That percentage could grow exponentially in the next five years, with Health Affairs predicting an increase in domestic telehealth revenue to $1.9 billion by 2018 – up from $240 million in 2013.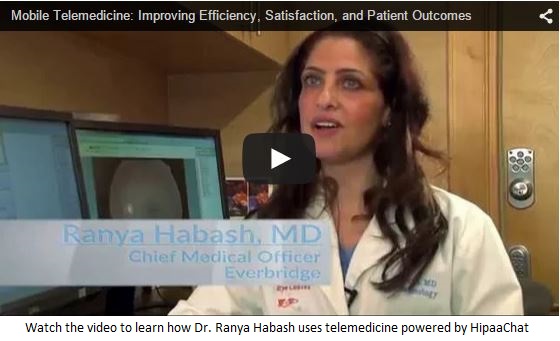 If seeing these statistics around the emerging market aren't enough to push you into checking out telemedicine, maybe understanding the benefits will. Utilizing telemedicine to conduct consultations and to monitor patient health can provide numerous benefits to both physicians and patients, such as:
Reducing transfers between emergency departments, or from nursing facilities to physician's offices, can save millions, according to multiple reports.
Improving patient convenience by decreasing the need for in-person visits.
Increasing access to patients in remote, rural areas, as well as to patients who have communication challenges.
By using a HIPAA-compliant telemedicine solution, healthcare organizations can avoid fines that can run as high $50,000 per incident. Moreover, unlike phone interactions, telemedicine interactions are 100% reimbursable under most private insurance plans (and, in some cases, via Medicaid or Medicare).
Clearly, telemedicine has the promise to improve care quality and patient outcomes. With these benefits, it is not surprising that demand is surging in healthcare. As hospitals continue to contend with costly readmission rates, it will increasingly emerge as a no-brainer to adopt solutions that enable physicians to connect with their patients from anywhere, at anytime.
To learn more about the Telemedicine Opportunity, download the white paper – Telemedicine: Opportunities and Challenges.
Or, Discover how Everbridge can help with your telemedicine needs.