U.S. Army thinks globally, acts locally in coordinated coronavirus response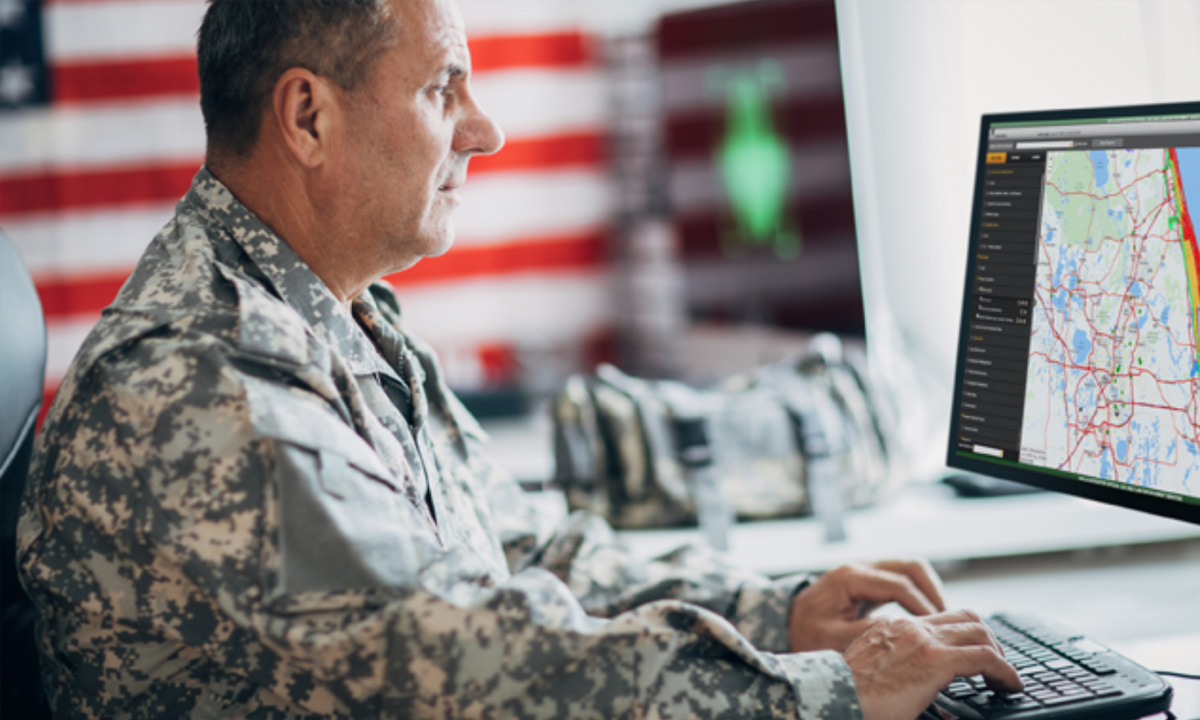 "Never tell people how to do things. Tell them what to do and they will surprise you with their ingenuity."

-General George S. Patton
When it comes to protecting U.S. Army soldiers against the scourge of the coronavirus, sheltering in place isn't an option. When COVID-19 hit early this year the Army had to figure out how to continue ongoing programs without threatening soldiers or the people in the communities where they live. Complicating the task was the need to do so at a global scale amid a pandemic whose intensity varied considerably by region.
"The Army didn't stop training. We had to adjust and learn and figure out how to train in a COVID environment," said Major General Kevin Vereen. U.S. Army Provost Marshal General and Commanding General of the Army's Criminal Investigation Command. Vereen was interviewed by Mike Moscow, manager of the Everbridge's federal market business at "Coronavirus: The Road to Recovery," a virtual symposium presented by Everbridge late last month.

The Army quickly put together a set of guidelines for training with a social distancing approach. Formations would spread out, training units were made smaller, and travel to and from Army bases was restricted. "We had to ensure that not only our soldiers and civilians that worked on these installations were protected but also that we would not allow the virus to be able to spread outside the installation," Vereen said.
The more complex task was to match the rules to the unique characteristics of each region. With outbreaks varying in intensity, no one set of rules could be applied uniformly. The strategy also needed to take into account recruiting stations, the Army Corps of Engineers, the National Guard, and other wings of the force that don't necessarily report to bases and are even embedded in the communities they serve.
"We had to go into dispersed operations, and that really was a learning event for us," Vereen said.
The strategy the Army settled upon was to think globally and act locally. Individual unit commanders would be given responsibility for enacting their own protection plans based upon the status of outbreaks in their area. The backbone of the plan was information provided by the Joint Analytic Real Time Virtual Information Sharing System (JARVISS), an Everbridge-based service that aggregates news and advisories from more than 80,000 sources.
JARVISS continually pushes relevant information to desktop and mobile devices "so it's readily accessible for our commanders who can see actual information that may impact their installation, the surrounding regions, counties, and states that are affected by the coronavirus," Vereen said.
Originally adopted in 2018 for use in law enforcement, JARVISS was easily adapted to deliver information about virus outbreaks. The system has been deployed to Army installations across the US as well as in Europe and the Pacific.
"We have been very diligent with trying to ensure that all of our commanders, our garrison commanders, and our senior commanders at most of our higher echelons have this application," Vereen said. "We want to make sure not only that our larger installations are safe, but also our standalone installations like our recruiting stations and Corps Engineer sites are."
JARVISS enables officers to see both global and local information so they can track the spread of an outbreak on maps as it nears their location. This enabled commanders in places near early hotspots, like Joint Base Lewis McChord just outside of Tacoma, Wash., to respond sooner based on advanced information about the high rate of infections in their area. Maps and trending information show where caseloads are spiking up or trending down, enabling commanders to adjust restrictions accordingly.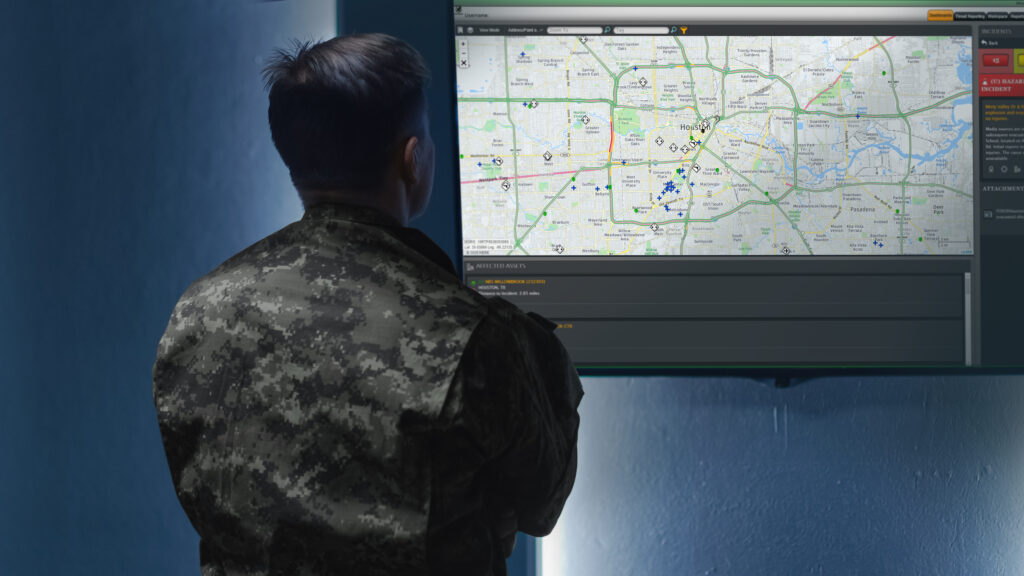 "It allows them to see how things are progressing so that they can prepare themselves, and also give the units a word of warning," Vereen said. "It tells us what happened, where it happened, and details about the incident itself."
The system isn't limited just to coronavirus-related information. Leaders also have access to real-time alerts about such events as hazardous spills and weather conditions. They can match threats to a visual representation of Army assets and facilities, analyze threat information and suspicious activity reports using geospatial data, and coordinate law enforcement and emergency management agencies for threats both on and off-post locations.
JARVISS has been one of the critical tools in helping the Army to ensure that its troops are safe as well as the communities in which they live. "Operating in the information age, it is important for the Army to have quick and reliable data in order to make informed decisions," Vereen said. "Balancing readiness with the health and safety of our force will lead to our success."
Everbridge recently hosted its "Coronavirus: the Road to Recovery" virtual leadership summit, which brought together the best minds across public and private sectors, including C-level speakers from The Centers for Disease Control (CDC), Cleveland Clinic, U.S. Army, Accenture, Biogen, The NBA's Boston Celtics, a former Food and Drug Administration (FDA) commissioner and more. On-demand content from the event may be found here.