Blog
Pratt & Whitney Q&A: Employee Protection and Life Safety
When you think of a jet engine, you probably imagine a massive and intricate machine, comprised of dozens of essential interlocking parts, churning and working to keep a plane in the sky. The same can be said for Pratt & Whitney, a United Technologies company and world leader in the design, manufacture, and service of aircraft engines and auxiliary power units. Like their products, Pratt & Whitney is an immensely productive and sizeable institution. Boasting 33,000 employees, serving over 11,000 customers worldwide, Pratt & Whitney employs over 9,000 men and women on two campuses in the state of Connecticut alone. This is not a two-propeller operation.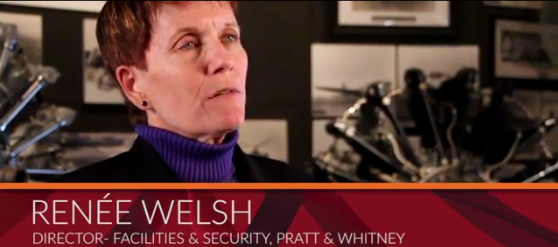 With a workforce of this magnitude, spread over such large spaces, it's important for Pratt & Whitney to be able to communicate in times of crisis. In the case of weather emergencies or other dangers, staff members need to be informed and potentially evacuated efficiently in order to ensure employee protection and life safety. But with so many people, that's not an easy task. A single warning email will not reach those who are momentarily away from their desks. These campuses are far too large to simply patrol for those who missed the warnings. In short, Pratt & Whitney needed an adaptable, customizable unified critical communication solution that would allow them to contact their entire enterprise efficiently to ensure the delivery of messages across multiple platforms.
That's where Everbridge came in. We recently spoke to Renee Welsh (Director of Facilities and Security), Chip Weston (In-house Fire Chief), and Brian Chlebowski (Manager of Facilities and Services/Manufacturing Support Services), about how Everbridge's solution has worked for Pratt & Whitney, and they gave us some encouraging insights. With Everbridge, Pratt & Whitney employees are able to select the platform and means, including mobile devices, by which they wish to be contacted in an emergency, in order to maximize the probability that they will receive and see the message immediately. For this large and mobile campus, multi-modal communications are especially critical.
With its reporting features, Everbridge also allows Pratt & Whitney to review data, including confirmation rates, in the wake of a crisis to see which messages were not received or acknowledged and why. This ensures that the company's response to emergencies can constantly evolve to better protect the welfare of all employees. For a machine as complex as Pratt & Whitney, communication is essential. All parts need to be aware and in-touch with one another, especially in times of chaos. Everbridge is proud to have a product that can help such dynamic enterprises as Pratt & Whitney stay aloft when a crisis comes around.
Take a look the Pratt & Whitney Everbridge Case Study, and the video, below!