Blog
Webinar recap: Effective active shooter & mass violence communications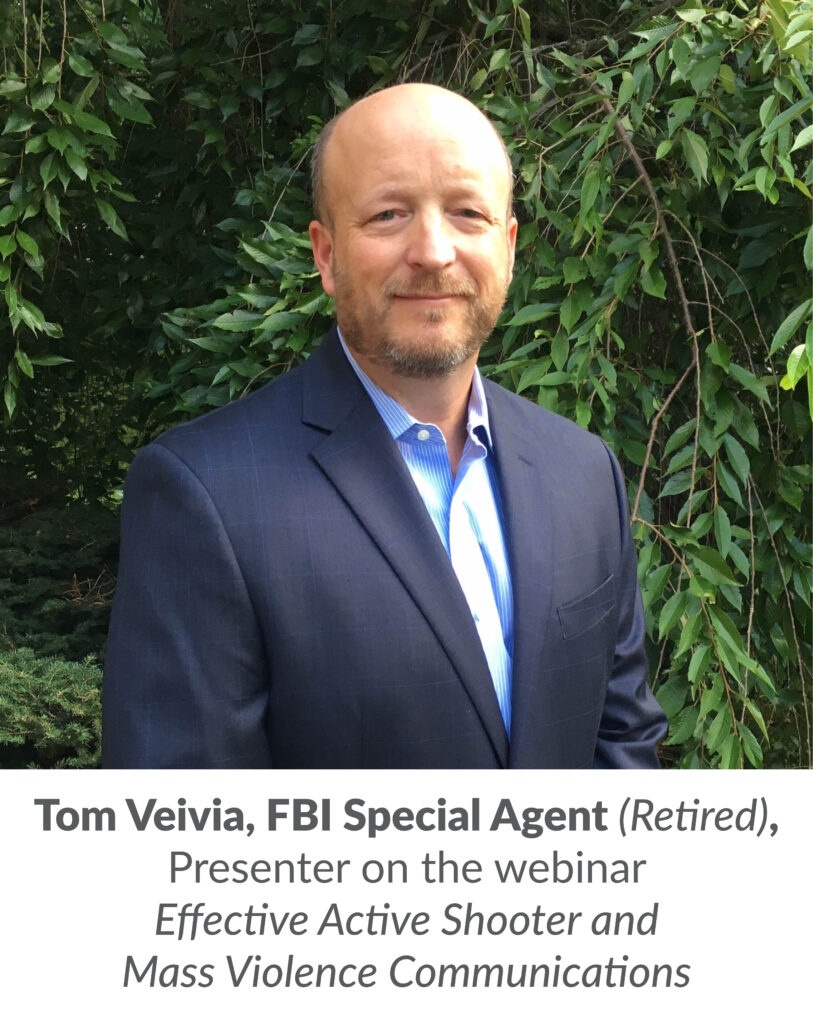 Everbridge recently had Tom Veivia, former FBI Special Agent FBI Special Agent (Retired) and Senior Team Lead of the FBI SWAT team that responded to the Sandy Hook shooting, discuss his experience in active shooter preparation; given the recent tragedy in Las Vegas, we hope you take this opportunity to improve upon your plans. State and federal public safety agencies to prepare for active-shooter-type violence events, Tom argues. Instead, they must now also prepare for what is being referred to as "mass violence events." Tom joined us to present his best practices for effectively preparing for mass violence events from a crisis management and behavioral analysis coordinator's perspective. Tom has an extensive background in crisis management and has held roles both in the federal government as an FBI special agent and in the state and local government when he was the Chief of Boston EMS. During the one-hour webinar, Tom comprehensively outlines the proper development and implementation of a crisis management plan. He breaks crisis response into 6 distinct phases:
Pre-Event Planning and Training
Notification
Mobilization
Employment
De-Mobilization
Re-Supply and Re-Training
To build upon the 6 phases of response, Tom shares his "key to success" to ensure that the preparations you make are primed to be as effective as possible during an actual crisis. After Tom's presentation, there was a brief demonstration of the Everbridge system as well as a 10 minute Q & A with both speakers. To view the entire webinar as well as the slides Tom uses during the presentation, you can access them here. To learn more about Everbridge, click here.