Blog
What are clinicians saying about secure clinical collaboration?
Increasing Efficiency And Improving Patient Outcomes with Secure Clinical Collaboration
The way clinicians communicate is changing. Gone are the days of emailing or calling back and forth about critical patient information. Not only is this method of communication NOT HIPAA compliant, but it is also very inefficient.
Enter secure clinical collaboration. These emerging secure messaging tools facilitate group care team chats, allowing hospitals to eliminate the need for time consuming communication paths such as email, phones and even pagers.
Everbridge recently surveyed healthcare professionals about secure clinical collaboration to see how adoption was evolving. Here's what they had to say…
88 percent of healthcare professionals say HIPAA compliant communications are an "essential" or "high priority"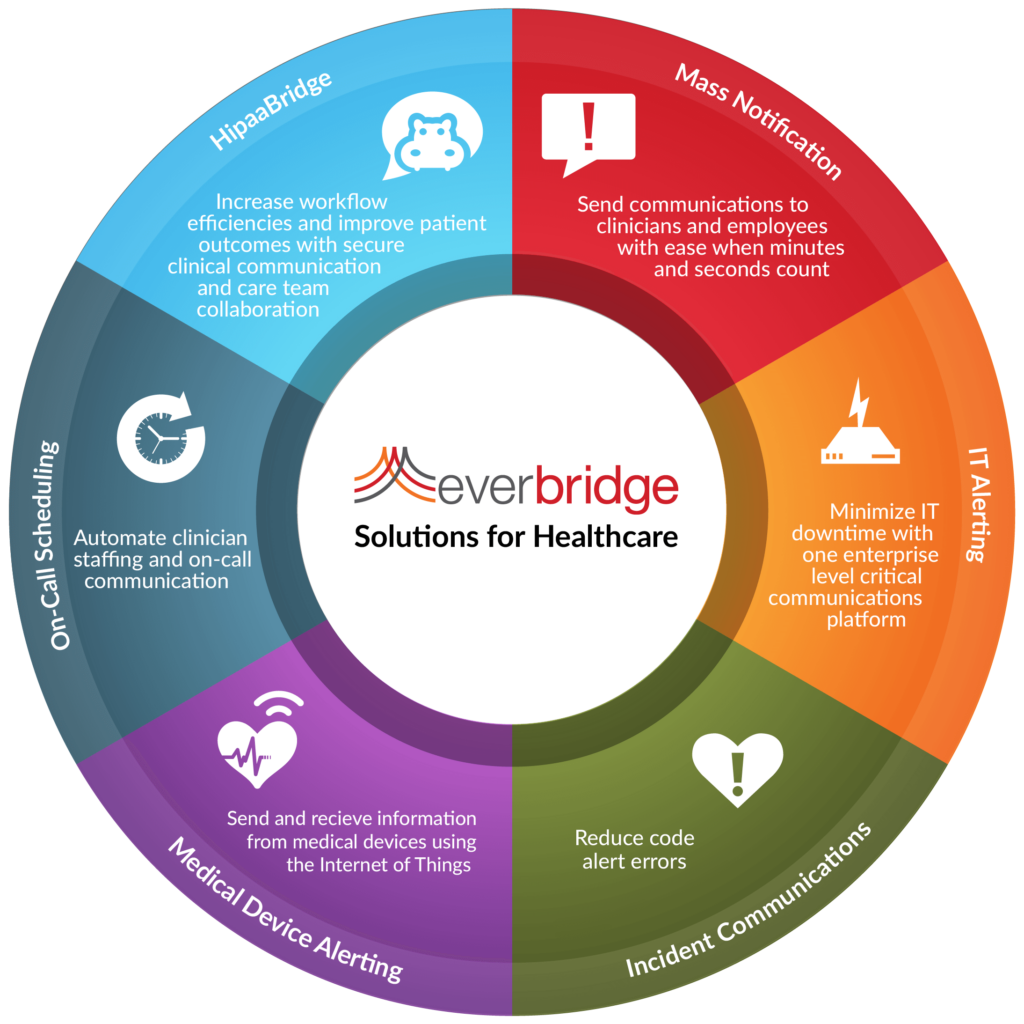 It is pretty clear that clinicians believe a compliant mobile communication solution is a necessity for care team collaboration. This can help hospitals reduce the risk of non-compliant communications, which are inevitable, because doctors care immensely about their patients, and we'll use any means necessary to communicate effectively.
57 percent of clinicians say at least 10 percent of high-risk readmissions could be prevented by coordinating post care discharge on a secure clinical collaboration solution
Readmissions are a significant problem in the US. In fact, the majority of hospitals are expected to be fined this year under the Hospital Readmissions Reduction Program (HRRP). By utilizing a secure clinical collaboration solution, doctors can communicate with patients about follow up and other treatments without needing an in-person visit.
To read more about what clinicians think of secure clinical collaboration, download our eBook: Increasing Efficiency and Improving Patient Outcomes with Secure Clinical Collaboration.