Blog
What place does social media have in the healthcare sector?
With two-thirds of UK adults reportedly owning a smartphone and the majority of them using it to access the internet, is it time the healthcare sector increased its social media engagement? How beneficial can it be to healthcare management?
Let's take a worst-case-scenario example, whether it is a terrorist attack, unexpected severe weather or a multi-car pile-up on a motorway- the impact can be broken down into several mutual factors:
Emergency Services are going to working at maximum capacity
Hospitals, particularly Accident and Emergency Units are going to have their resources stretched
A large number of people are going to be affected, potentially injured or possibly killed
The public is going to be seeking information, there will be confusion, and they are going to need guidance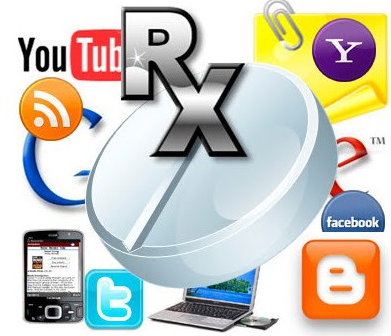 By using live information from social media feeds, which are likely to include images of the event, hospitals can gather information on the severity of the incident; this will help them to gauge staffing requirements, perhaps arrange alternative locations for the 'walking wounded' to be treated, and make informed decisions on which contingency plans to use. The hospital can post updates, and one of the highest profile examples is Massachusetts General Hospital's use of social media during the Boston Marathon bombing of April 15, 2013. Officials monitored citizen reports and among other things, corrected a rumour the hospital was in lockdown.
This monitoring is now a part of being a "connected hospital," according to Everbridge, a leading unified critical communications company. Everbridge promotes social media monitoring as one of the best practices for mass communication in healthcare. "Social networks are real-time news sources. By tracking updates on Instagram, Twitter, and other social networks, healthcare organisations can get photos and videos from the scene of an emergency. Recognise the value of situational intelligence, and your healthcare organisation can stay up-to-date throughout the lifecycle of a critical incident," writes Everbridge's Jeff Benanto.
Tips from Everbridge for effective monitoring of issues and events on social media include:
Filtering information through the use of hashtags and keywords to find relevant information quickly;
Using multiple sources to help confirm and qualify posted information; and
Engaging in two-way communication to ask follow-up questions and relay information to impacted individuals.
Initiatives like the Safety Check button on Facebook can take some of the pressure off hospital switchboards; instead of worried relatives phoning to find out if their family members are safe, they can check the individual's Facebook page. Facebook uses the device's location to ask individuals in an incident area to update their status to show they are safe, just by the click of a button. If access to internet is limited, this can prove invaluable.
Social media is here to stay, and it offers so many opportunities for corporations to use collected data; why shouldn't the healthcare sector benefit from it too?
For more information about Everbridge, visit www.everbridge.com.