Everbridge employees sing out: Why does Pride matter?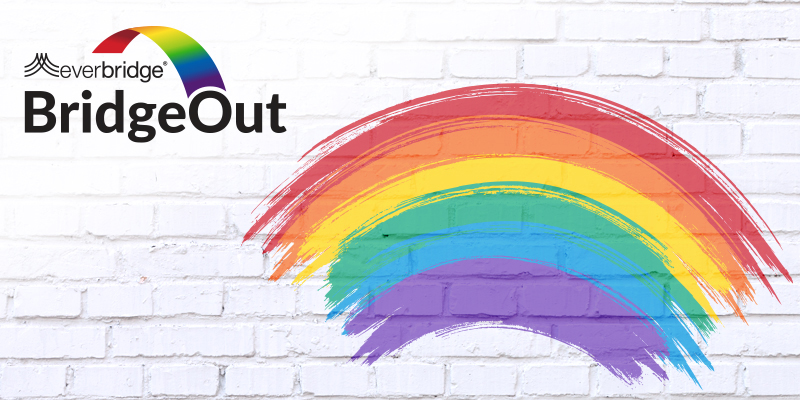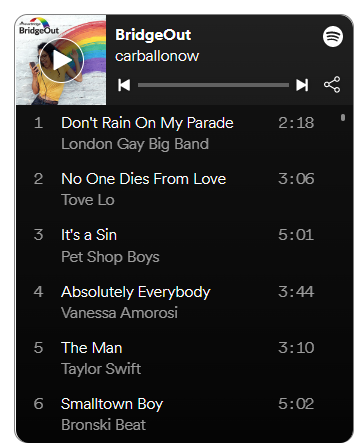 Everbridge's LGBTQ+ and Allies Employee Resource Group, BridgeOut, is honoring Pride Month with exciting events, a Spotify Playlist curated by BridgeOut members, and some reflection. Below, BridgeOut Co-Chairs Darren Oddie and Chris Carballo share their views about why Pride matters, both historically and in the current climate.
Tell us the songs that define you, or make you want to sing and dance… A great song elevates our mood. Some songs resonate so closely to who we are, they could define us. Add to the BridgeOut playlist!
Pride Perspective:

Darren Oddie, VP Marketing EMEA
I was born in the same year as the first US gay pride marches, one year after the Stonewall riots. The importance of these events meant nothing to me whilst I was growing up. My deprived northern English hometown was a riot, but only in the turbulent personal life that I lived. Differences were cause for attack, not celebration.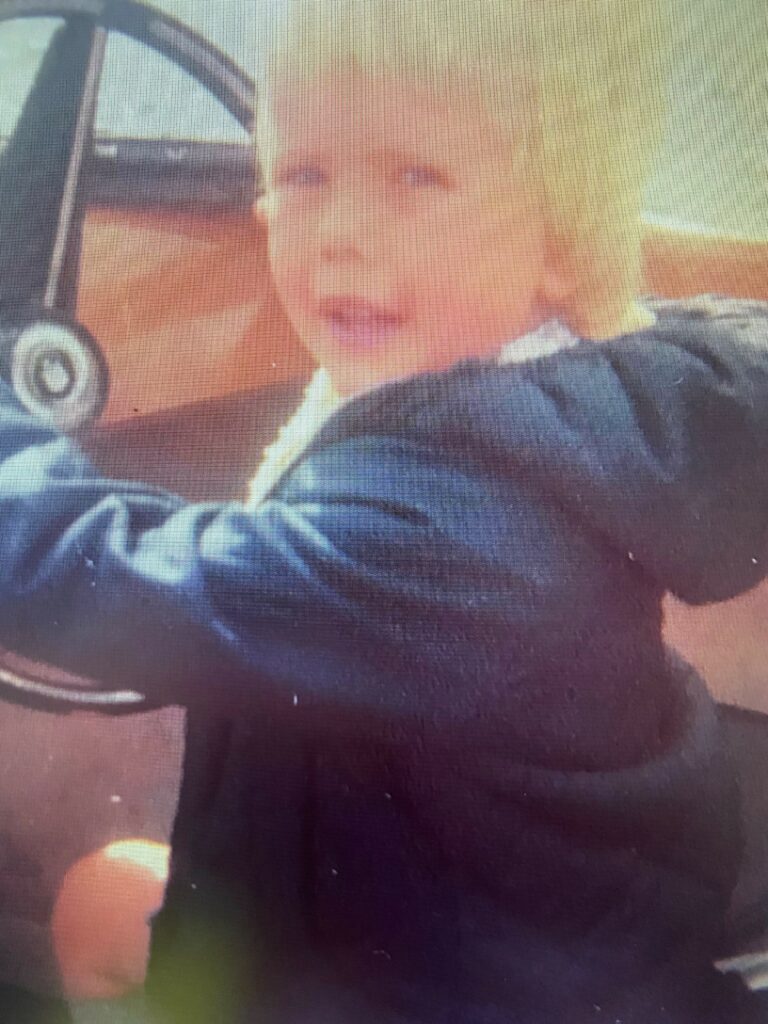 In that environment, I always knew that I had to live a lie to ensure I was safe. I became comfortable with that lie and got on with the same things as my peer group. It was only when I moved to London during my college degree that I became dissatisfied with my lie and questioned why I couldn't be me. For the first time, I became aware of other people living their life authentically.
The first stage of my coming out process, self-acceptance, took years. The next stage of sharing my secret with others added extra years. I had already graduated college and was on a prestigious graduate training scheme, and yet, my complicated coming out process was defined by my conflated working-class and gay shame. Let's be clear, this wasn't all in my head and of my own making. I had experienced enough direct prejudice throughout my life to justify my feelings. Gay and working class were anathema to the UK political classes during that time, and extensive negative media coverage reinforced every self-destructive feeling I had.
Conversely, my trauma had given me strengths of determination and resilience and I knew that I wanted to break barriers. My family, friends, and colleagues were unanimously supportive of the real me and this strengthened my resolve to be active in fighting for equality. That's why Pride Month is important to me.
Raising visibility, that people like you have also gone through the same struggles, and we are here to help and support. It's a fight against shame, hate, violence, fatalities, discriminatory legislation, and more. Given that over twice as many countries criminalize same-sex sexual conduct versus those countries that recognize same-sex marriage, it shows that the global fight for freedom and equality endures.
Pride Perspective:
Chris Carballo, Sr. Manager Content Strategy
I grew up in Caracas, the biggest city and capital of Venezuela, a geographically rich and diverse country that sits along the northern coast of South America, facing the Caribbean. Much of the political and economic influence of Venezuela has been brought on through the tumultuous production and sale of oil, globally. In the late 1960s, Caracas was also heavily influenced by America's oil families as well as western Europeans who immigrated to Venezuela during the post-World War era of the mid-twentieth century (mostly Spanish, Portuguese, and Italian immigrants). My country has always been riddled with political and economic crises, and it was always my perception that, given the number and intensity of the issues that Venezuela has faced in the past half-century– hunger, extreme poverty, hyperinflation, dictatorial regimes, unimaginable insecurity and high rates of crime– gay rights were never on the political agenda nor part of the conversation. And sadly, it remains that way. Of course, gay life has always been a part of Venezuelan social life–and it continues to develop as acceptance broadens. But growing up, one's ability to be "out" was tethered to socioeconomic status.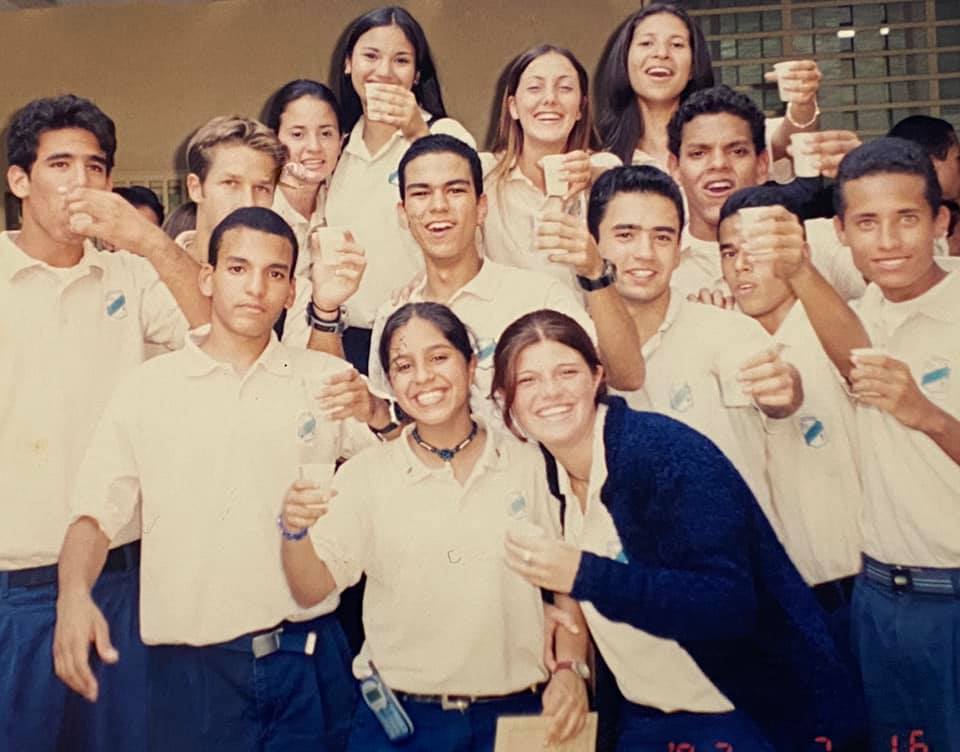 In middle school and high school, I was the target of bullying because of the pervasive machismo environment that is integral to social life in Latin America; I didn't participate in sports, and I consider myself to have been more empathetic and compassionate than other boys my age. Despite the occasional bullying, I was able to react back with a joke or a strong argument to justify my personality and worldview (thankfully). When I became a professional in marketing- an industry, largely composed of women and other open-minded people, being gay always made me the "cool kid." Although I found in marketing and advertising the passion to work in something I truly like, to this day I am not quite sure if I chose this career because it seemed "easier" to be my true self. I was always drawn to chemistry, and actually, it was my top selection when applying to colleges. But, if I think back even further to myself as a kid, I'm almost certain I wanted to be a dancer, but I never found the support or encouragement I needed to pursue such a path.
I never really struggled with coming out, and I don't think I have a well-defined "coming out story." I simply kept living my true life (again thanks to my personality), being careful where I needed to be, waiting for the right time to start a relationship and reveal to those around me that I was gay. Today, the majority of my family and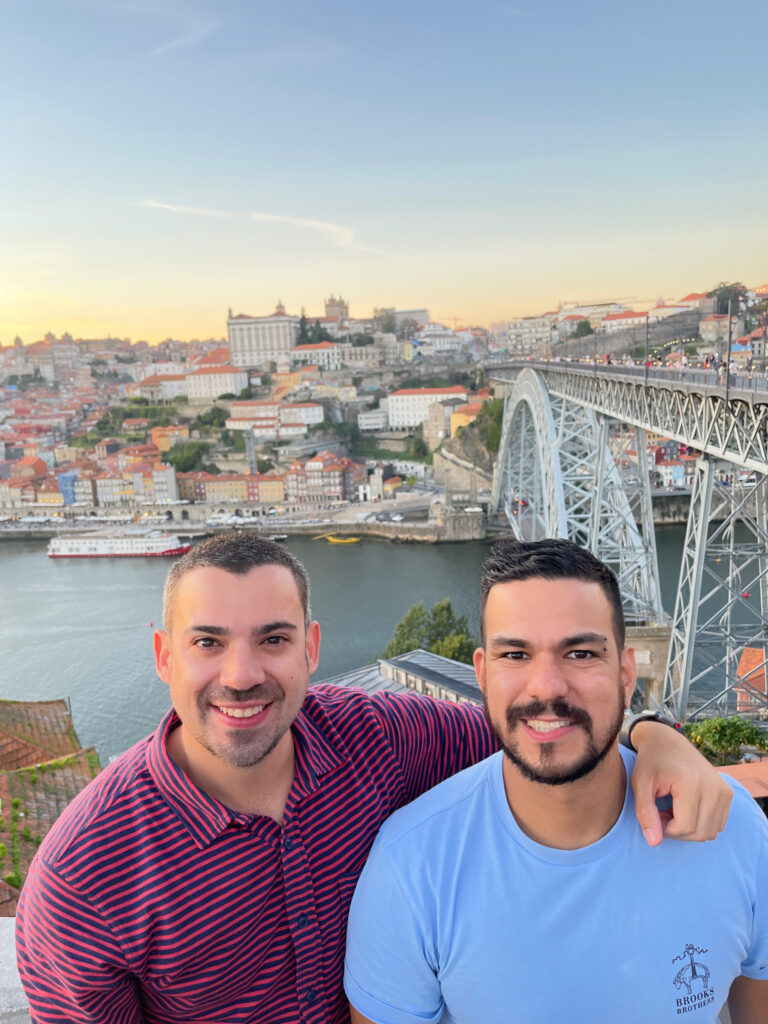 friends have been very supportive. This is the result of tough and uncomfortable conversations with them throughout my life. In particular, my mom initially struggled with our relationship after I came out; however, she moved to Spain over 14 years ago and although we're separated geographically, the fact that she's now in a more open-minded and unashamed society has helped her to understand me even more and it has brought us closer to one another.
In 2017, I got married to my partner of five years, and we did it because we wanted to be together in this new country, the USA. It opened so many doors for both of us when we moved here from Venezuela in 2014. I never imagined that I would have the opportunity to marry my partner, and I was totally okay with it because there were bigger problems to focus on when I was living in Venezuela. Today, I am grateful for being in a society where we can be together and feel confident to be who we are, despite the many challenges we still face as a community.
For me, Pride matters also because it shows that gay rights and liberties are part of the social and political discussion, unlike in Venezuela. Pride, at least in the US (and in some other countries), shows that people have mobilized to fight for the rights that they deserve, which makes you feel comfortable about living here. We often do not realize how important representation is. Had I had someone to guide me or to look up to on how to navigate life as a gay man, I'm sure things would have been easier, or at least the path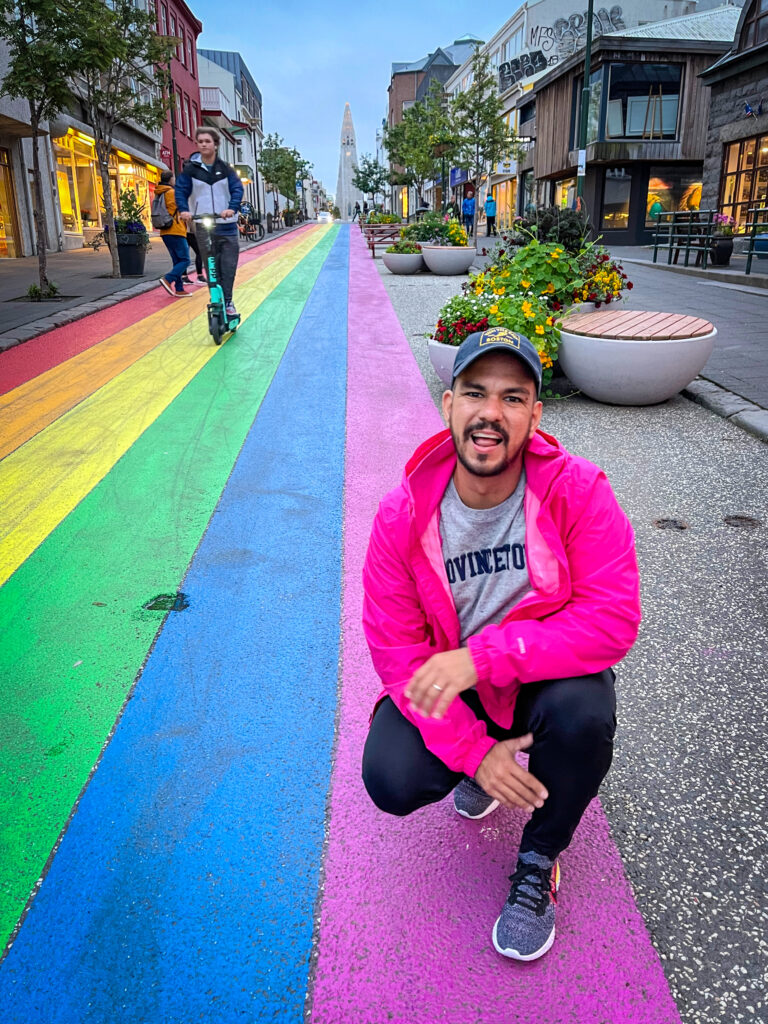 would have been clearer. Thanks to my open communication and by living my truth, I cleared the path for a couple of cousins to come out as gay and bisexual. Like my experience, they never had a coming-out moment–they were just truly themselves. After several conversations with my cousins, I want to believe I helped them to be who they wanted to be and not be afraid of hate. I have been doing the same, and I have even learned from them and their unapologetic selves.
I still have so much to learn, and so many people to support being represented. In the end, I only put the "G" on LGBTQ+ but we are a vast and diverse community. All members have my support and I will continue to help them find–and generate–representation in the same way my close friends and family helped me to shine and to be heard. 
I'm an optimist and believe that change is always good and things are going to be better if we act. I want to live in a world where I do not need to Google search if it's safe for gay people to visit a country or a city, nor feel the need to adjust and "be careful" for outwardly presenting as a gay man. I recently had the privilege to be a panelist on the Global Pride Panel and I thank Everbridge for letting employees express themselves, and for the opportunity to let us gather to celebrate Pride Month.
Why Does Pride Matter to Employees?
Why does this matter to the corporate world? The corporate world has a duty of care and human rights responsibilities to meet and can be agents of change. This was noted in the United Nations' Standards of Conduct for Business. Five Standards were set that all businesses should adhere to:
At all times, respect human rights

Eliminate discrimination in the workplace

Provide support in the workplace

Prevent other human rights violations in the marketplace

Act in the public sphere in the community
As employees and Co-Chairs of BridgeOut, we want to be agents of change. We can influence our colleagues and communities to drive progress and not to allow tyranny to stall any advances we've made during the past fifty years. Whether you are lesbian, gay, bisexual, transgender, gender non-conforming, or an ally, we all need to actively support and promote LGBTQ+ visibility. June is the month we honor our Stonewall riot community. Every day, of every month, of every year, is when we support and advocate LGBTQ+ visibility around the world to honor our global human rights.
At this time, we reflect on a quote from a 2011 United Nations Human Rights Council report, "The application of international human rights law is guided by the principles of universality and non-discrimination enshrined in article 1 of the Universal Declaration of Human Rights, which states that "all human beings are born free and equal in dignity and rights". All people, including lesbian, gay, bisexual and transgender (LGBT) persons, are entitled to enjoy the protections provided for by international human rights law, including in respect of rights to life, security of person and privacy, the right to be free from torture, arbitrary arrest and detention, the right to be free from discrimination and the right to freedom of expression, association and peaceful assembly."
HAPPY PRIDE MONTH TO ALL