Why I joined Everbridge: Purpose-driven mission on a global scale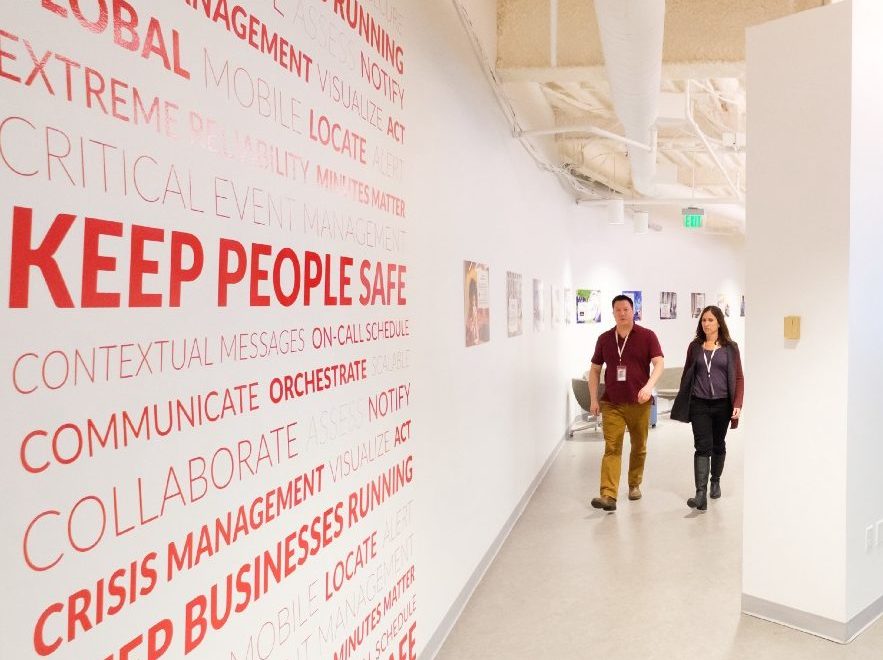 In 1993, I started my career by moving to sleepy Richmond, Virginia to join a financial services division that would later IPO in 1994 as Capital One. Capital One utilized digital technology to enable a disruptive business approach, collectively called "Information-Based Strategy," that would transform an industry and result in blistering growth, increasing its net worth by 2,200% in 20 Years. While Capital One represented my first experience with the potential to solve previously intractable problems with technology-enabled strategies, the evolution of cloud-based models ushered in a new era of digital transformation which has profoundly impacted every business, government and individual in ways both positive (e.g., better, faster, cheaper) and challenging (e.g., risks/threats, complexity, heightened expectations).
From my work as an executive at leading multi-national technology solution providers, I've seen first-hand the immense responsibility that is placed on leaders in both private and public sectors to navigate, manage and respond to an almost continuous stream of challenges, issues and threats. That responsibility, called Duty of Care, is the explicit contractual and implicit emotional tie that every organization (business, government, healthcare or university) has with its employees, customers, partners, residents, first responders, citizens, patients, students or faculty (i.e., all of us).
Businesses of all sizes, healthcare organizations, Governments, States, and local communities, face an evolving risk landscape, an increasingly mobile and distributed workforce, and escalating cyber and physical threats. Many businesses face the daunting expectation from senior management that they must decisively assess, respond to, and manage critical events for customers that expect near real-time responsiveness. The advent of the internet of things (IoT) further adds to the scale and complexity (e.g., Cisco forecasts 30B connected devices by 2020 with 5 quintillion bytes of data produced every day) required to protect not just people, but also critical assets and digital brand.
Consider a quote from an employee of a large biotechnology company after a 2016 bombing at a Brussels metro station:
"That is the same exact train that I take to work every single day, and if I hadn't received your message, I would have potentially been on that train."
A life potentially saved, thanks to an employer leveraging sophisticated global risk intelligence in order to quickly identify and communicate to employees in an affected area. A business living up to their 'Duty of Care' responsibility.
Or this recent story from The New York Times (May 3, 2019): "One of the biggest storms in years was bearing down on Odisha, [India] … Cyclone Fani. …as of early Saturday, only a few deaths had been reported, in what appeared to be an early-warning success story … [moving] a million people to safety really fast … this is so different from 20 years ago, when a fearsome cyclone blasted into this same area, killing thousands."
A government adhering to the responsibility for the safety and well-being of their constituents, residents, visitors – potentially saving thousands, if not more – when a crisis strikes.
Solving these complex global risks reliably and at-scale presents daunting challenges that requires an organization that combines the right mission, with the right technology, teams and leadership – all at the right time – to make a profound societal and business impact.
Everbridge, if you are not already familiar, represents one of the rare businesses that has the potential to impact lives across global communities and companies. Everbridge's landmark Critical Event Management (CEM) platform, along with its dedicated team of global professionals, emboldened by an equally committed customer base, helps to save lives, safeguard and protect critical assets and preserve continuity of business and IT operations for organizations around the globe.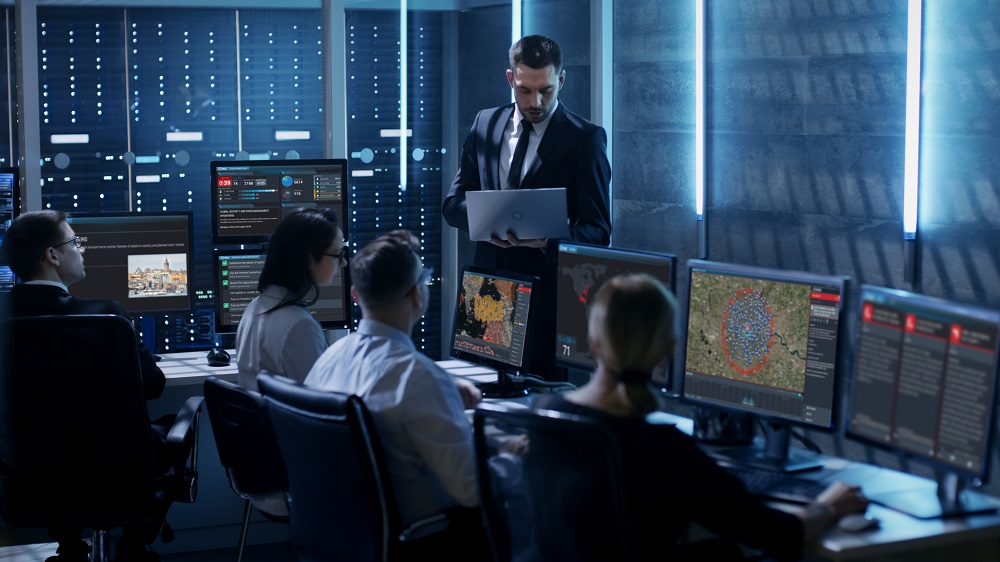 And, the examples speak louder than words. Everbridge commits itself to developing and deploying technology that can deliver early warnings and proactive two-way communications to potentially save many thousands, if not more lives over the years. It is a company that enables the State of Florida to mobilize the right resources and communicate the right messages during historically devastating hurricanes. It is a company that has been selected by entire countries, like Australia, to build and deploy their nationwide alerting systems. It is a company that helps financial technology organizations respond to and restore IT operations in minutes versus hours, helps public authorities reunite missing children with their families, and helps to keep business and supply chain operations running in the face of almost daily disruptions. Other innovative Everbridge customers include nationwide clients such as Sweden, the Netherlands, the Bahamas, Singapore, and Greece; 9 of the 10 largest U.S. cities; and over 25% of the Fortune 1000, including mainstream brands like CVS, Facebook, Hilton, and Starbucks.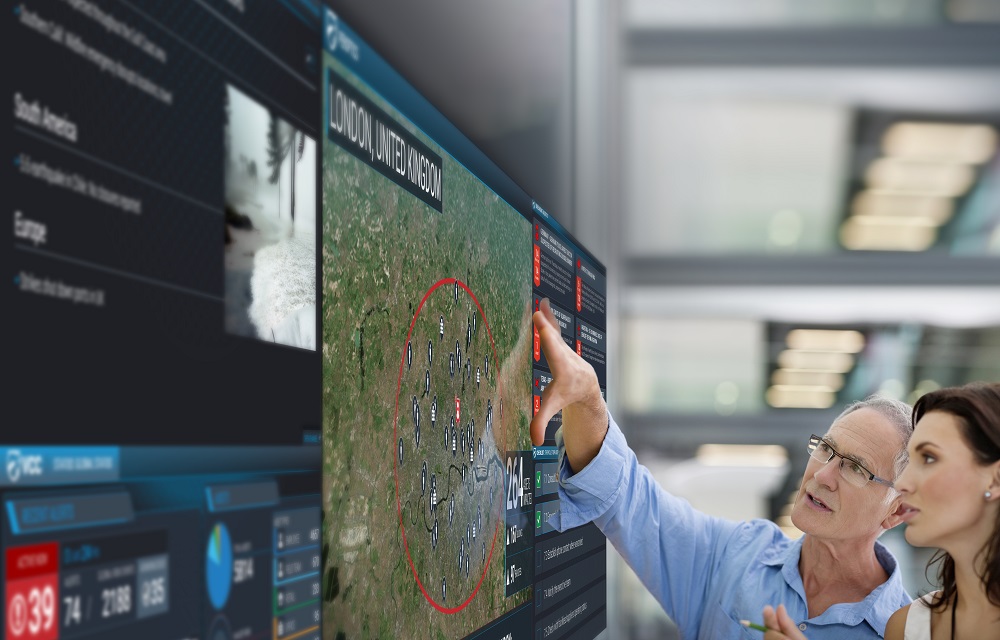 Everbridge's technology, supported by the vision laid out by the company's leadership team, including my incredibly accomplished predecessor (recent EY "Entrepreneur of The Year" winner) and Executive Chair Jaime Ellertson, helps security, risk and resilience professionals to meet high expectations. The company's Critical Event Management platform helps transcend and overcome disjointed processes and siloed teams, privacy and regulatory concerns, and a deluge of employee location data and risk information to ensure true operational and brand resilience.
As a former customer, I have personally experienced the Everbridge team's passionate commitment to the mission of keeping people safe and businesses running around the globe. It's the type of mission that is worth uprooting one's family for… a decision that I did not take lightly.
Considering recent events, ranging from the powerful hurricane Barry that hit the Gulf Coast, blackouts impacting parts of New York City, and earthquakes near Los Angeles, I am humbled by the responsibility that Everbridge bears to the resilient first responders, emergency and security personnel, and all of the people they serve during the increasingly unpredictable events that continue to transpire.
I am personally inspired by what Jaime and Everbridge accomplished in fostering the right mission with a solution that keeps people safe and businesses running while building a team of people that truly care from the front line to the C-suite.
As the established Critical Event Management market leader, Everbridge occupies a unique position to enable a global ecosystem to evolve CEM for the challenges of the future. As CEO, I am even more motivated by the opportunity for Everbridge to expand its status as a customer-focused, category leader by partnering with organizations on their journey to centralize and optimize crisis, supply chain and business continuity planning, management and response.
So, now in 2019, I am moving to the not so sleepy Greater Boston Area, where I look forward to utilizing my experiences over the past 25+ years from hyper-growth early Capital One through digital transformation leader Rackspace, to fulfill my own personal Duty of Care by helping advance Everbridge's important Mission to keep people safe and businesses running. Faster.

David Meredith serves as Chief Executive Officer (CEO) of Everbridge, the global leader in critical event management and enterprise safety software applications, where he leads the company towards delivering on its mission to keep people safe and businesses running. He joined Everbridge in July 2019.