Internal communication software
SnapComms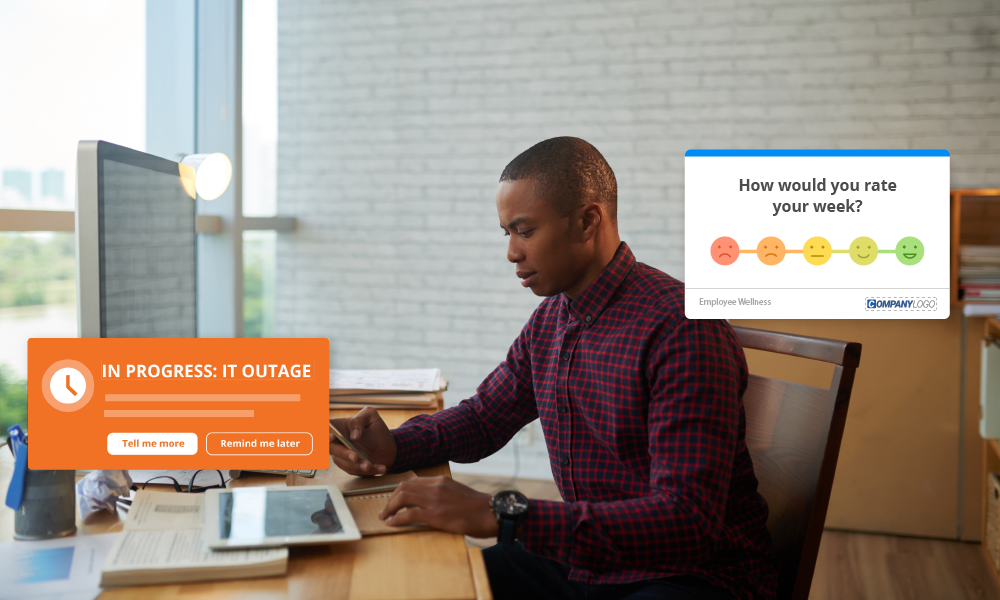 As a result of the Everbridge acquisition of SnapComms, we are excited to expand on and improve our ability to communicate within your organization. Whether you need to communicate information fast, augment critical communications, improve employee engagement, or increase behavioral change, our solutions guarantee your messages will get through.
High-impact, visual internal corporate communications tools bypass email completely, delivering the results you need without adding to information overload. Reach every employee, wherever they are, whatever device they're on, whether they are in an office, hospital, school or working remotely. Help your team to know exactly what to do whether it's an emergency or non-emergency communication.
With SnapComms, you have everything you need to support your business communications.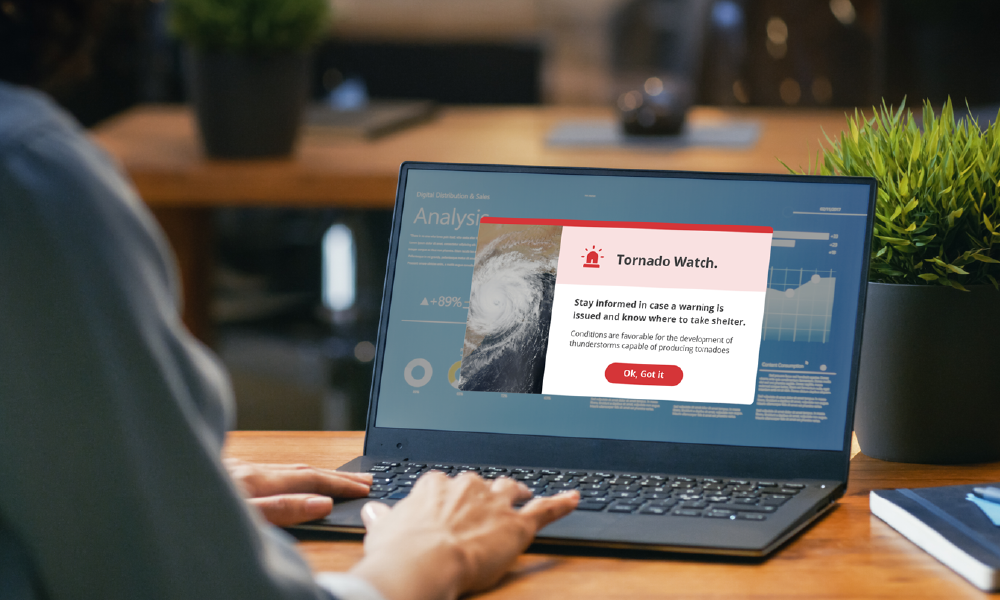 Employee engagement
Not every message is the same
There are many types of messages ranging from critical to nice to know. Organizations need to ensure they are using the right communication method to match the criticality of the message and include the right modalities to gain attention. Everbridge's SnapComms solution has the capabilities you need to deepen your connection with employees whether they are in the office or working from home. Beyond critical events, it's important to deliver ongoing employee communications that encourage higher employee engagement and reduce message fatigue.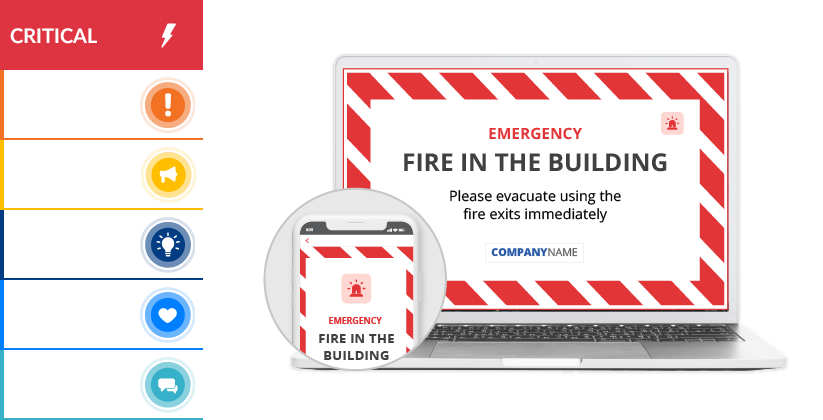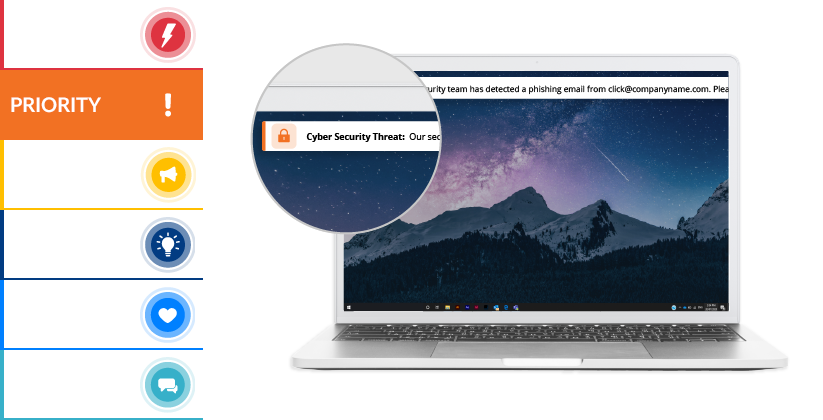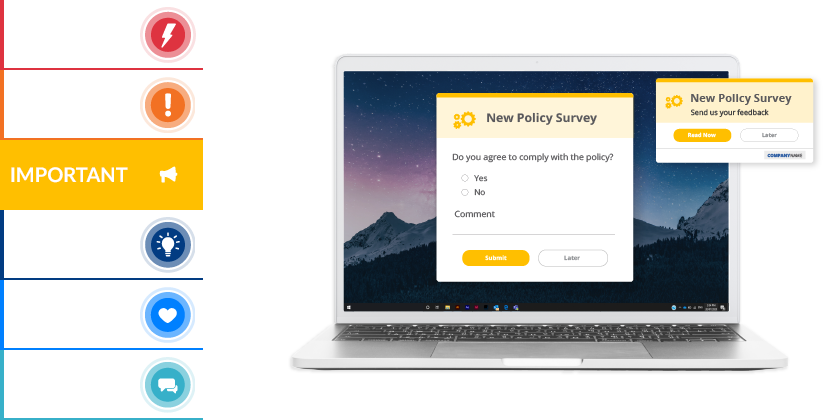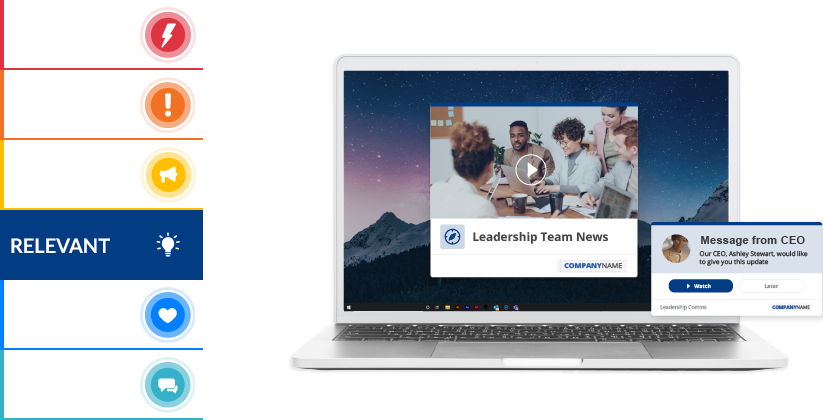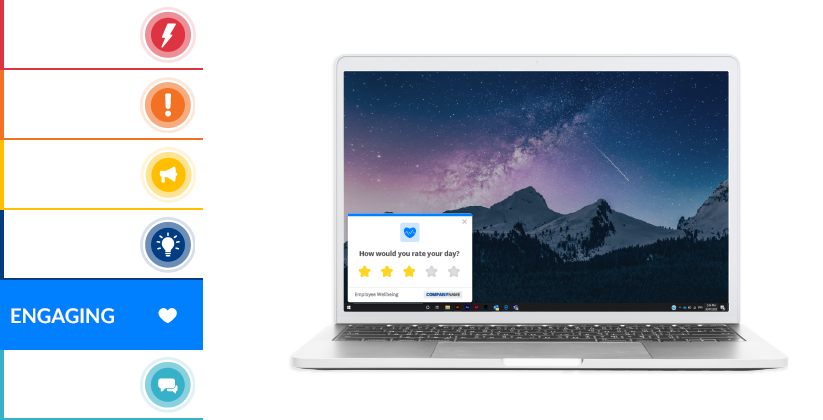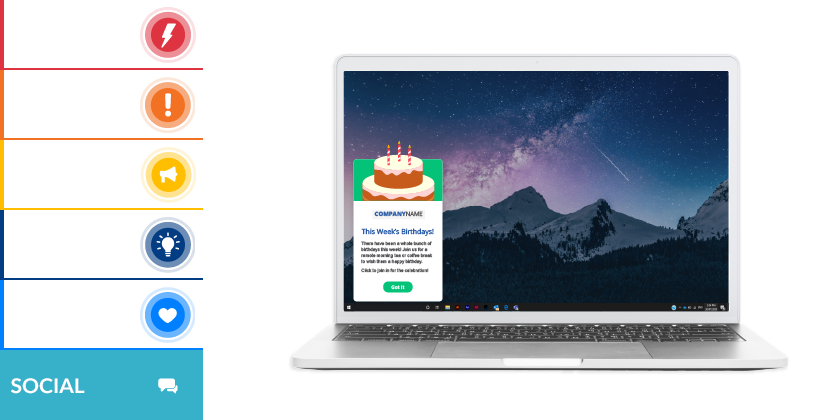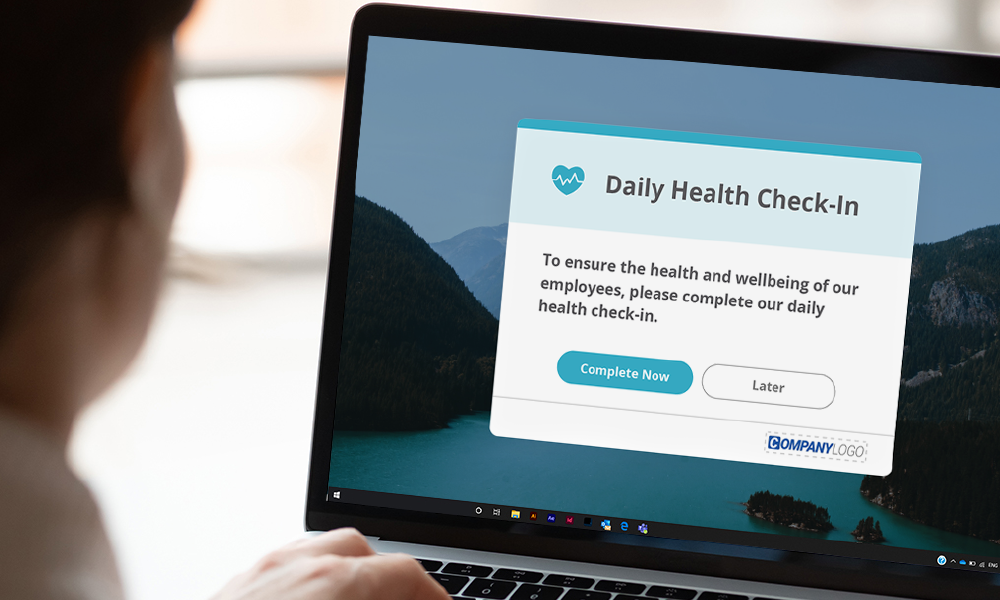 Interact with the remote workforce
Engage employees working from home by using their digital computer displays to deliver eye-catching communications . A range of channels offer powerful ways to create the highest engagement and impact for remote teams.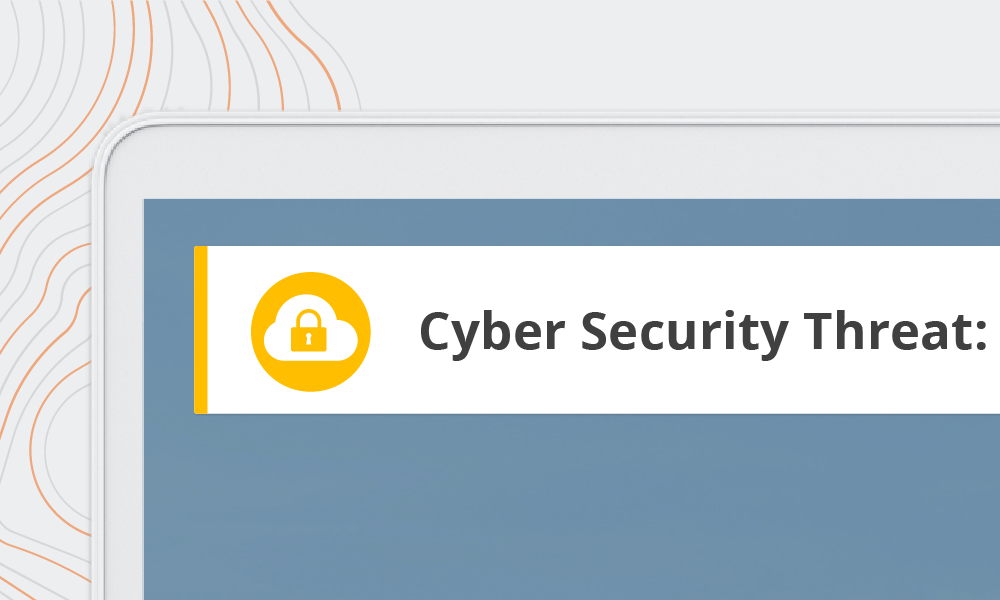 Cut through the clutter
Not every message deserves the same level of attention – or the same communication path. Send non-critical communications through channels best aligned to your content, such as Tickers, Surveys or Newsletters, delivered direct to desktop without adding to email-overload.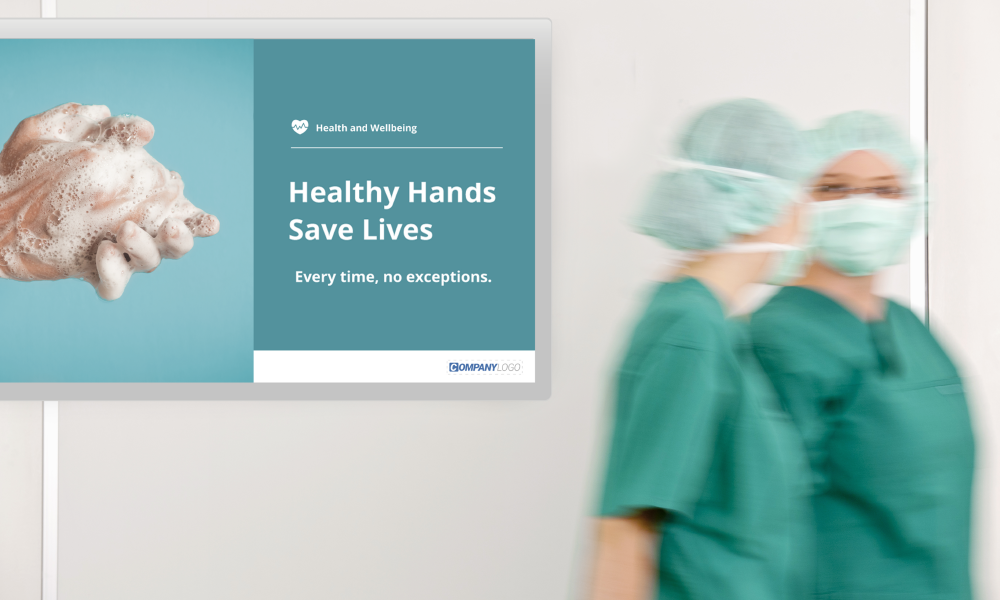 Connect with hard-to-reach employees
For employees on the floor or who work in restricted areas with limited access to phone or email, SnapComms enables you to take over the screen and send notifications direct to desktops, mobiles and digital signage to get immediate attention.
Raise awareness – increase recall
Using multiple modalities to share your message ensures that the message is seen and reinforced through a variety of channels. Help to increase the awareness of your messages by delivering them in channels best suited to the message and reinforcing them in ways to increase message recall.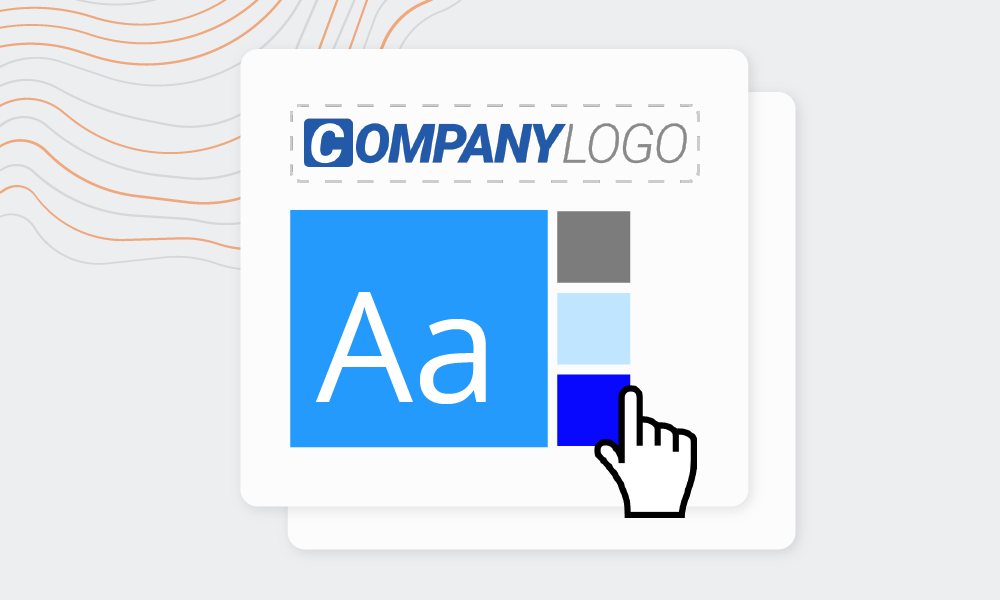 Grow brand strength internally
Customizing message templates to incorporate brand colors, fonts and styles makes your messages both more visually appealing and aligned with your corporate identity.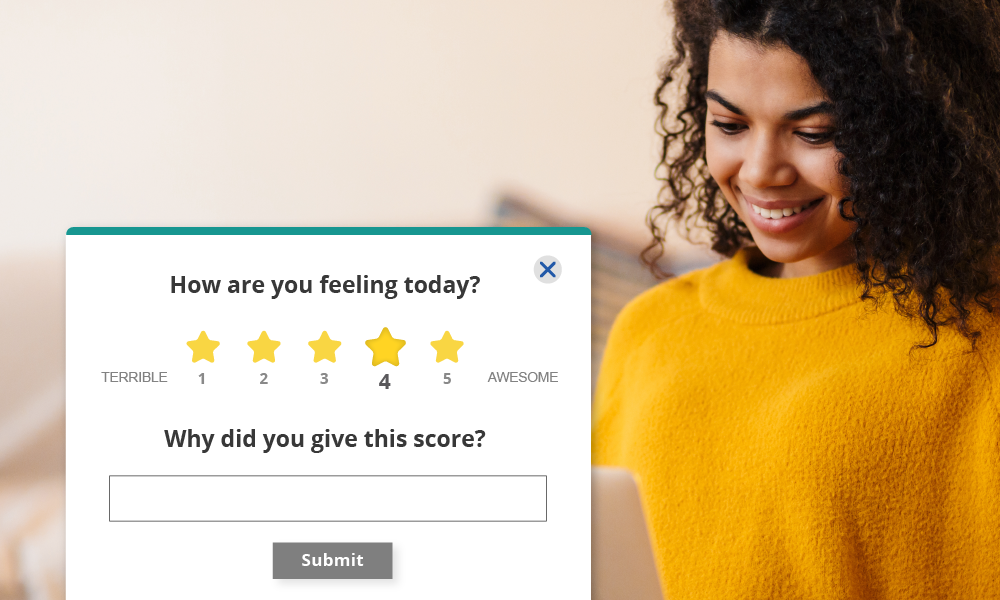 Increase workplace satisfaction
Proactively remind employees of values and objectives, communicate organizational changes, raise engagement with company news and events, and minimize distractions. Engagement is about deeper, more meaningful interactions through the right channel.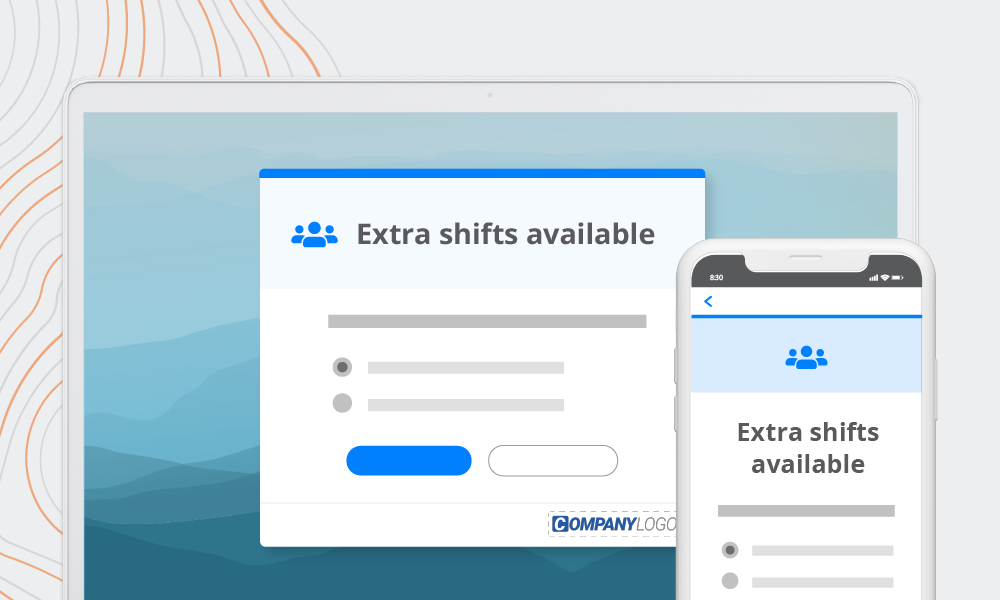 Your messages seen and read – every device, every time
Instead of exclusively relying on email, all channels become the stage to convey your message. Showcase messages where they are most relevant – from the reception desk to a mobile device or a personal computer.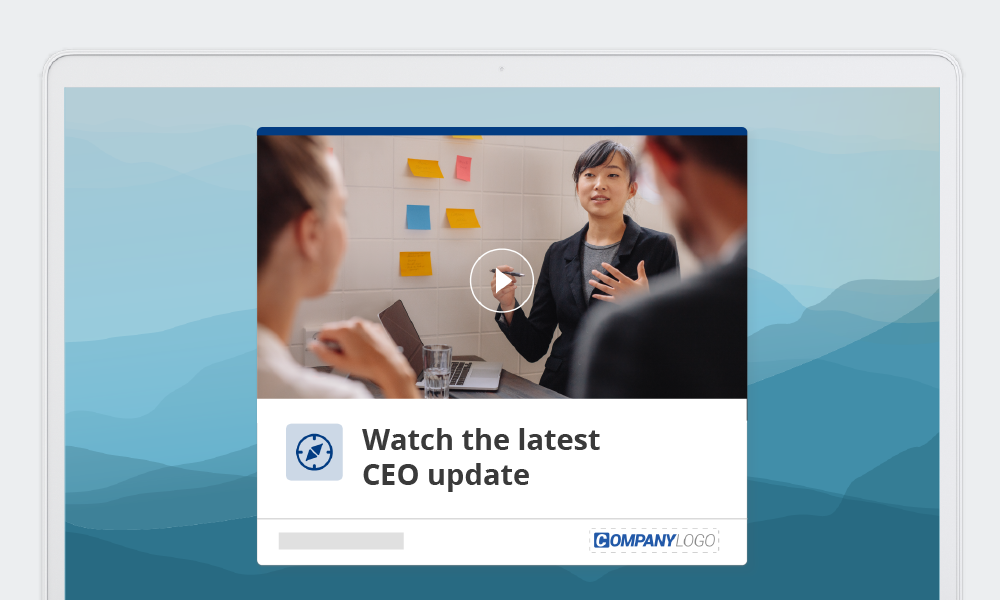 Trusted multi-media channels for leadership messages
Employees look to their employers for trusted information – not just about the business, but current events like the COVID-19 pandemic. Leadership visibility is important to build trust and loyalty. Use video alerts to inform and inspire employees digitally when leaders can't be there in person.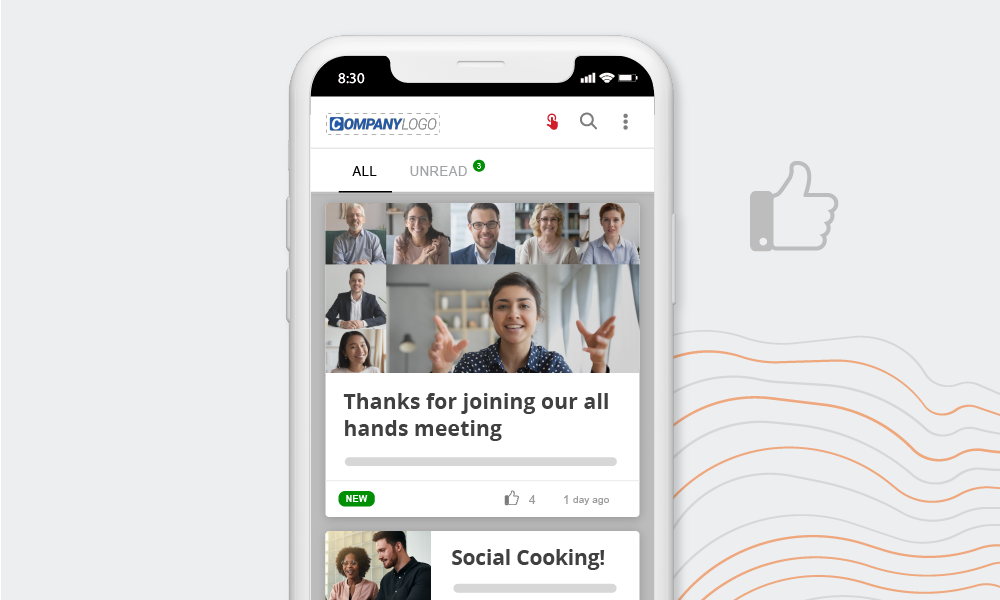 Engage with a Gen Z workforce
Gen Z is known as "the smartphone generation" and grew up in a world of constant connectivity. Everbridge SnapComms helps you communicate with this generation of digital natives through consumer-grade app experiences and a variety of vibrant, visual channels.
All of these benefits combine to empower your team to engage employees, delivering higher impact with better reach and improved effectiveness.
"I have been pleasantly surprised by the fact that the software delivers on its promise and really is as easy to use as it's claimed.
It's really living up to that advertising and I am delighted that I'm getting the results. I'm able to use tools and communicate to all the regions that we operate in.
Most employees have responded positively to receiving information through the [SnapComms] communication channels, seeing it as a progressive and simple way to be kept informed."
Ranuca Hamlet, Group Internal Communications Manager, Guardian Group
"One of the most surprising benefits of the platform is the drastic drop in calls to the IT Helpdesk. We recently had an unexpected outage at one of our sites. Straight away we sent an alert to those affected and followed this with regular status updates.
This proactive approach eliminated the usual deluge of concerned callers. Previously, our Helpdesk team would have been inundated with calls, saying the same thing over and over. Instead, we were able to focus on the problem in hand and fix it much sooner."
Mitze Amoroso, Chief Information Officer, Archcare
"The Owner Support team has been using the solution since 2014. It's become central to how the team communicates, embedded into the everyday processes.
It saves time and simplifies things. Rather than staff having to switch applications, and then trawl through their emails, with [SnapComms] they receive relevant news straight to their screen. Our content is forced upon them… they can't ignore it."
Lisa Christie, Director of Owner Support, Holiday Inn Club Vacations
"It's been more than two years since the Ticker tool was introduced at the University and has since become an integral part of the team's communications. Staff refer to the Ticker for almost every enquiry, providing an instant response for students.
The ease of having accurate information constantly at eye level makes life a lot easier. It's expedited our productivity."
Nikki Sosa, Section Supervisor, Texas Tech
"Through introducing the solution, Ensyst has already seen a tangible improvement in their internal communications. Using Tickers instead of emails has resulted in 2000 fewer emails sent over their network.
This has meant faster times to address customer issues and improved internal workflows – as well as even more satisfied customers!"
Fred Celik, Service Operations Manager, Ensyst
"Calls to the helpdesk have also been reduced through users having more certainty around which systems were functioning as normal and which were experiencing issues.
Previously, people actually would call up and ask us if a program is up or not. They, for some reason, didn't try the program and see for themselves. I'm never ever getting that since we've had [SnapComms]. People are not unsure of anything."
Craig Tomberg, Systems Analyst – Technology Support, Jeppesen