Integration Guide
Cherwell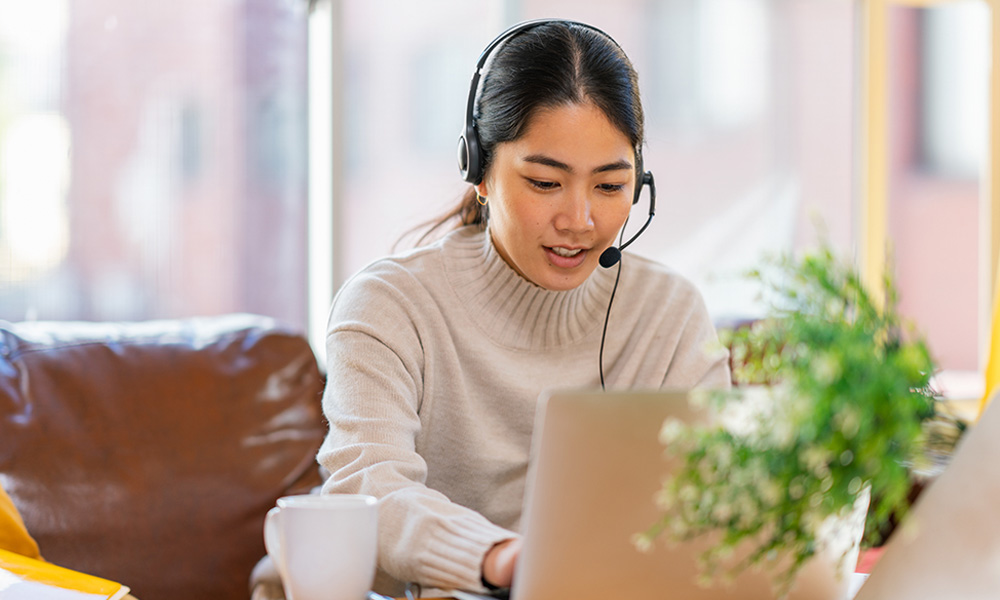 Licenses:
Cherwell license: Any version:
Cherwell Service Manager
Everbridge license: active IT Alerting Standard or IT Alerting Enterprise
Version: SaaS Annual Subscription (latest version).
Security:
Cherwell user account must be a member of administrator group
Everbridge User Account with API Privileges
An API key is needed, but that will be generated when you perform the procedures in the iPaaS Configuration section of the Everbridge user guide under Documentation at https://manager.everbridge.net/login
Installation of extra software, beyond Everbridge and Cherwell, is not needed.
Self-service configuration of Jira integration, by an end user, is easy from the Settings -> Everbridge Open -> iPaaS tab of the Everbridge SaaS application. Click "New Agent":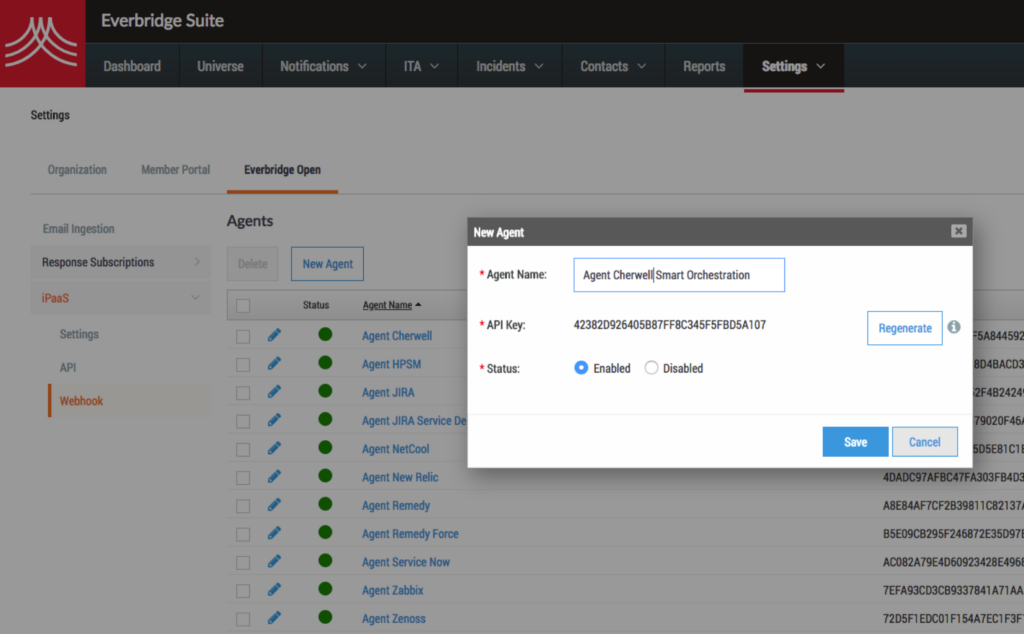 Inbound Interaction
User can control the conditions under which Cherwell automatically triggers incident creation in Everbridge: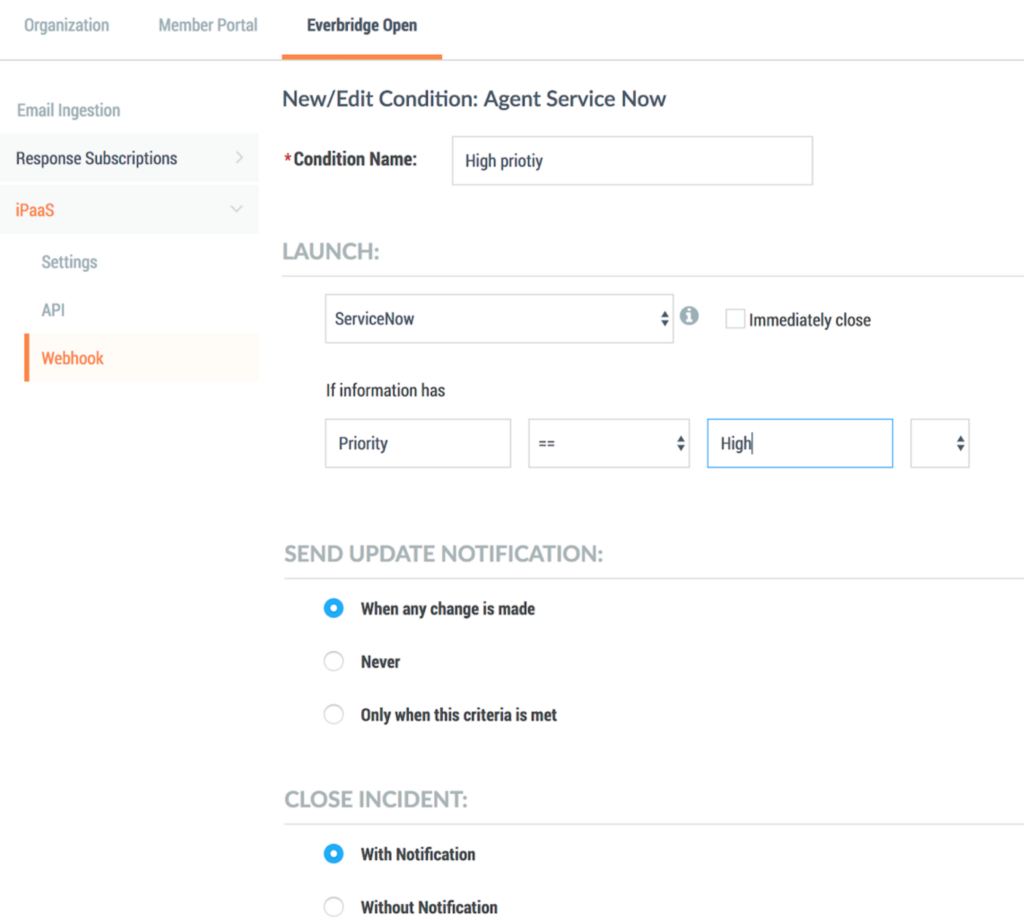 Without coding, end user can drag-and-drop to build a workflow that orchestrates how Everbridge reacts to updates in Cherwell:

Everbridge incident and delivery details are available in Cherwell: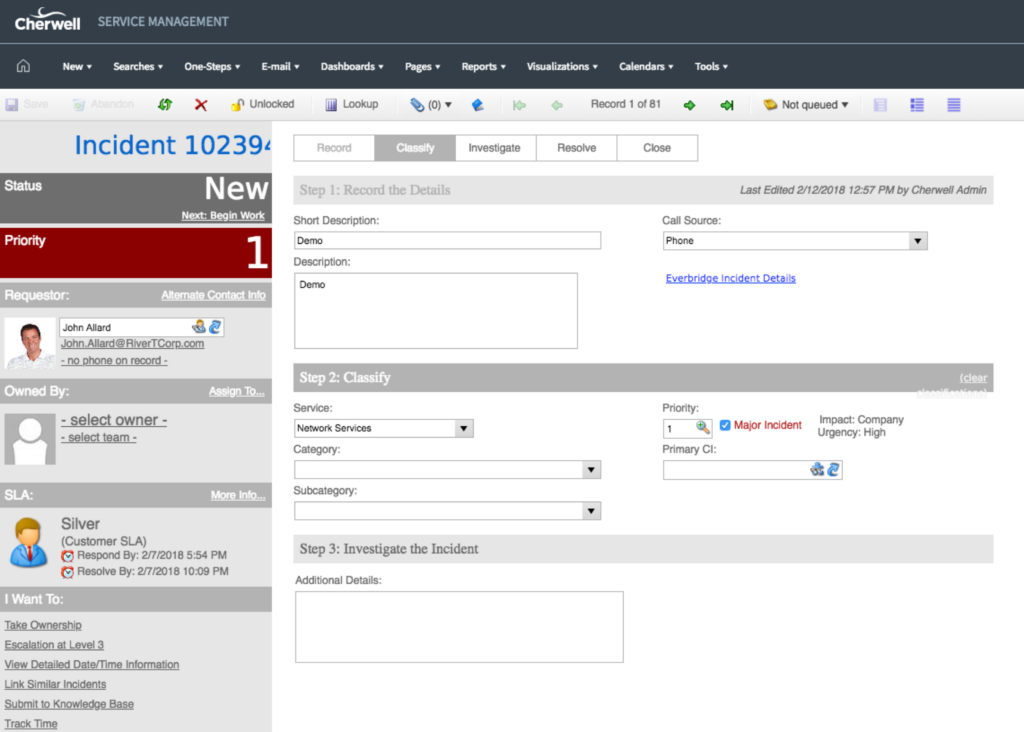 Workflow
1.
In Everbridge, create an Incident Template configured with Cherwell fields
2.
In Cherwell, create an Issue that matches the condition configured in Everbridge Incident Template
3.
Cherwell automatically triggers incident creation in Everbridge
4.
Everbridge notifies contacts, to resolve the issue, and then closes the loop with Cherwell
Online Help
Under Help & Support -> Online Help, read the following section: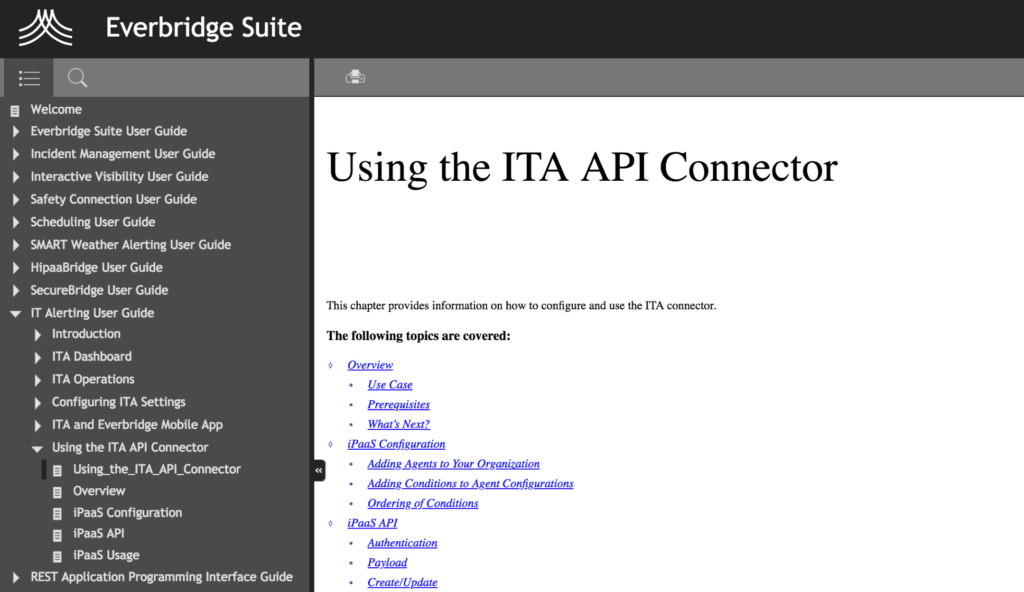 Under Help & Support -> Everbridge Support Center, download the IT Alerting User Guide, and read the following section: