IBM QRadar
Integration guide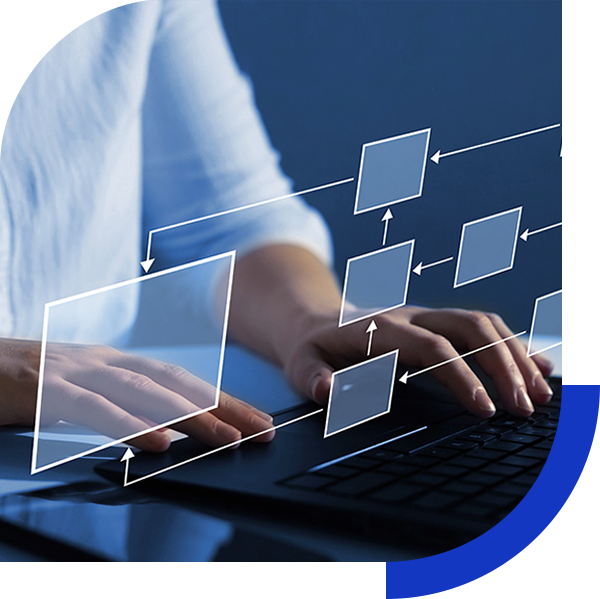 Licenses:
IBM license: IBM QRadar SIEM
Version 7.2.8 or higher
Everbridge license: Active IT Alerting standard or IT Alerting enterprise
Version: SaaS Annual Subscription (latest version).
Security:
An IBM QRadar administrator account must be used to install and configure the extension
An IBM QRadar Authorized Service and corresponding Authorized Service Token are required in order to use this extension
Everbridge user account with API Privileges
An API key is needed, but that will be generated when you perform the procedures in the iPaaS Configuration section of the Everbridge user guide under Documentation at https://manager.everbridge.net/login
A distributable archive and documentation for installing and configuring the integration is available on the IBM X-Force App Exchange.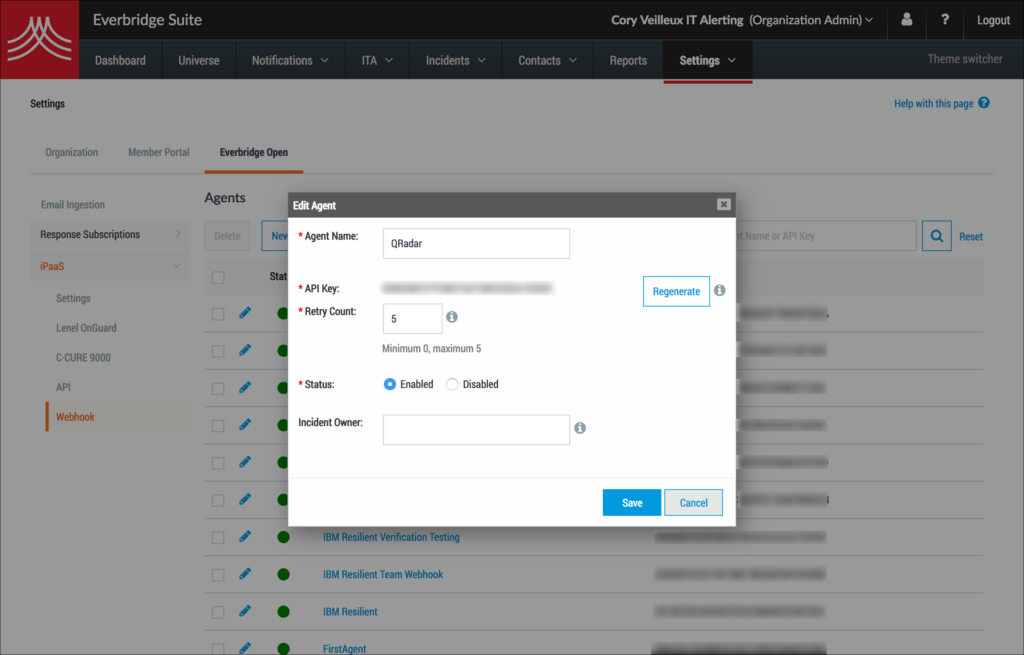 User can control the conditions under which IBM QRadar automatically triggers incident creation in Everbridge: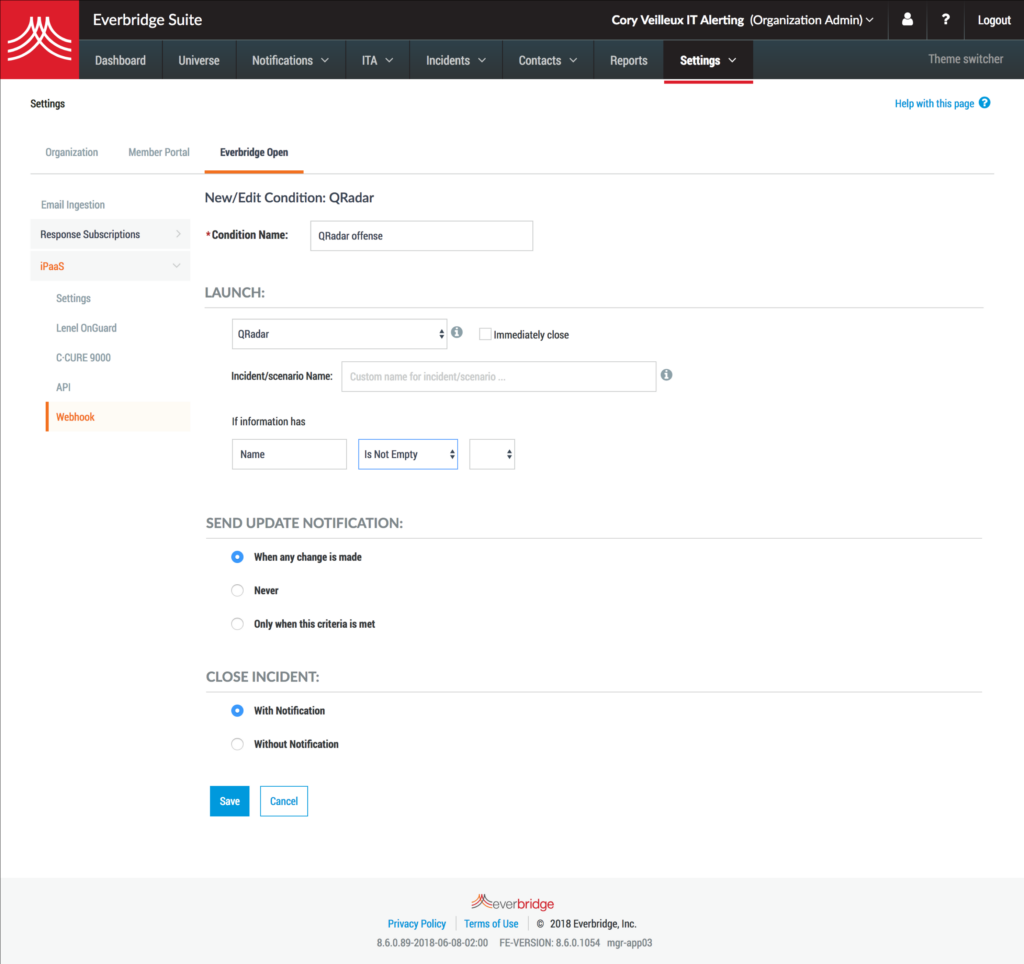 Everbridge incident and notification delivery details are available in the IBM QRadar offense details: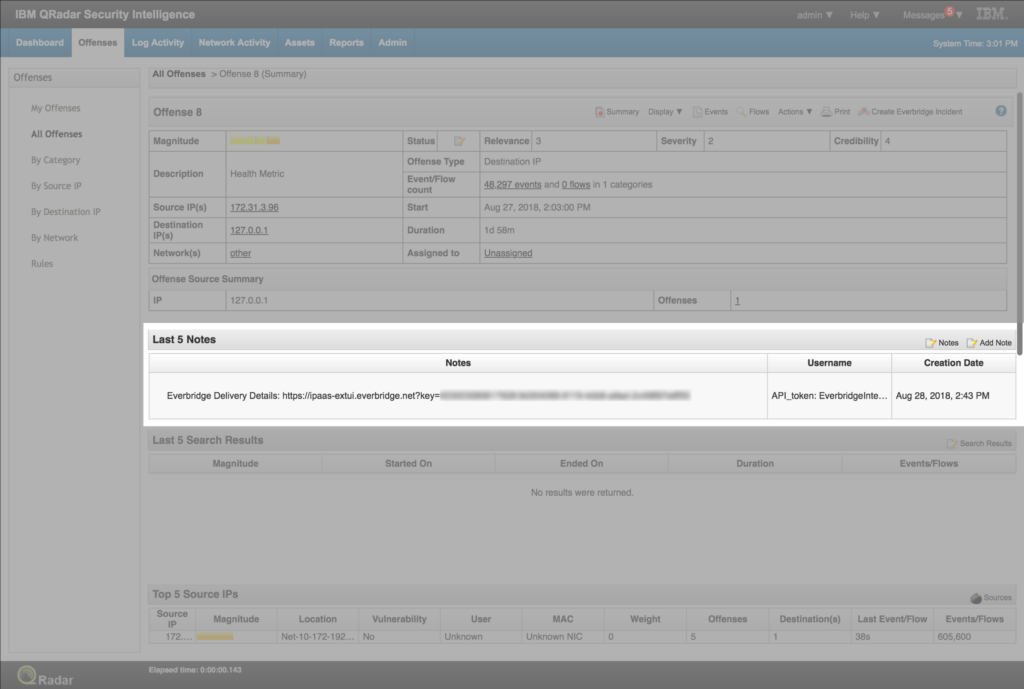 When the delivery details URL is visited, a page like the following is displayed:

You can configure the IBM QRadar integration and choose whether or not Everbridge incidents are automatically created from IBM QRadar offenses: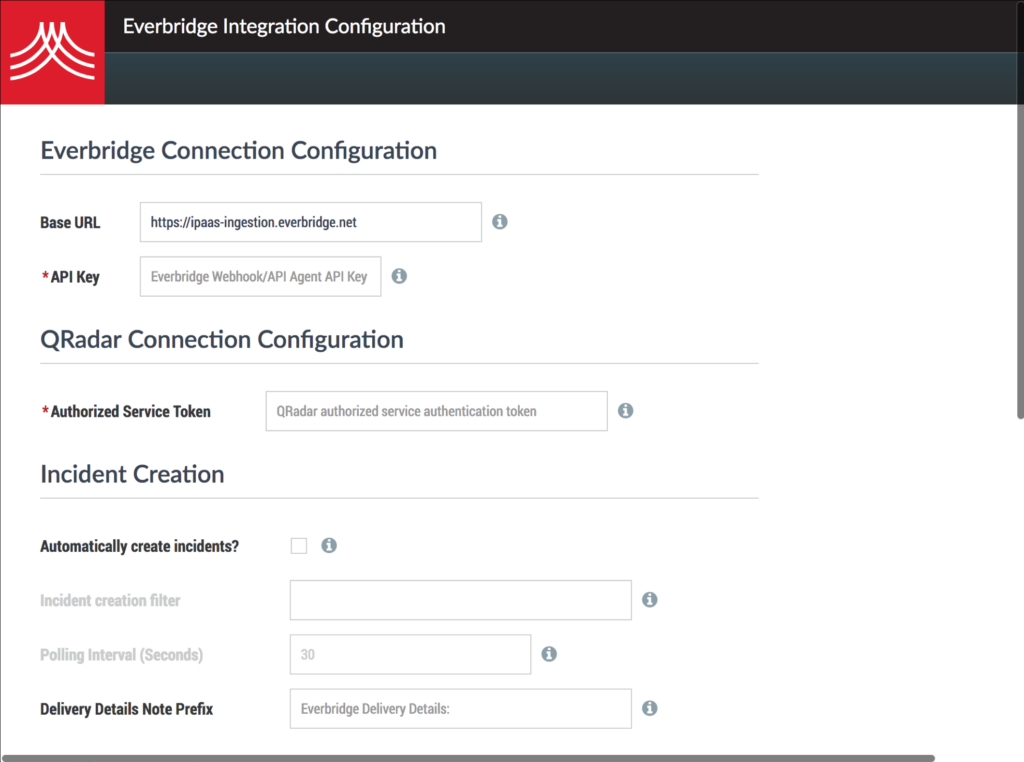 You can also customize the fields that are sent to Everbridge: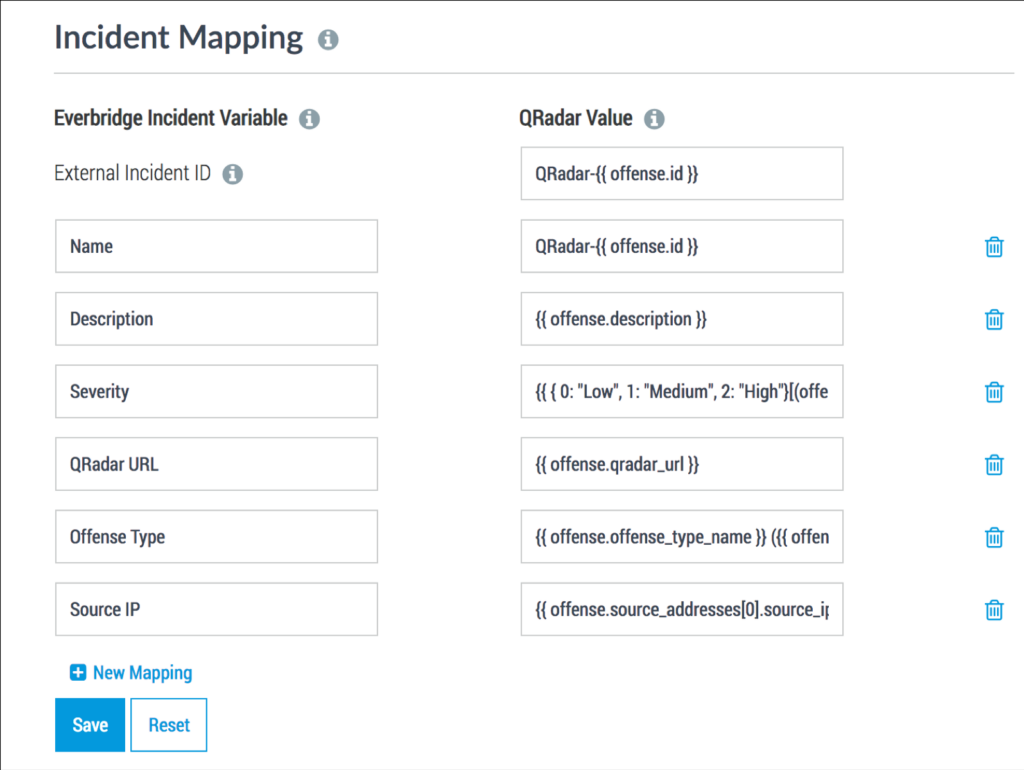 And you can manually create an incident from an IBM QRadar offense details page: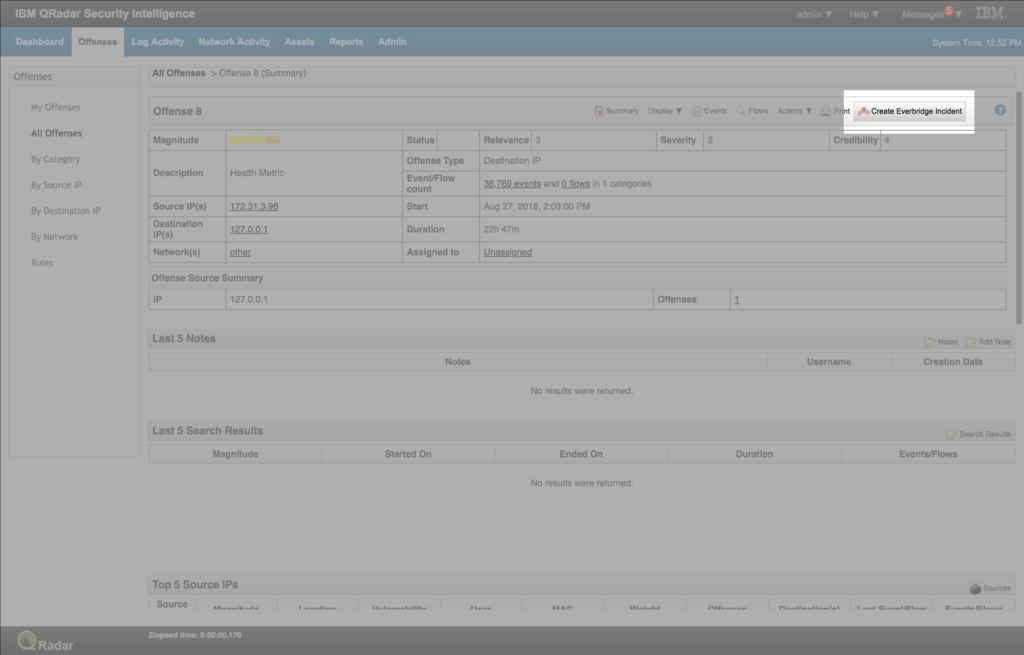 Under Help & Support -> Online Help, read the following section: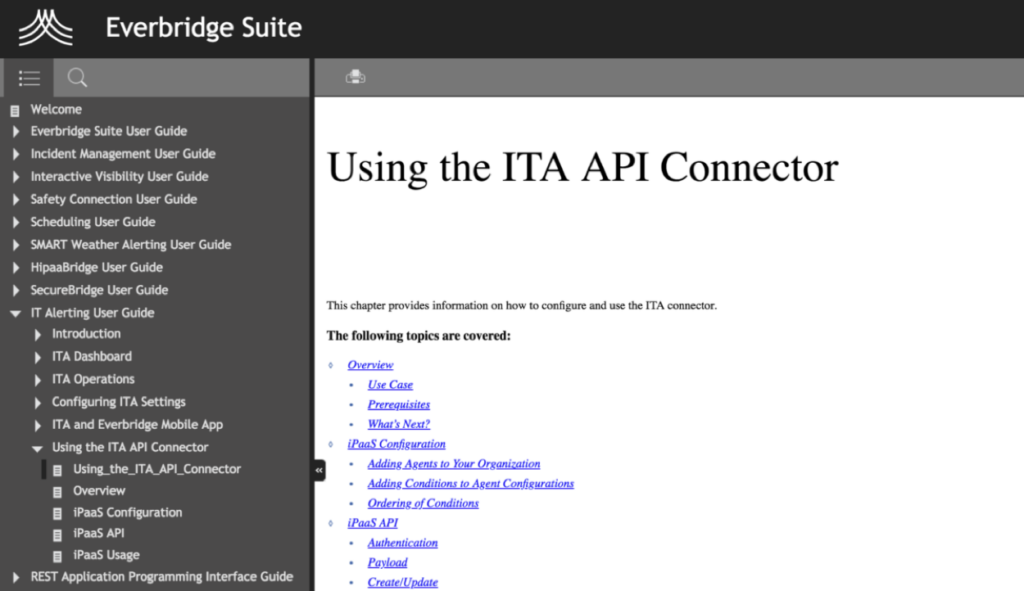 Under Help & Support -> Everbridge Support Center, download the IT Alerting User Guide, and read the following section:
Download the Admin Guide for the IBM QRadar Integration from IBM's X-Force App Exchange.