Self-service Cisco WebEx Teams
Integration guide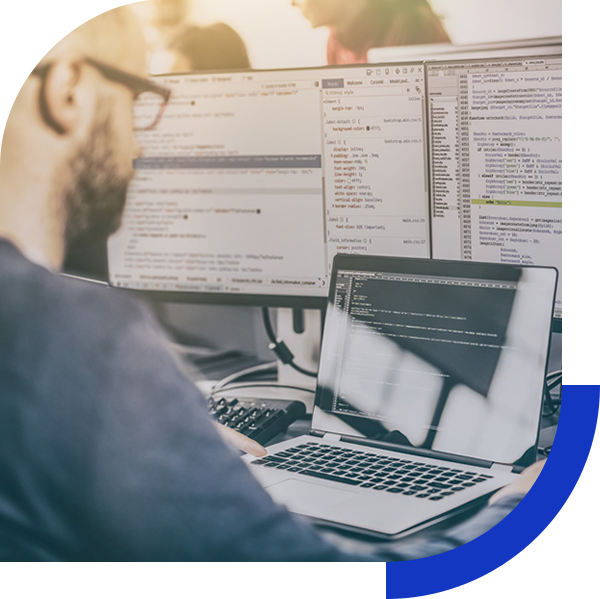 Pre-requisite:
This integration purpose is to build an integration between Everbridge ITA and the targeted Chatop app such as Cisco WebEx Teams.
It is recommended the user take a training to understand the functionality of the integration. This document is not served as a feature walk through.
In order to successfully set up the Cisco WebEx integration, the user will need to be the admin for Cisco WebEx Teams to finish the procedure.
Cisco WebEx is team-based, and each team creates space for topic discussion
The incident sent from ITA will only show up in the selected team during the process
The WebEx Teams space created will be inside a team. All the team members will be able to see the space and join the space to discuss the topic.
1.
Visit Everbridge Portal > Settings > ITA > Smart Channel Integration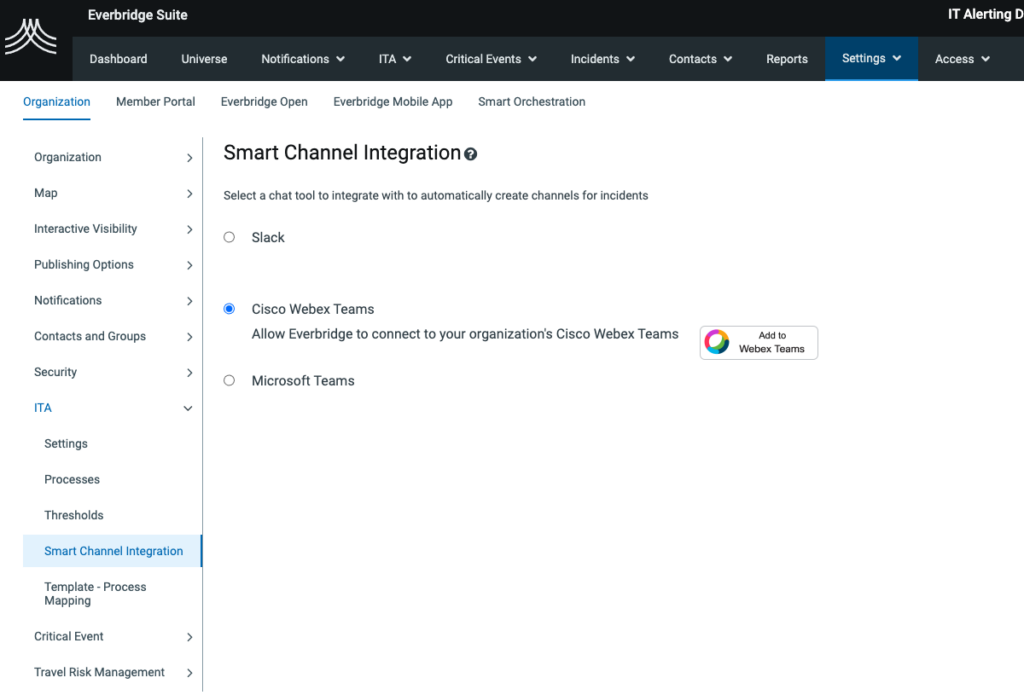 2.
At the pop up page, try to pick the right slack team you want to integrate with.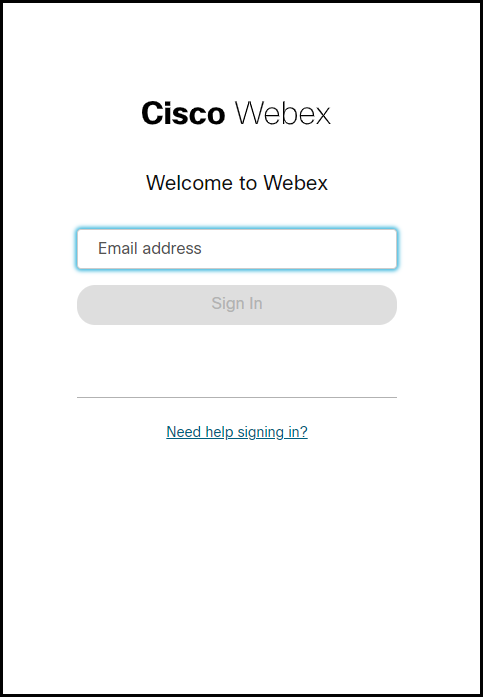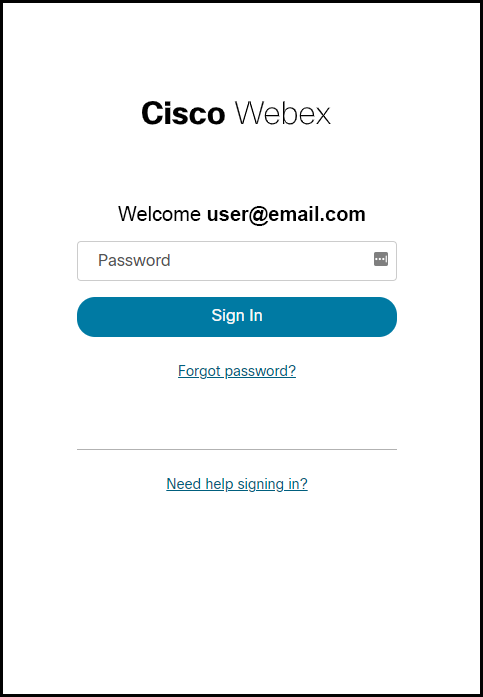 3.
Once you put in your email and address, the implementation is completed. You will be directed back to the Everbridge portal.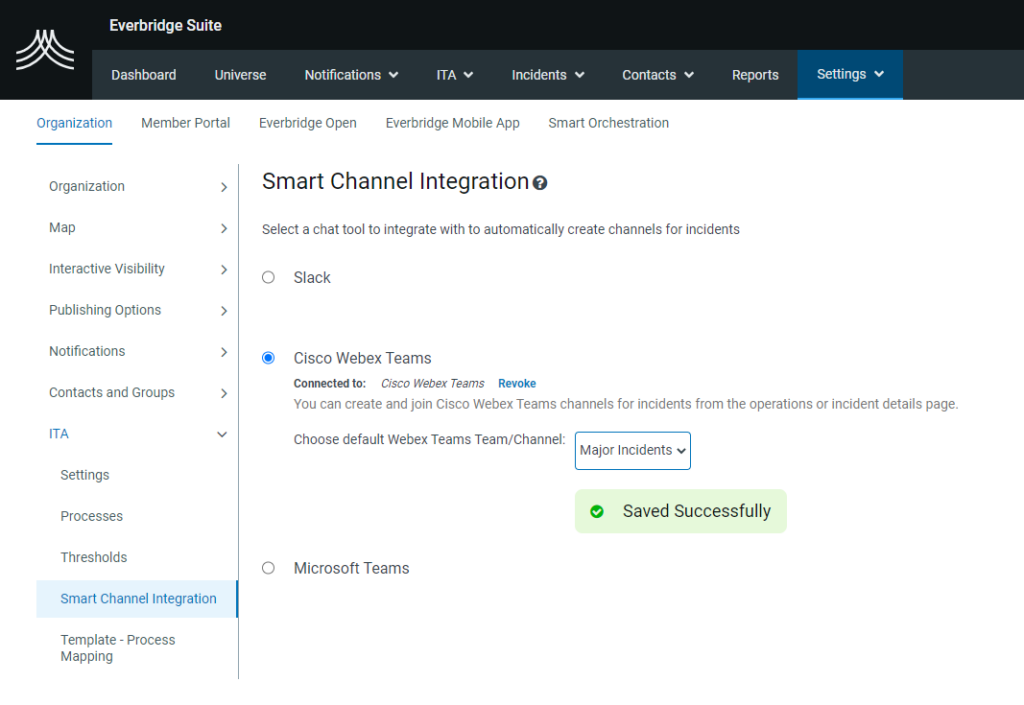 4.
You will be able to see those channels at the ITA dashboard.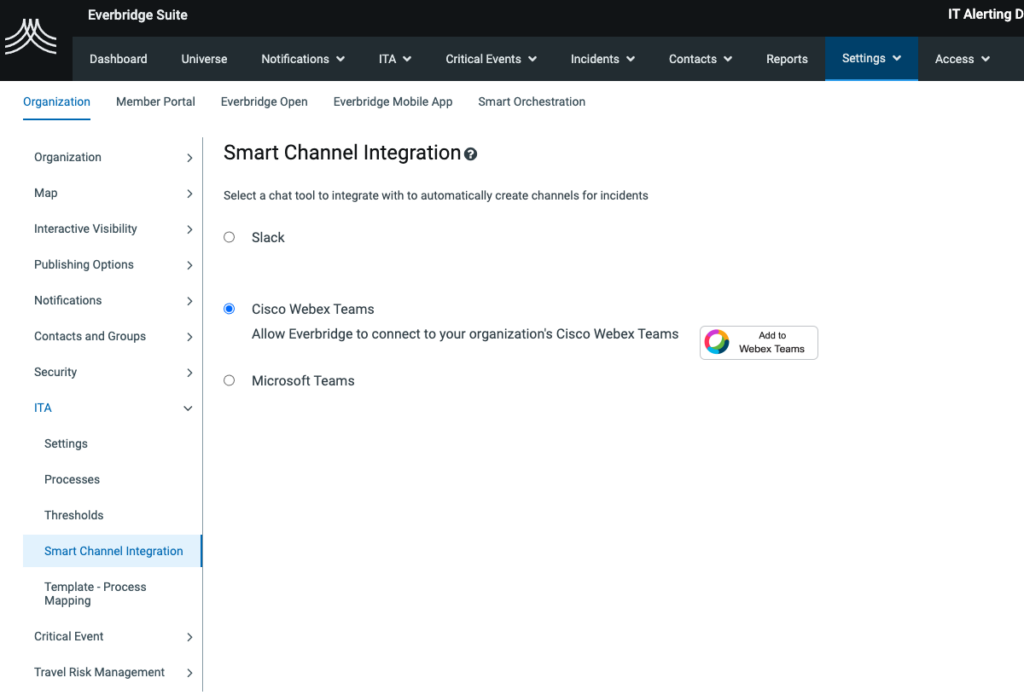 5.
In the ITA dashboard, the 'channel' column will show up.