GOVERNMENT ALERTS
COVID-19: Is the message getting through?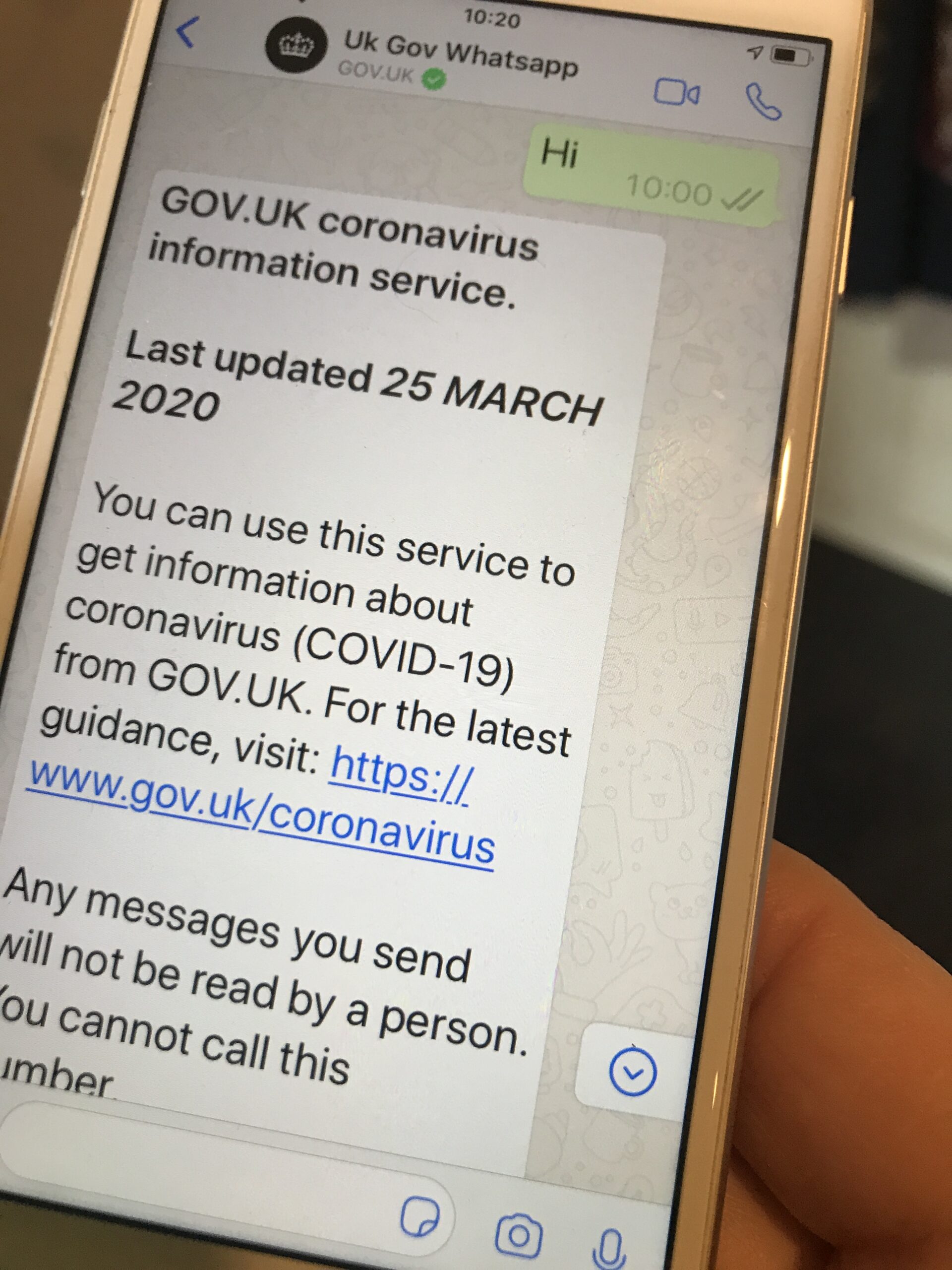 We are in unprecedented times when reliable and trusted communication has never been more essential in saving lives. Back in 2015, Bill Gates gave a TED talk 'The next Outbreak? we're not ready' where he predicted that a global pandemic would be our biggest threat but offered a solution:
"We should be concerned, but in fact we can build a really good response system… we've got cellphones to get information from the public and to get information out to them. We have satellite maps where we can see where people are and where they are moving" (Bill Gates TED Talk 2015)
The world was not prepared for COVID-19. Whilst some countries declared lock downs early, others including Italy, Spain, the UK and USA were far slower to respond and the consequences are now clearly evident with loss of life, soaring infection rates and pressure on health systems.
In recent days we have seen examples of Governments around the world turning to technology solutions for messaging the public. The UK Government has announced the use of WhatsApp to 'provide official, trustworthy and timely information and advice about coronavirus (COVID-19), and further reduce the burden on NHS services' and has instructed the UK mobile network operators to send an SMS message to every mobile device in the country. However this has been criticised in the media for being too slow and poorly targeted.
In an interview with The Mail Online, Javier Colado, Everbridge's Head of International, said despite the issues surrounding the single message, it was a long overdue step forward in the fight against COVID-19:
"Other countries around the world have been using mobile alerting, apps and online updates since the pandemic began, mobile technology has much more to offer than a single blast to everyone – technology exists to target people specifically. This could include sending specific texts to those at risk due to their geographic locations – such as in major cities. It could even involve sending messages to those in public areas – telling them they should be paying attention to the 'stay at home' message."
The BBC's Technology Correspondent Rory Cellan-Jones wrote commented this week:
"The government has had to work with the operators to get the message sent because an emergency alert system, trialled seven years ago, was never put into practice. If it had been, the government could have bypassed the operators and sent messages directly to phone users, as has happened in countries such as South Korea and the Netherlands"
In New Zealand, the government has been able to deliver alerts direct to mobile phones using Cell Broadcast Technology provided by One2Many, an Everbridge Company.
Meanwhile, over in America, Everbridge is helping the largest US States to keep millions of their citizens informed by SMS by way of an easy opt in process where the public an sign up for alerts direct to their mobile phones by simply texting a keyword to a prescribed number – examples of this is shown in the video below.
Everbridge has a proven solution for managing critical events and is supporting global efforts to respond to the COVID-9 pandemic. We are here to support countries now in their time of need, let's hope the message gets through.
Click here for more information on Everbridge