5 Focus areas for cyber resilience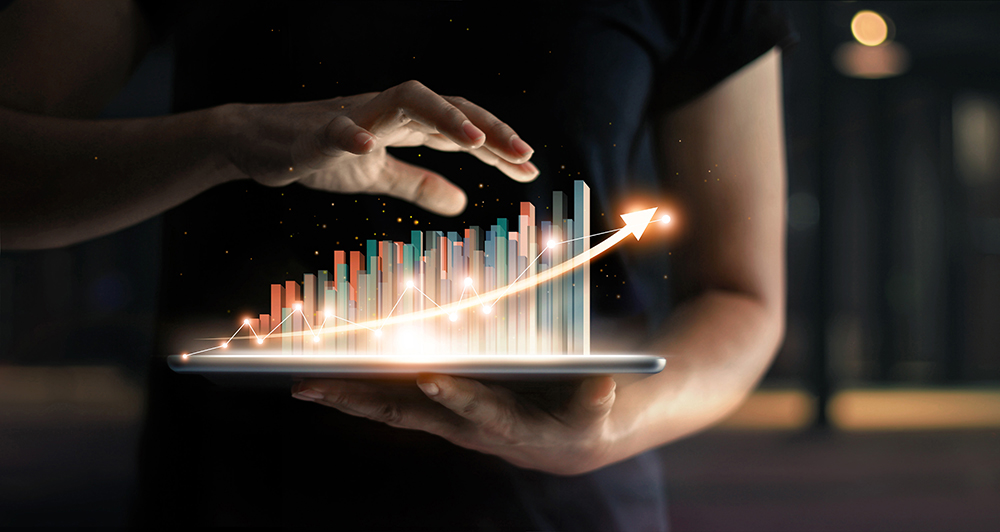 Organizations are facing increasing numbers of cyber security-related threats. CrowdStrike found that in 2019 and 2020 combined, intrusions threatening organizations' cybersecurity across the globe grew 400 percent. In just the last year alone, 524 organizations were breached across 17 countries and regions involving 17 industries. The fact remains that while no one is immune to cybercrime, being prepared significantly reduces the impact on your organization.
READ GARTNER'S 2021 REPORT: INNOVATION INSIGHT FOR CONTINUOUS INFRASTRUCTURE AUTOMATION
To shield against a cyber-attack, the use of an incident management system has become the new standard. Assessing current platforms and technology is key for continued cybersecurity resilience. It is important to regularly ask how many manual processes can be further automated. Digital transformation serves to increase an organization's ability to successfully manage any cyber threat that may arise, while simultaneously improving business operations. Furthermore, the following five focus areas will provide a framework for you to ensure maximum resilience in cybersecurity for your organization.
What is Cyber Resilience?
First, what is cyber resilience? Cyber resilience is an increasingly recognized facet of overall enterprise incident management. Cyber resilience refers to an organization's ability to successfully continue operations and deliver to customers in the face of a critical cyber event, whether that be an internal outage or an external threat. The ability for an organization to be adaptable and agile when a critical event occurs are fundamental components of resilience in cybersecurity.
As companies develop and improve their cyber resiliency plans, it becomes essential to streamline mean time to know (MTTK), the average time that it takes for a business or organization to realize that their security has been compromised, to drastically reduce mean time to repair (MTTR). Why is this important? Historically, the longer a cyber-attack or security breach goes unnoticed, the more successful it will be, leaving sometimes irreparable harm. By leveraging IT service management solutions, businesses can immediately detect an attack, prevent detrimental damages, avoid costly repairs and thwart the loss of customer trust.
The people and departments most responsible for cyber resilience are usually already involved in overall enterprise incident management such as the CIO, CISO, IT Ops, DevOps, etc. While these groups may be most familiar with cybersecurity resilience, as enterprises become increasingly integrated across departments all c-level executives, directors, and employees are influenced by any changes to an incident management solution or strategy. Therefore, resilience in cybersecurity is not solely about enhancing security procedures, but an opportunity to introduce automation and streamline processes across an entire organization.
Discover More About the Role of IT Service Management in Cyber Resiliency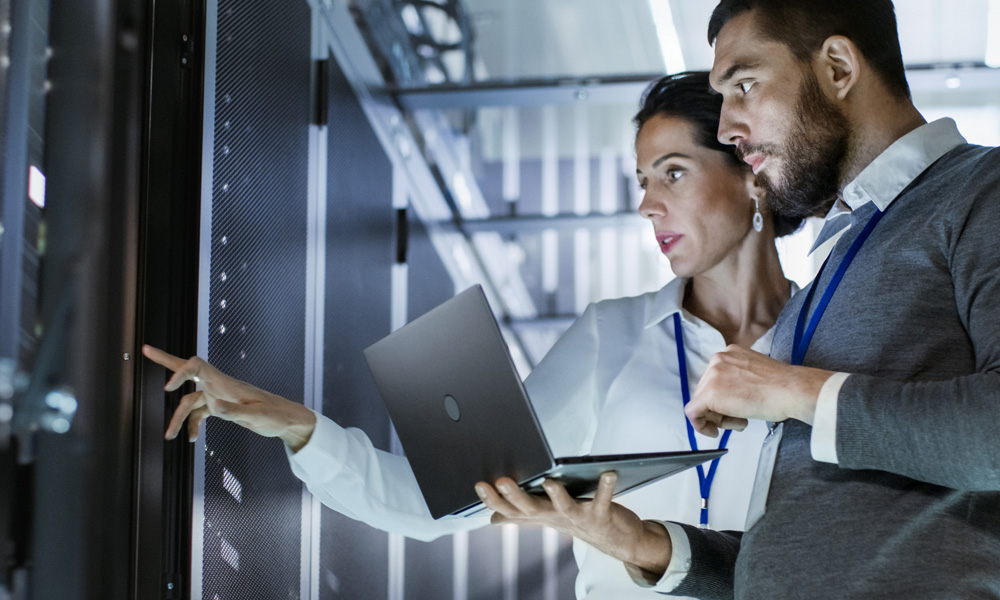 Five Focus Areas
for IT and DevOps
Digital Transformat
ion
Introducing automation can help quickly and accurately streamline incident response, accelerate resolution and minimize downtime in the wake of a critical cyber event. Delivering uninterrupted services with analytics-driven modern incident management solutions allows organizations to focus on delivering greater value to customers during critical events.
Major Incident Management and CyberRisk
Digital Service outages, data breaches, and ransomware attacks are now increasing at an accelerated rate, with exceptional growth documented during and post-pandemic. Seamless orchestration of the security & IT teams, business processes, and tool integration is vital to reduce MTTR, remediate breaches and restore services rapidly.
Evolving IT Service Management
Organizations are experiencing an evolution of IT service delivery and a movement towards continuous delivery. Rapidly deploying sophisticated but simplified modern incident management solutions that integrate a variety of detection, monitoring, deployment, and performance tools can significantly reduce MTTR, and lead to increased customer satisfaction.
M
odern
izing Your
T
echnology
S
tack for Incident Response
Support your best DevOps practices by researching and leveraging the best solutions so your teams can proactively discover issues quickly, apply remediation code, manage patches, and drive continuous improvement with analytics.
Powering
and Enabling a
Fusion Center
The ability to integrate risk frameworks, business processes and crisis response enables your teams to view both physical safety and digital security as clearly as possible. Integration and centralization allow for expedited management of incidents as they emerge and fuel continued cyber resilience.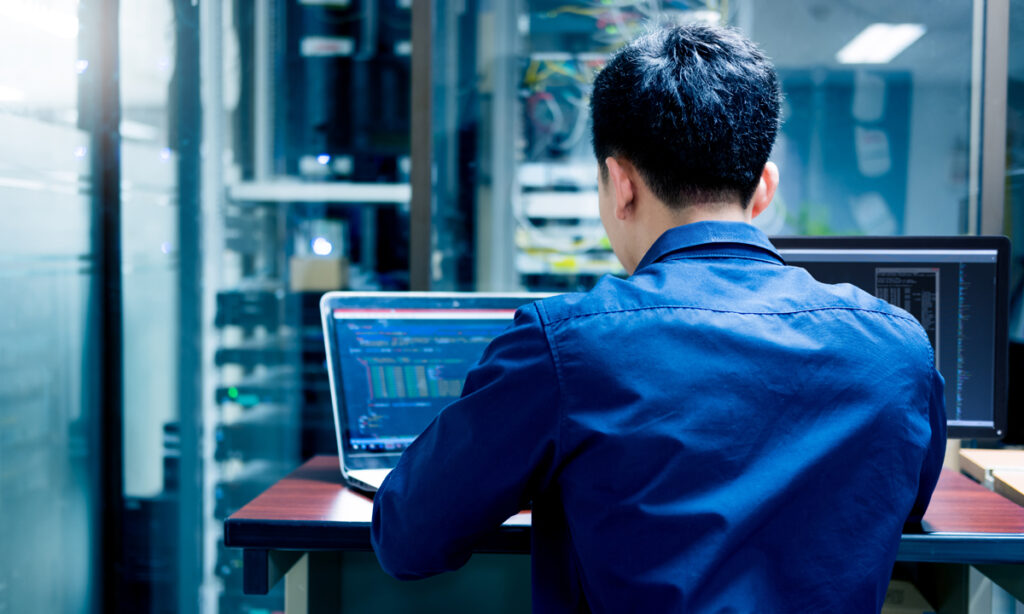 Achieving
Resilien
ce
w
ith Everbridge +
xMatters
Trustworthy and reputable services are essential when selecting a vendor to ensure both maximum cyber resilience and business continuity. xMatters does just this as a service reliability platform that helps DevOps, Site Reliability Engineers (SREs), and operations teams rapidly deliver products at scale by automating workflows and ensuring infrastructure and applications are always working.
The xMatters code-free workflow builder, adaptive approach to incident management, and real-time performance analytics all support a single goal: deliver customer happiness. Over 2.7 million users trust xMatters daily at successful startups and global giants including athenahealth, BMC Software, Box, Credit Suisse, Danske Bank, Experian, NVIDIA, ViaSat, and Vodafone.
xMatters has joined with Everbridge Critical Event Management to power a robust enterprise-wide platform to enable organizations to manage both digital threats alongside physical security. This combination enables the centralization of all necessary incident management information and tools into one "Fusion Center", where teams and stakeholders across all departments can access real-time information and assist in managing any type of critical event.
This merging accomplishes 4 key goals to enhance your cyber resilience, critical event response, and overall business operations:
Consolidate IT service desk, infrastructure operations, cybersecurity, and DevOps incident response offerings into one platform

Support your organ

ization at a

global

level

E

nablement of

"

Fusion Centers

"

to manage c

ritical events in a holistic manner

Provide

continuous innovat

ion

to

future-proof your

critical management infrastructure
Be Proactive About
Cyber Resili
e
nce
: Start the Discussion
It is time to ensure that safety and security technology are realized as priority boardroom topics, as they not only fulfill organizations' duty of care to employees but keep business operations running more efficiently. These discussions should be as insightful and quantifiable as all other commercial discussions where investments and benefits are relevant to boardroom members. Ultimately, safeguarding people, facilities, and assets while ensuring business continuity are everyday concerns for executives.
Be proactive and get the conversation started in your organization. Learn more about modern incident response and how your organization can take actionable steps toward cyber resilience. You can also watch this on-demand webinar: A Progressive CIO's View of Modern Incident Response led by Prashant Darisi, VP of Global Soutions at Everbridge.