Mass Notification with incident communications
Keep everyone informed before, during and after any critical event.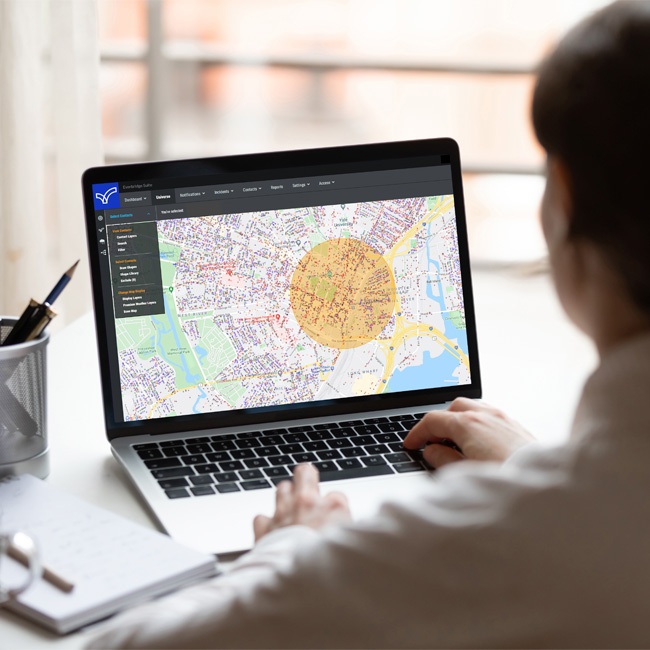 Everbridge is a trusted leader in Mass Notification
Critical events happen every day: severe weather, workplace violence, active shooters, terrorism, IT and power outages.
Benefits of Mass Notification
Reliable and scalable platform
Communicate and respond more quickly to disruptive events
Send consistent and error-free messages quickly
Automate and customize response activities to meet your needs
Integrate easily with common HR and BC Planning systems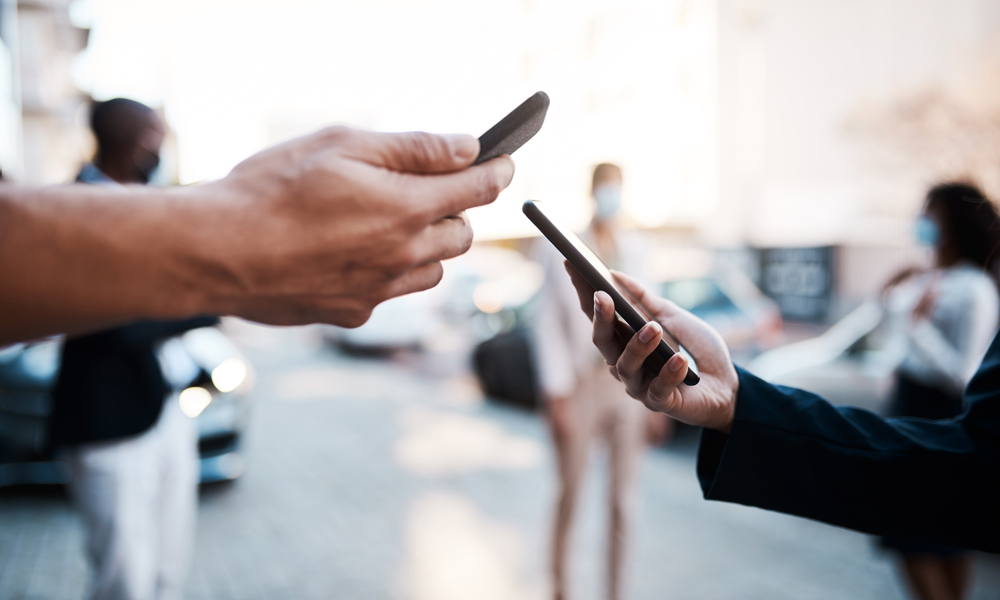 Reliable and secure
Market-leading innovation backed by security and reliability
Communicate quickly and reliably during emergencies with a platform trusted by millions in 200+ territories and countries. Secure access collaboration protects your data with 325+ security controls. Securely store your data in your country of preference.
Targeted broadcast
Reach the right people, with the right message, at the right time
Broadcast to virtually any communication device and channel, including audio, text, and mobile. Easily select your audience – individuals or groups – through lists or geo-targeting. Facilitate two-way communication so you know your people are safe.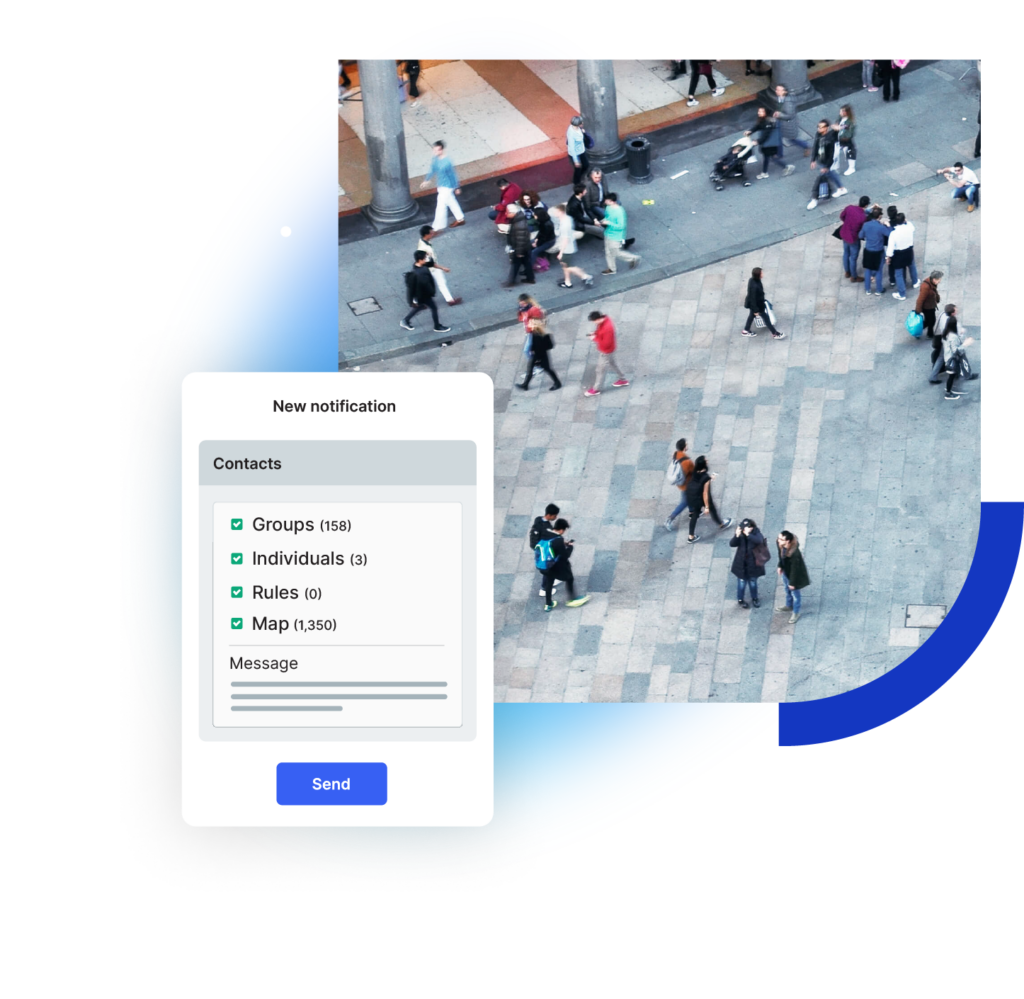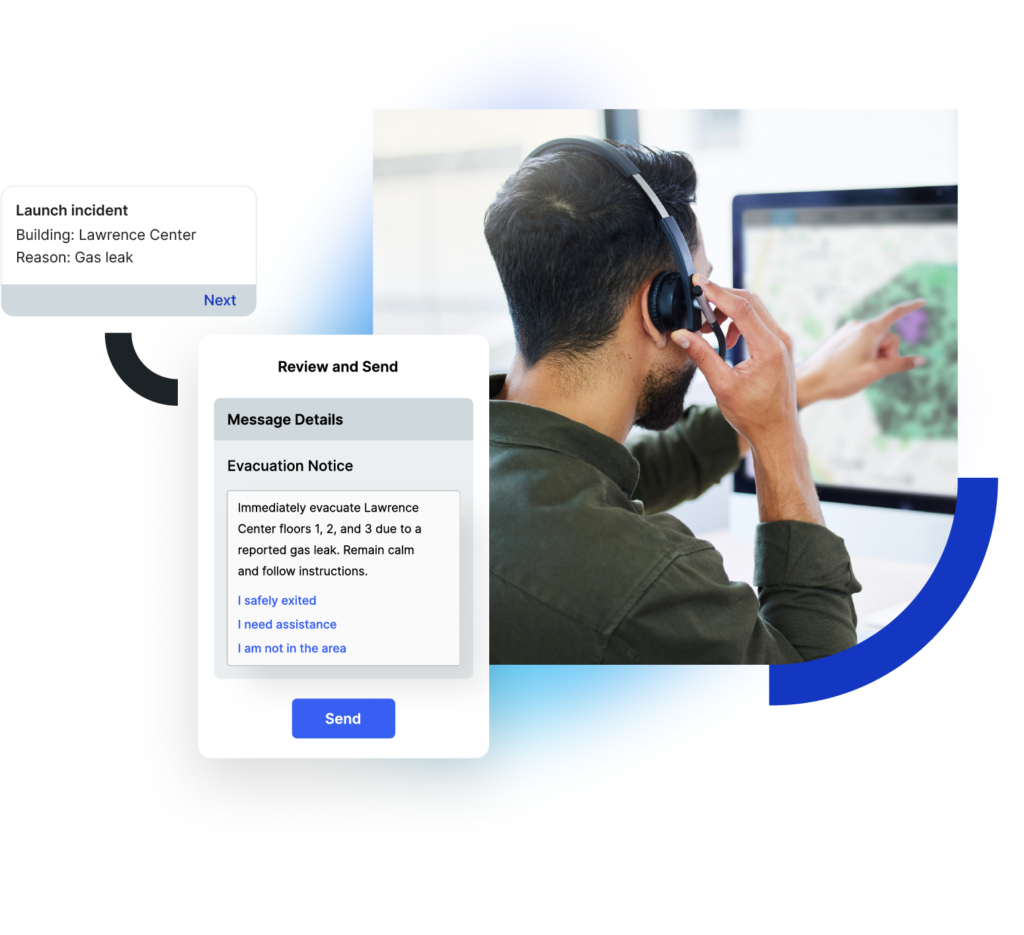 One platform
Manage everything in one simple, intuitive, and automated platform
Send your message in seconds and mobilize a coordinated response with just a few clicks. Integrate easily with your HR and BC Planning systems. Eliminate errors with preconfigured templates and guided workflows.
Mass Notification
Real-time emergency alerts
A Mass Notification System (MNS) broadcasts messages to inform employees and the public of an emergency. It sends real-time alerts and instructions to groups and individuals during critical events such as natural or human-induced disasters, pandemics, and terrorist attacks. Send multiple channel messages through SMS, email, desktop alerts, and/or voice.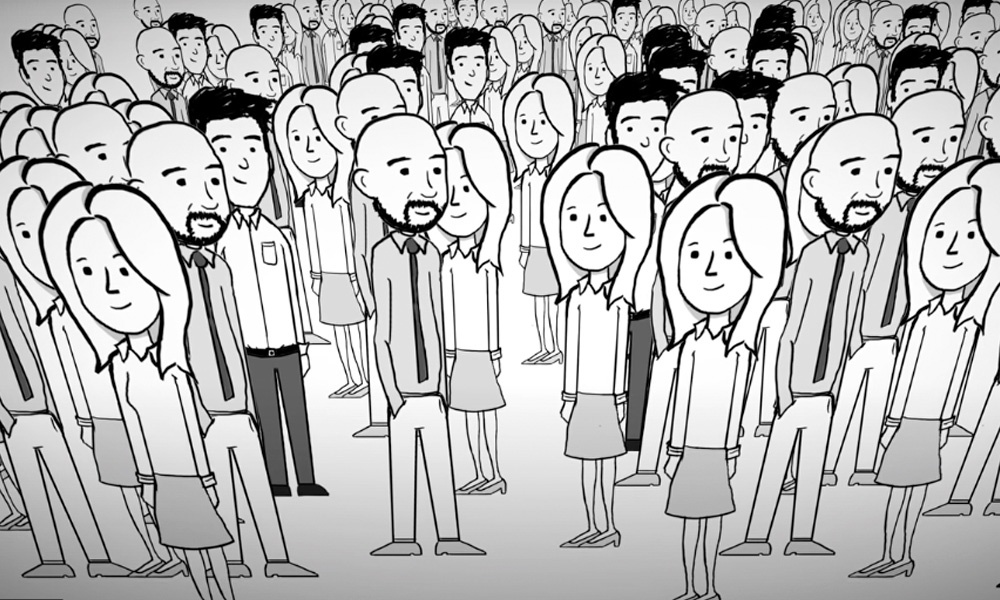 "Leveraging Everbridge, this team knows how to respond in a fire, weather emergency, electrical outage and violent intruder situation. Violent intruder events occur and can end quickly, so from a facility standpoint, our goal is to get employees out of the building."
"While we hope to never be in a situation in which we have to respond to an actual emergency at one of our nuclear plants, we have full confidence that if we do, Everbridge will function as designed and rapidly notify the state and local governments surrounding our sites."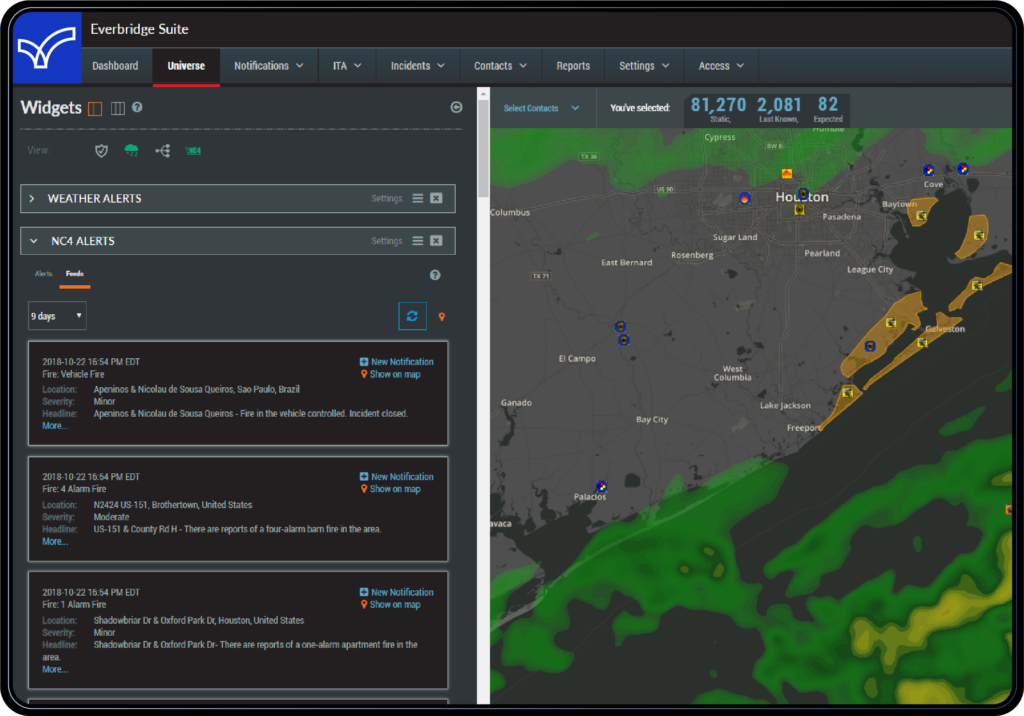 Geo-intelligent
Send alerts via 25+ contact paths
Text
Email
Desktop Alert
Mobile App notification
Voice call
Slack
Social
Digital signage
Simple, powerful & intuitive UI
Empowering users
Manage settings, limits, and defaults through a user-friendly admin
Import and organize contact data in a way that is meaningful to your organization
Define role-based access controls to manage user and contacts separately
Customize portals to allow contacts to update, and manage their accounts
Section 508 compliant accessibility guidelines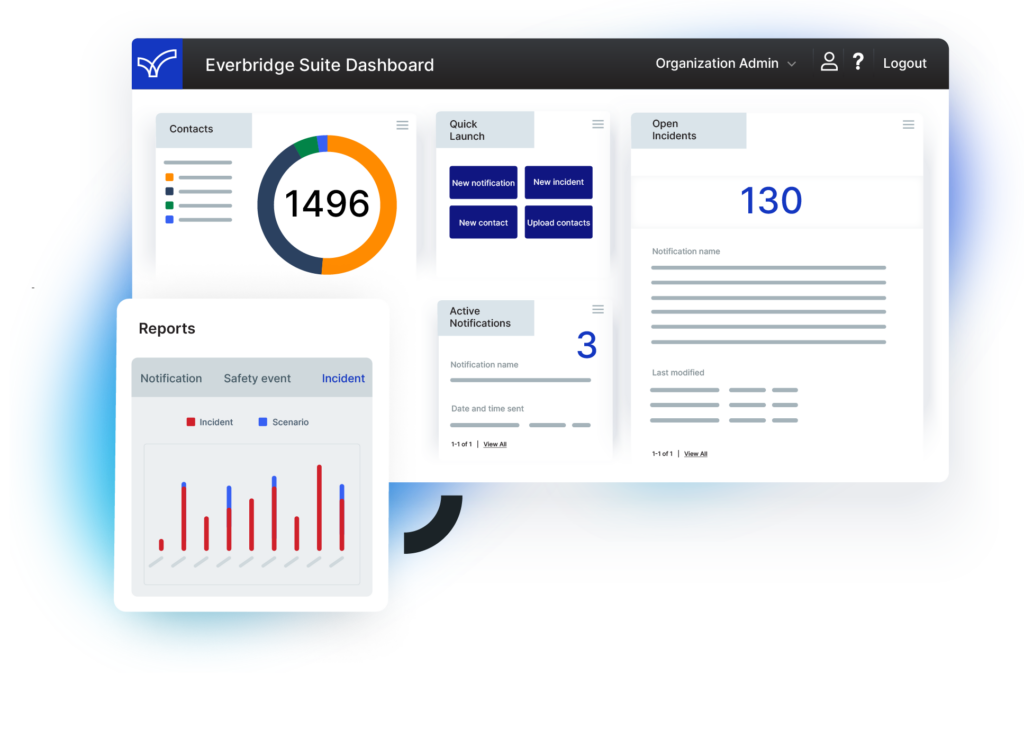 Reach of Mass Notification
160+
Worldwide patents
350+
Ecosystem integrations
600M
People
reached
5B
Messages
sent yearly
Worldwide 6,500 organizations rely on Everbridge. We keep people safe and organizations running.
The most experienced and innovative Mass Notification provider on the market, with a proven methodology for CEM notification supported by 20+ years of measurable results.
The power of Critical Event Management
Trusted
Reliable and scalable Critical Event Management platform that supports you anytime, anywhere globally.
Globally local
Personalize your reach to a global audience by broadcasting messages globally, in any language.
Secure
325+ security controls so you can securely store your data in your country of preference.
Ecosystem
The largest ecosystem of security and interoperability partners in the industry.
Audit ready
Preconfigured and custom dashboards monitor critical events in real-time and allow all activities to be audited and analyzed.
"Without Everbridge, our communications would not have been nearly as robust, nor effective. Our team was benefitted greatly by the Everbridge tool."
Industry solutions to inform and protect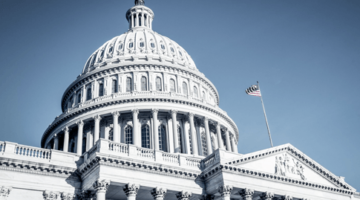 Government
With Mass Notification, government and Federal leaders can respond quickly, make better decisions and protect their people with the most trusted and proven emergency notification system combined with world-class situational intelligence.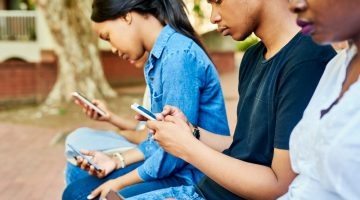 Education
Orchestrate a collaborative approach for incidents such as active shooter, bomb threats, and medical emergencies by engaging all appropriate district and campus first responders.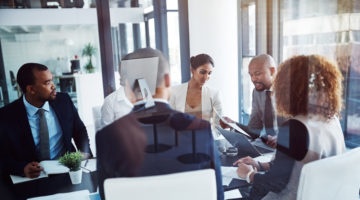 Business
Ensure the safety of today's workforce through enhanced situational awareness and the ability to locate all employees – no matter where they are – along with failsafe methods to communicate with them.
Mass Notification case studies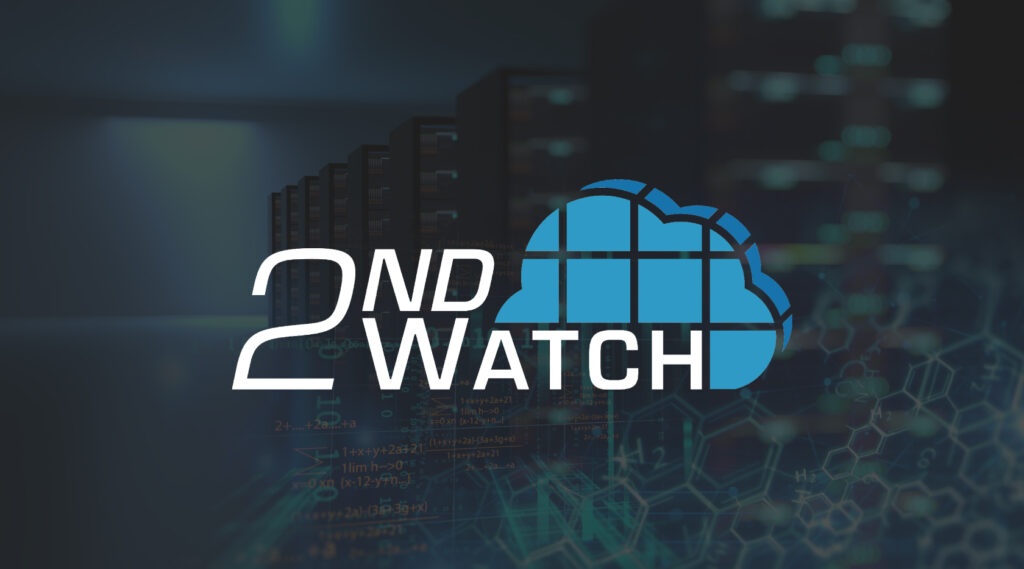 2nd Watch case study
Everbridge has significantly improved 2nd Watch's response time during business-critical outages. With one click of a button, the company can…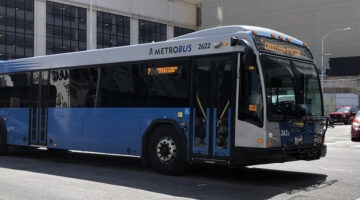 Capital Metro MetroAccess enhances safety by digitally transforming frontline feedback process
Learn how Capital Metro overcame operator feedback challenges by achieving near real-time communication. Overall, increasing satisfaction while reducing risk.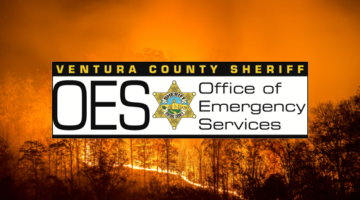 Ventura County wildfire response
The Ventura County Sheriff's Office of Emergency Services has a robust public alert and warning program. The county's VC Alert program…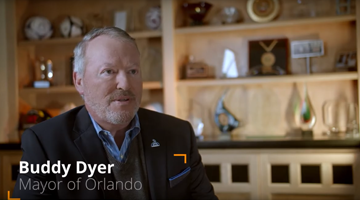 Customer perspective: City of Orlando, FL
Orlando Mayor Buddy Dyer explains how Everbridge helps keep city employees safe and informed in the event of high-risk incidents…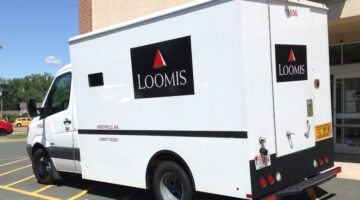 Loomis U.S.
After a significant vetting process of critical communications providers, Loomis made the decision to deploy Everbridge to support their business…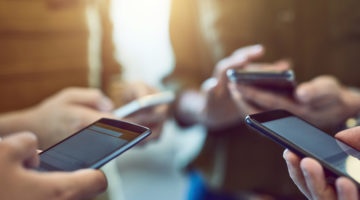 Data sheet:
Mass Notification
See how Mass Notification can help keep your organization and employees safe and productive.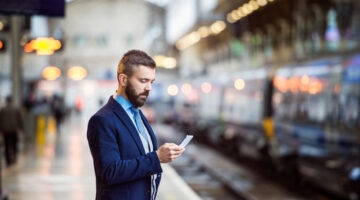 ROI for Mass Notification
Mass Notification Systems (MNS) improve ROI for businesses by communicating with stakeholders quickly in crisis and non-crisis scenarios. They are a vital part of a corporate communications strategy to reduce costs, improve revenue generation and processes.