Breakthrough innovation to help overcome today's public safety challenges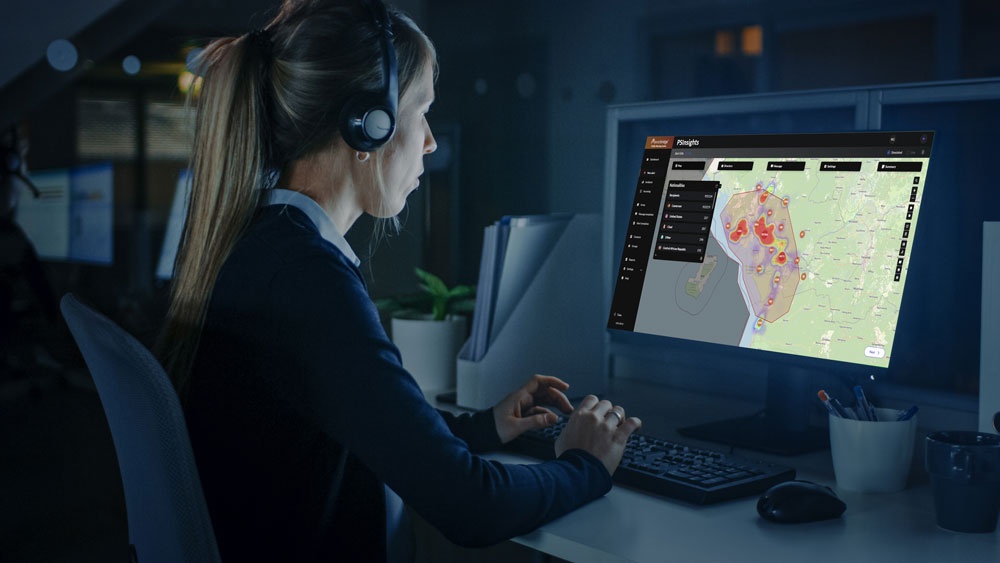 Vincent Geffray, Product Marketing
Over the past few years, there has been an increase in the frequency of natural disasters and epidemics. According to the EM-DAT Emergency Event Database, there were 432 natural hazard-related incidents in 2021, compared to an average of 357 annual catastrophes for the period 2001-2020. Furthermore, global disasters killed 10,492 people, impacted millions of others, and caused $252.1 billion in damages (https://reliefweb.int/report/world/2021-disasters-numbers). Asia suffered 40% of all disaster incidents and accounted for 49% of all deaths and 66% of all people affected.
It is difficult for public authorities to deal with unpredictable and often unpreventable disasters, such as tornados, flash floods, tsunamis, earthquakes, terrorist attacks, landslides, wildfires, or volcanic eruptions. and many countries have struggled to keep up with these changes. While there are many ways to alert people about imminent dangers, many public safety systems:
cannot reach everyone, everywhere, and every time
have limited capabilities and don't offer multi-channel alerting
are too old and not equipped to use the latest technologies like 5G or satellite communications.
Public warning technologies have been widely discussed, tested, and evaluated. Pros and cons have been documented to help public authorities make the best decision in selecting nationwide population alerting systems (more information on EENA's document on Public Warning Systems). In some regions of the world, directives and laws have also kicked in to provide the necessary guidelines (such as the 8 recommendations to get the most out of Public Warning Systems – EENA) and implementation timeframes while complying with existing privacy laws and regulations. In the European Union, for example, every member state has had to deploy a nationwide telephone-based public warning system. Today, the fastest method of communicating about an unpredictable catastrophe is cell broadcast, as it can reach millions of people in seconds with clear instructions, without app downloads, registrations, or mobile operator provider distinctions. Cell broadcast allows all mobile devices in an affected area to be instantly alerted by drawing an area on a map. Messages are then received simultaneously on each device within that area using radio dissemination.
This technology is very efficient but also restricted because it does not provide the required level of detail to help emergency services respond more quickly and efficiently. It is like operating in a "black box" because there's no easy way for public authorities to:
know how many people are impacted – are they residents, tourists, visitors, or foreigners?
know the nationality of the people in order to communicate in a language they understand
monitor the evacuation progress and crowd movements
So, what is new?
Introducing Everbridge PSInsightsTM, the latest innovation from the Everbridge labs that turns the lights on an incident's scene and provides real-time visibility so emergency services can create the most effective responses to keep people safe.
PSInsights offers the required level of detail to help emergency services communicate and respond rapidly and accurately.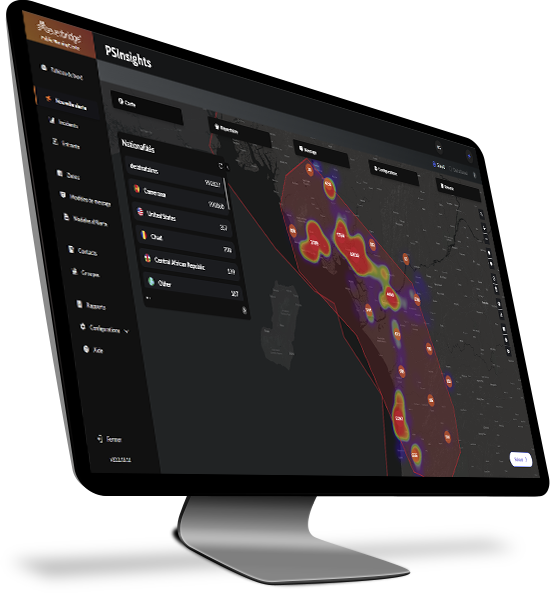 The solution sheds light on the black box in which public authorities operate so that they can now:
See how many people are impacted so they can prepare an adequate response
Understand who is affected
Visualize the exact location of the people at risk so they can send the proper instructions or evacuation orders
Distinguish the nationality of the people so they could communicate in their native languages
Pinpoint the relative position of the people to the scene of the incident so they could provide accurate and relevant information
Monitor the evacuation progress and crowd movement to ensure that no one is left behind.
The visual map interface can also complement existing cell-broadcast-based population alerting systems and integrate with many leading mass notification platforms, allowing Public Safety professionals to make the most of their investment in this life saving technology.
To learn more, visit https://www.everbridge.com/products/public-warning/