Blog
Developing a hospital emergency incident command system (HEICS)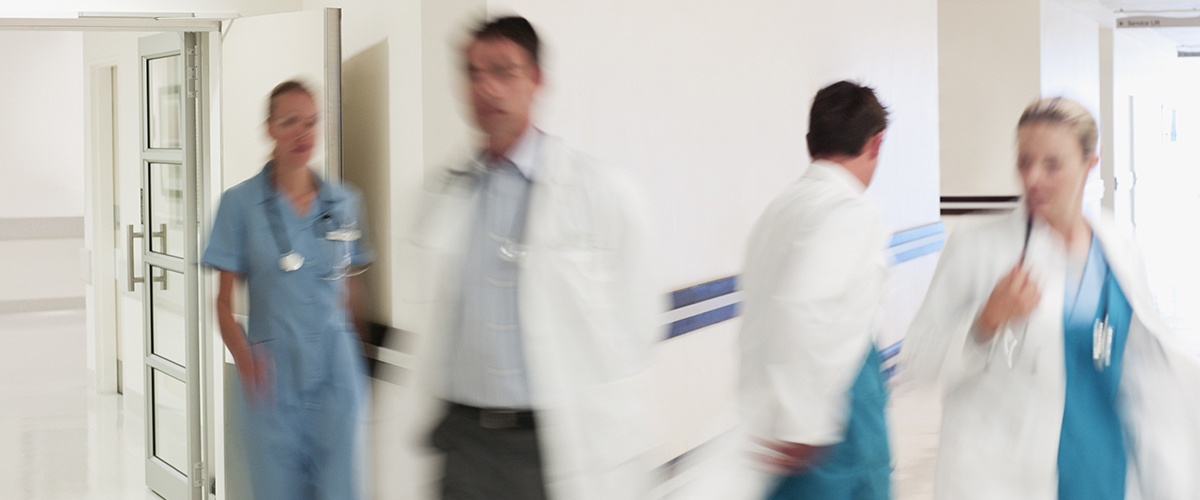 A hospital emergency incident command system (HEICS) is a team of people, trained to respond to an incident — anything from an epidemic threat to a mass casualty incident can trigger the activation of HICS. This is a general overview of the HEICS system and how you can adapt it to your facility.
What is HEICS?
HEICS was developed in the 1980s as a foundation response to emergency events in and around hospitals. From there, HICS (hospital incident command system) was developed by the California Emergency Medical Services Authority to include emergency and non-emergency situations. The HICS plan is used around the U.S. and internationally as a way to prepare for emergency and non-emergency situations. We recommend downloading the HICS guidebook.
Who Should be Part of HEICS?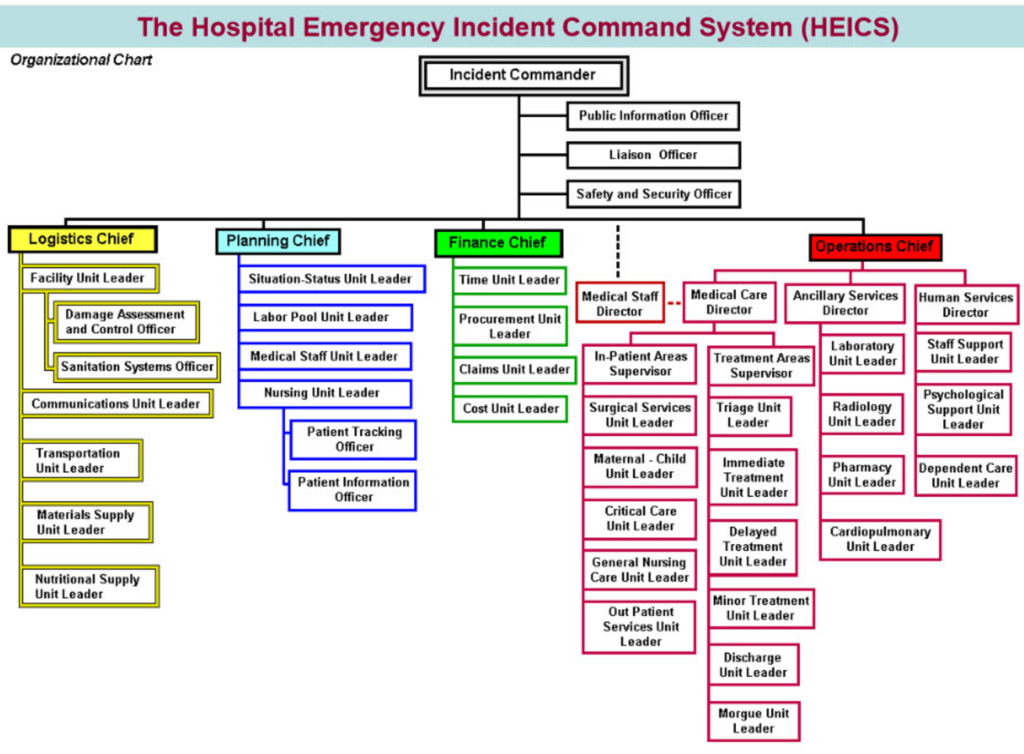 One of the most important decisions you'll make when you develop your HEICS team is who should be at the table. You'll need representatives from various departments in the hospital. Once an incident commander has been named — usually someone with formal emergency preparedness experience — you'll need to build out the rest of the team. People to consider are a public information officer, a liaison officer, a safety and security officer, logistics chief, planning chief, finance chief and an operations chief. You'll need to gauge how many people you need and what roles they will fulfill based on the size of the hospital and the type of services your facility provides. In a smaller hospital, one person might adopt more than one role. Below is a chart to give you an idea of possible team members, based on a large-sized hospital.
Image credit: PH2.1
Practice Drills
A big part of emergency preparedness are active and tabletop drills. Active drills are when you participate with your local community to a large-scale drill such as an active shooter situation, or a natural disaster like a hurricane or earthquake. Participants will act as if a real incident is occurring and walk through the steps with local community officials to prepare for a real event. A tabletop drill is when the key stakeholders sit down together and walk through the steps of the drill around a table, it's much smaller in scale, but no less important — tabletop drills can show flaws in planning and give participants the opportunity to revise documentation and execution. We recommend checking out our page on healthcare tabletop drills to get more information. After you have a drill, participants should do a review of the procedures to see if anything can be improved. While you need a complete set of documents to meet the CMS Emergency Preparedness Guidelines, you should think of your plan as a living document, which will regularly be revised and improved.