Five myths about smart buildings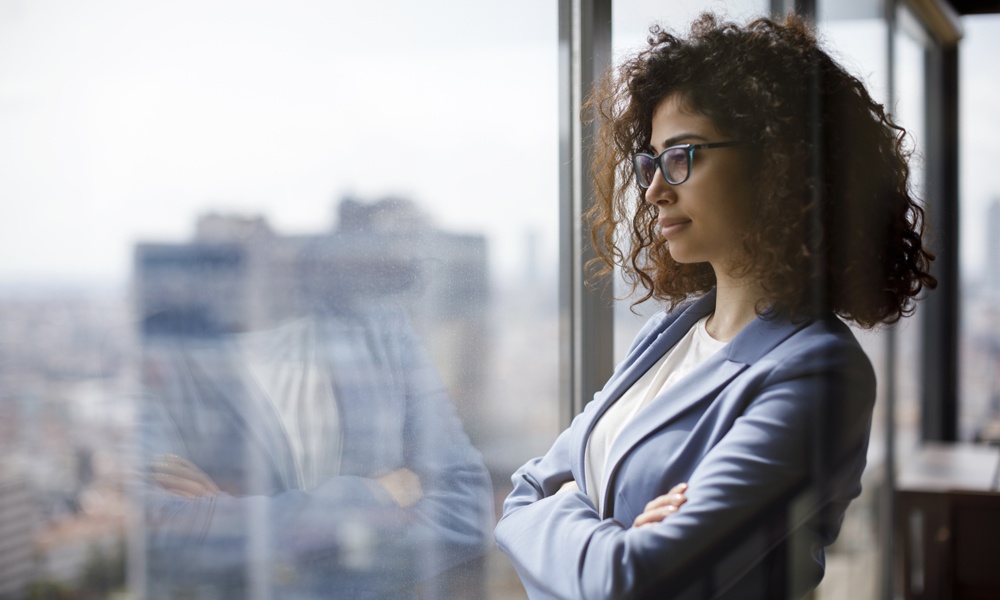 A smart building is any structure that uses automated processes to automatically control a building's operations, according to Phillip Tracy from RCR Wireless.
As technology has evolved, buildings have become smarter. Smart buildings using Critical Event Management (CEM) systems are even more technologically advanced. With integrated dashboards, smart buildings help building managers link multiple building systems and devices together, increasing the comfort, safety, and security of their occupants.
Smart buildings equipped with CEM systems can prevent unauthorized visitors from entering the space, expose and mitigate the impact of cyber-attacks, monitor and limit the impact of natural disasters, and cap capacity in building spaces. In addition, smart building technology can also increase the productivity, engagement, and well-being of employees.
Today, the smart building market is large and growing larger, withstanding the trend of hybrid work environments. According to the Smart Buildings from Fortune Insights, the global smart building market is projected to grow from $68 billion in 2021 to $265 billion in 2028. Despite the size and credibility of the market, myths about smart buildings still flourish. In this article, we'll explore five of the most common misconceptions about smart buildings and debunk them.
Myth One: Smart Buildings Only Reduce Energy Use
Despite modern smart buildings' advanced capabilities, most U.S. employees associate smart buildings with energy efficiency and environmental monitoring. This view is surprising given the history of smart buildings.
Smart buildings first came to fruition between 1975 and 1985, during the energy crisis. At this point in time, energy prices increased at historically high levels: increasing more than 8% per year on average. To reduce costs, building owners invested in automated processes to control heating, air conditioning, and ventilation. These smart buildings of their time reduced energy consumption and decreased costs, but their systems still worked in silos.
With the creation of the Worldwide Web in the 1990s, building systems went online and became more integrated, but the focus continued to be energy efficiency and cost reduction. In the 2000s, true smart buildings evolved with wireless connectivity, Internet of Things (IoT) devices, and advanced analytics: giving building owners remote control capabilities and valuable insights into their buildings' systems, almost in real-time.
Today, smart building capabilities go well beyond energy management and environmental monitoring. Some modern smart buildings include Critical Event Management (CEM) systems with advanced technological capabilities. With CEM, organizations can anticipate, detect, manage, and mitigate the impact of threats while providing building automation and control of the building's systems from a single pane of glass.
Smart or intelligent buildings are adaptable and resilient due to their advanced, user-friendly, and robust technology: improving employee experiences. Once employees understand smart building capabilities, 93% agreed smart buildings need to be more than energy efficient; those polled also believe buildings need to be more secure — keeping the people in them safe by leveraging smart building technology.
Learn more about how Critical Event Management solutions can not only decrease costs and reduce energy use but also increase the safety, security, and comfort of building occupants in this report from independent research firm, Verdantix.
Myth Two: Employees Don't Care about Smart Buildings
Many building owners believe employees don't care about smart buildings or smart cities. They may be right given employees' belief that smart buildings only reduce energy use. However, employees are very much concerned about safety. According to a 2021 survey, employees rated personal safety as one of their top requirements for the workplace.
Once employees learn about smart building safety capabilities, they have an overwhelmingly positive reaction. 89% of U.S. employees agreed that smart building technology can improve building safety and security, making them feel safer. 93% agreed that smart building technology can better respond to serious events like cyber and physical attacks.
Smart buildings also make employees feel better about their work. 92% of U.S. employees agreed that working in a smart building would make them feel better about their employer, and 81% would be more satisfied with their job.
Outside of work, smart buildings and smart cities make people feel more confident too. 90% of those polled said they would be more likely to enjoy leisure activities like concerts, sporting events, and shopping malls in smart buildings. 88% said they'd be more likely to travel if they knew the airport was a smart building.
Smart buildings are an important reassurance for employees anxious about returning to work during the COVID-19 pandemic. 89% of U.S. employees agreed that they would feel better returning to work if their employer was located in a smart building that monitored the environment in the building and capped capacity to prevent overcrowding.
So how can buildings deliver what employees want? By adding CEM technology to smart buildings, building owners can tie multiple legacy systems together: providing managers with a single integrated view of internal and external threats. They can also improve the building's cost efficiency while providing a safe, secure, and comfortable environment for the building's occupants.
Employers are paying attention, especially as they struggle to attract or hold on to talent during 2021's Great Resignation. In a 2021 global survey by independent research firm Verdantix, 50% of firms said they were planning on investing in software solutions that support a better employee workplace experience in the next two years.
Providing an environment where people feel safe is crucial to the success of any organization. Smart buildings with CEM systems can provide the secure, comfortable experience that employees want, and employers need to attract them.
Learn more about how Critical Event Management solutions can improve employee experience in this report from independent research firm, Verdantix.
Myth Three: Hackers Love Smart Buildings
There is an element of truth to this myth as smart buildings are full of technology hackers like to take advantage of. But not all smart buildings and smart building technology are vulnerable to hackers. In fact, buildings that incorporate CEM systems into their cyber-security defenses are much less vulnerable to cyber-attacks.
Over the last ten years, businesses have experienced increased disruptions, particularly from severe weather, civil unrest, physical threats, and pandemics. However, the greatest increase in disruption is cyber-attacks – and the threat level continues to increase.
According to Forbes, cyber-attacks on companies, governments, and individuals broke all records in 2020. And, in a September 22nd, 2021 statement before Congress, the FBI warned about increases in almost every kind of threat, from cyber-attacks to domestic terrorism to international threats.
Shifting to remote work because of COVID-19 has played a part in this rise, but another significant factor has been the accelerated adoption of wireless Internet of Things (IoT) solutions in the workplace. These solutions have brought many benefits to facility managers, owners, and occupants, ranging from enhanced building automation, safety, and security. However, if not properly protected, IoT devices can be hacked and used as a gateway into more critical systems.
Just because a building uses smart devices doesn't mean it's smart. Adding multiple smart devices without securing them is the exact opposite of what a smart building should do, though it is not uncommon.
For example, a building with thousands of sensors managed according to comprehensive cyber security protocols is less vulnerable to hackers than a building with only a handful of unsecured sensors. Smart buildings with CEM achieve a higher level of integration and communication, helping them ensure resilience against cyber-attacks and other threats at a higher level. With a CEM system, smart buildings can quickly identify threats, protect their employees and assets, take immediate control of their systems, mitigate damage, and return to full operational capacity.
Companies that recognize the growing threat level are investing in protecting their people and assets. According to Ms. Trinquet, "Verdantix just interviewed nearly 300 organizations globally and we heard that enhancing cybersecurity risk management was a high priority. And so really the big key takeaway for companies is the need to have a holistic view into building security across both physical and cyber risks in one lens to really ensure business continuity."
The number of cyber threats is undoubtedly on the rise, and hackers are finding ways to exploit new vulnerabilities every day. Buildings with multiple smart devices may be vulnerable, but smart buildings with CEM can help keep physical and digital assets secure and people safe.
Learn more about how Critical Event Management solutions can create safer, more resilient buildings in this report from independent research firm, Verdantix.
Myth Four: Smart Buildings are Just Larger Smart Homes
With the introduction of wireless connectivity, companies like Apple, Google, and Amazon, have launched sophisticated consumer platforms allowing homeowners to upgrade to a smart home by adding IoT devices. But is smart home technology the same as smart building technology?
In a smart home, homeowners use technology to control heat, light, and air conditioning while increasing energy efficiency. Advancements in smart home technology include security features like cameras, alarms, audio/video capabilities, and the ability to control physical features like window shutters and blinds.
As useful as these home devices are, smart building technology does much more. A smart building with CEM uses hundreds (if not thousands) of wireless devices from different vendors that hyper-connect and cooperate under a single platform.
Where a smart home may have a 'smart lock' or a 'smart doorbell' with one intercom, smart buildings are likely to have multiple physical access control systems, each with an intercom system, all integrated into a central building access control point.
While the technologies used in smart homes and smart buildings may be different, all systems used require integration for optimum performance. Smart buildings, particularly those with a Critical Event Management system, give building managers a common platform to monitor internal environments: creating a healthy space for their occupants by preventing or responding to cyber and physical attacks, reducing long-term building operating costs, and allowing tenants to interact with systems to get hyper-local information about their building.
With such vibrant features, occupants and employees appreciate the benefits of smart buildings. After learning more about intelligent building features and technology, 87% of U.S. employees surveyed said that it was important to work in a smart building.
Smart buildings and smart homes both have features that improve the comfort of their occupants. Smart buildings with CEM go far beyond those features to provide their occupants with a safe, secure, comfortable, and engaging place in which to work.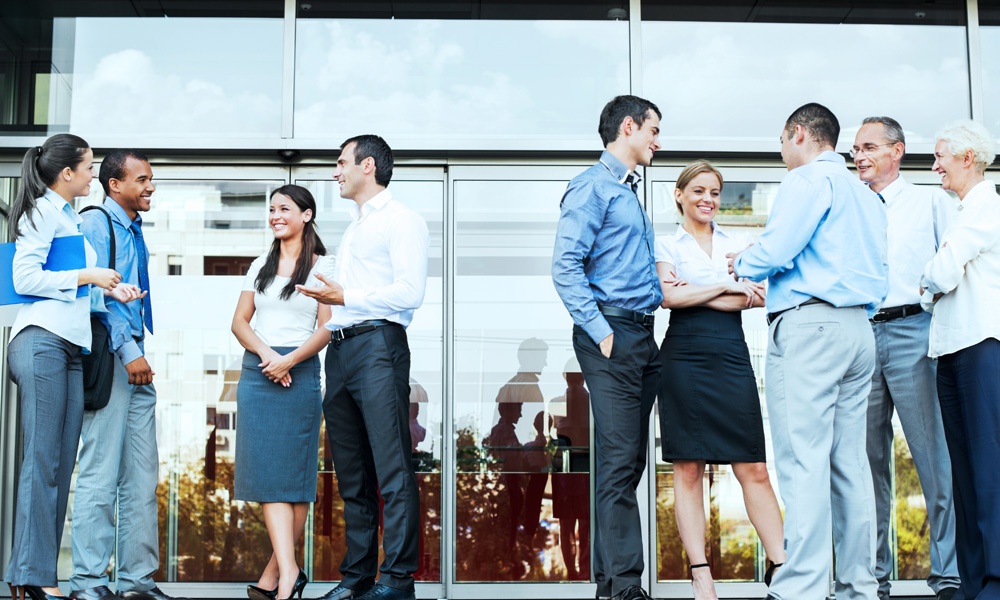 Myth Five: Old Buildings Can't be Smart Buildings
Today's modern smart buildings, particularly those with Critical Event Management, use advanced technology to create a safe and comfortable environment for companies and their employees. Before wireless networks became available, it was generally too expensive to upgrade an older building to a smart building. Older smart devices needed to be physically connected, which was costly and time-consuming.
But now, using wireless IoT solutions, historic buildings can be upgraded to smart buildings. And, because older buildings tend to be far less integrated and automated, installing smart building technology can substantially reduce short-term operating costs. In the long-term, upgrading an older building will reduce maintenance costs, improve occupant safety and security, and increase employee satisfaction.
By introducing a CEM platform that works in addition to individual smart building technology, managers can extend the useful life of existing systems. CEM can also help older buildings upgrade to digital by connecting existing devices, sensors, and systems to the cloud wirelessly.
According to Joy Trinquet from independent research firm Verdantix, "Firms with a lot of legacy systems can opt to implement smart add-ons such as IoT sensors or controllers on top of these legacy solutions which would enable these firms to bring these legacy systems onto an IoT platform and therefore extend their life cycle."
Advanced CEM systems may include benefits such as:
Single pane of glass views that integrate building safety and security systems together into one unified control system
Software applications that allow managers to analyze and enhance legacy systems
Remote monitoring and control capabilities for building systems
Tools to manage risks across physical and digital environments
Automated workflows and communication during critical events
With new IoT technology, building owners can cost-effectively upgrade older buildings to be more efficient, secure, and comfortable for their occupants without the financial and environmental cost of tearing them down.
Learn more about how Internet of Things devices can help older buildings to upgrade to smart buildings in this report from independent research firm, Verdantix.
Smart buildings have a long history of improving energy efficiency while reducing operating costs. However, smart buildings with a Critical Event Management system can do even more than their predecessors. With CEM, smart buildings can help organizations anticipate, detect, manage, and mitigate the impact of potentially devastating events, keeping people and assets safe, and companies operating effectively.
Learn more about how Critical Event Management solutions can create safe and resilient buildings and improve employee experience in this report from independent research firm, Verdantix.