Blog
Is your organization prepared for an active shooter event?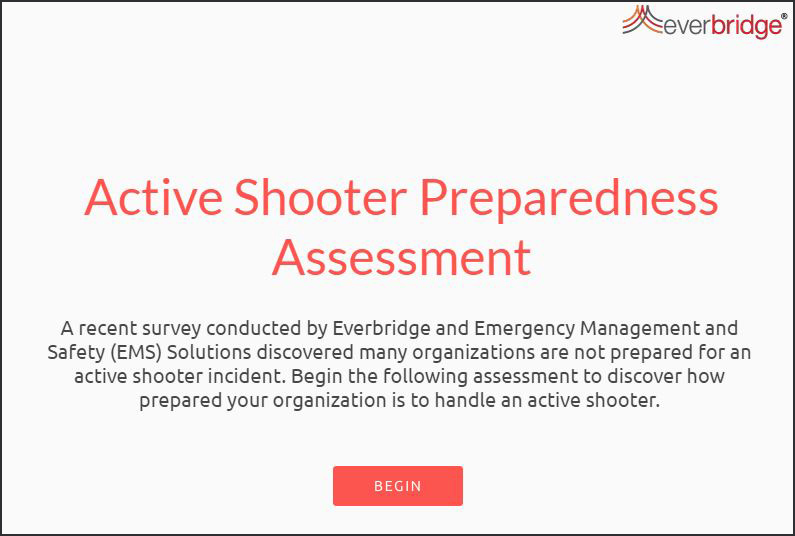 Workplace violence comes in many shapes and sizes. Unfortunately, one of the deadliest types is becoming more common each year. Between 2014 and 2015, according to the FBI, the United States experienced nearly six times as many active shooter events as during the period between 2000 and 2001. That said, it is now more important than ever that your organization puts in the prep work to ensure minimal impact on your employees should an active shooter come to your workplace. To help, we recently completed an Active Shooter Preparedness Assessment, which can give your organization an idea of what needs to be completed to be ready for an active shooter event. In this assessment, you'll be graded on three categories:
Mitigation
Readiness
Technology
Upon competition of the assessment, you'll receive a score for each category along with an overall score and some recommendations. We will also point you to some useful resources that can help you better prepare for an active shooter incident. To learn how Everbridge can help your organization in active shooter scenario, contact us, or request a demo!