ISO 31030: Evolving Expectations of Travel Risk Management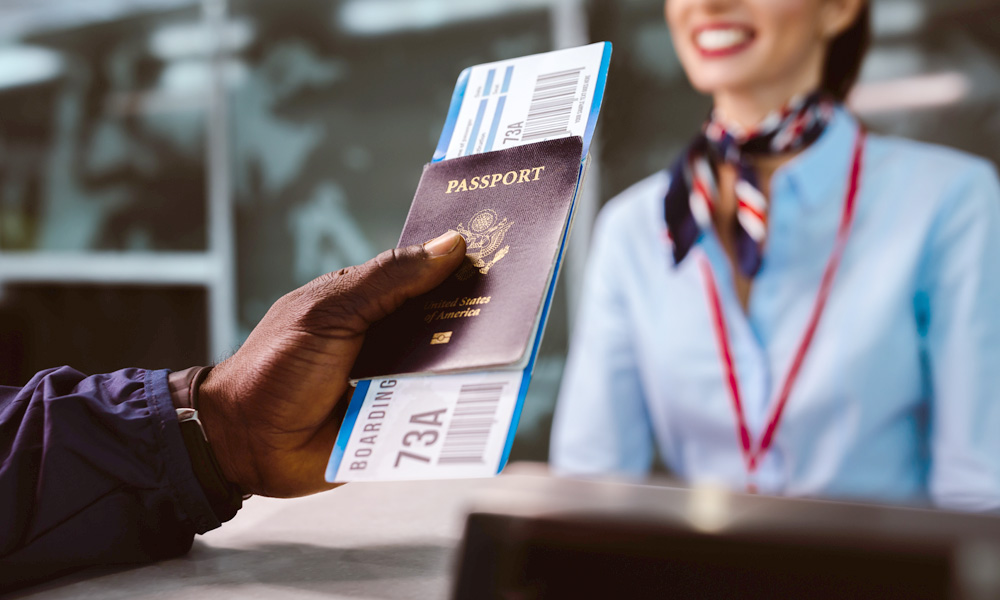 Organizations have had no choice but to continually adapt over the last few years, especially when it comes to protecting their traveling employees. In simpler times, organizations worried about missing or outdated passports, a rare airline food poisoning incident, weather delays, and turbulence. Today, increased canceled flights, thinning airline staff, closed borders, vaccine testing, and potential quarantining have stressed organizations looking to protect traveling employees. Everbridge has been helping organizations protect their employees for more than 20 years. As thought leaders in travel risk management (TRM) and experts in travel risk management solutions, a burning question remains: How can organizations best serve and protect their employees in an increasingly unpredictable world? While each company is unique, starting with a universal approach to travel risk management is essential.
What is ISO 31030?
The International Organization for Standardization (ISO) is a worldwide federation of national standards bodies and works to carry out the standardization of numerous subjects across international organizations, governmental, and non-governmental bodies. With the world of travel risk management (TRM) drastically changing in recent years and business travelers facing increased threats, the ISO has released document ISO 31030:2021 (en) Travel risk management – Guidance for organizations.
ISO 31030 was derived from the ISO 31000 risk management standard and designed to provide organizations with the guidance needed to manage and participate in organizational travel. Before ISO 31030's inception, there were no universal guidelines for travel risk management (TRM). Organizations had to use their best judgment when implementing travel safety policy and procedures, creating gaps in broader people risk management efforts.
According to the ISO standard, for organizations to effectively create a travel risk management strategy, they must be capable of anticipating and assessing threat potential, while simultaneously developing treatments and employee communications for the identified risks. ISO 31030 covers all aspects of corporate travel and is written so that it may be applied to a range of organizational contexts, travel requirements, and risk appetites by providing guidance to those looking to create or improve their TRM strategy while ensuring traveling employee safety
The standardization of TRM by the ISO applies to any organization, irrespective of sector or size, and includes guidance for all levels of corporate travel, including:
Authorization planning
Policy
Traveler assessment
Transportation
Destination
Accommodation
And more
By applying this new standard, businesses and their traveling employees can begin to experience several benefits.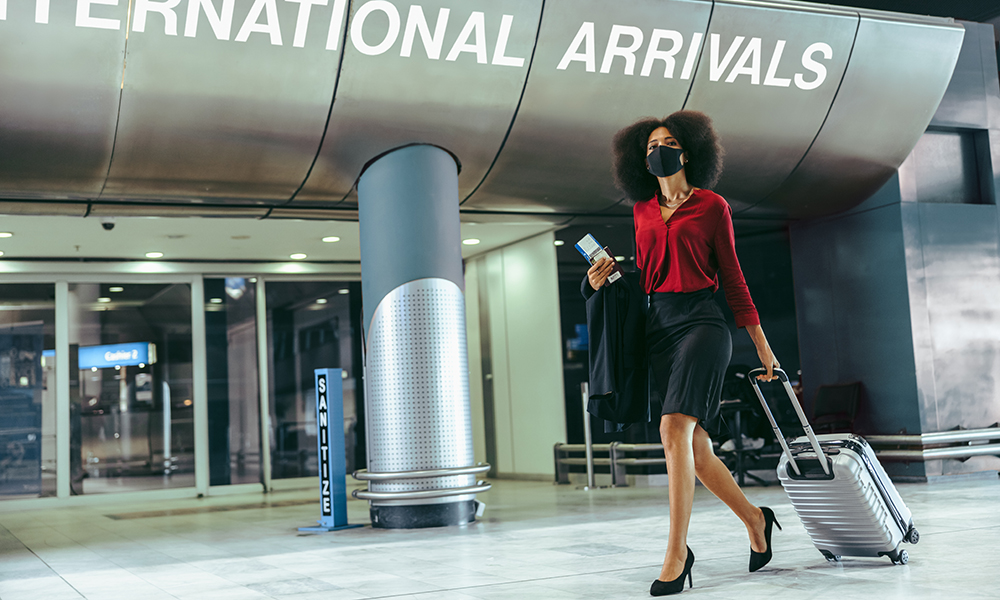 Benefits of ISO 31030 for Organizations
Duty of care is an organization's responsibility to protect employee health, safety, and well-being during official business at the workplace or off-site. And as employees travel across the globe, organizations must meet their duty of care obligations across multiple jurisdictions and consider the additional risk that comes with traveling employees. Failure to accurately assess these risks can result in legal action against the corporation.
By standardizing travel risk management for organizations, the ISO helps create and promote a culture where travel-related risk is formally acknowledged, resourced adequately, and managed effectively. Incorporating ISO 31030 standards benefits your organization's broader people risk management strategy by:
Protecting personnel, data, intellectual property, and assets.
Reducing legal and financial exposure.
Enabling business in high-risk locations.
Enhancing the organization's reputation and credibility, leading to a positive effect on competitiveness, staff turnover, and talent acquisition.
Improving worker confidence in travel-related health, safety, and security arrangements.
Contributing to business continuity capability and organizational resilience.
Demonstrating the organization's ability to control its travel-related risk effectively and efficiently, possibly lowering insurance premiums.
Assuring business partners, with banks and investors possibly becoming more likely to finance business.
Enabling the organization to meet customer expectations in terms of the security and stability of their supply chain.
Increasing general productivity.
Contributing to meeting the sustainable development goals by strengthening the social dimension of sustainability.
Even with these benefits, redefining travel risk management policies can be a challenge. Thankfully, some things can help make ISO 31030 compliance and business traveler security more manageable when applied to a broader people risk management strategy.
Redefining Your Travel Risk Management Policies in Accordance with ISO 31030
When it comes to traveling employees, fulfilling duty of care responsibilities has the potential to incorporate the entire organization. However, decisions about the administration of travel risk policy may be relegated to a select few functional leaders. To ensure effective travel risk management, organizations can distribute ownership of TRM functions across the organization.
For example, travel managers should customize travel parameters within their system to align with their corporate travel policies, like destination and country risk ratings. If an itinerary adjustment falls outside the specified parameters, the TRM system should be configured to send alerts to the traveler, travel manager, and regional manager responsible for business traveler safety.
Everbridge Helps Companies Manage Travel Risks and Adhere to ISO 31030
To summarize, with expanding duty of care responsibilities and risks to business travelers on the rise, companies must find new ways to alleviate business travel anxieties while keeping traveling employees safe. By adopting and integrating the standardized TRM guidance provided by the ISO into your organization, establishing clear expectations and ownership of different TRM functions, and applying a full spectrum of traveler protection through the application of TRM technology, your organization can reap several benefits like increased employee safety and security as well as improved overall compliance with changing travel regulations.
Everbridge strives to improve risk visibility and situational awareness with real-time incident alerts, updates, and global security information: helping protect and prepare employees for safer travel.
By combining global risk intelligence with employee location data and multi-modal communications, Everbridge helps protect traveling employees while empowering a stronger duty of care, keeping business travelers safe wherever they go under new ISO 31030 standards.
If you would like to learn how Everbridge can help your organization meet evolving expectations of travel risk management under ISO 31030, download "Successful Travel Risk Management: Protect your People and Achieve Organizational Resilience" or watch this On-Demand webinar, "People Risk Management and the Journey to Agile Operational Resilience."