A Guide to 9-1-1 Compliance
Kari's Law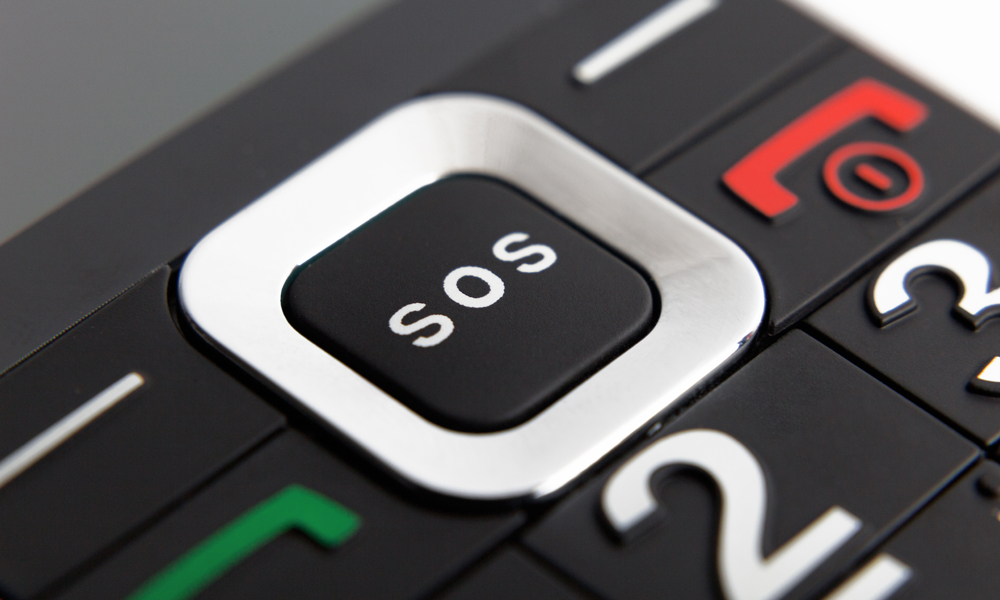 Under Kari's Law, any calling device within a U.S. organization must be able to directly dial 9-1-1, without a prefix. All devices that can dial a phone number must have these capabilities.
Kari's Law and 9-1-1 Caller Protection
Under Kari's Law, any calling device within your U.S. organization must be able to directly dial 9-1-1, without a prefix. All devices that can dial a phone number must have these capabilities.
Failure to comply with this 2020 law could result in penalties from the United States Federal Communications Commission (FCC). Luckily, it's not difficult to reach 100% compliance with the right guidance and technology. This article will show you how to get up to speed quickly.
What is Kari's Law?
Kari's Law is a federal regulation in the United States requiring all modern multi-line telephone systems (MLTS) purchased, installed, or significantly upgraded after February 16, 2020, to reach emergency dispatchers upon dialing 9-1-1, without dialing a prefix. In addition, internal administrators and on-site security must receive notification of the call detailing the caller's exact location. Every year, over 240 million 9-1-1 calls take place in the United States. Businesses need to understand how technological shortcomings can cost critical response time as callers struggle to connect to the emergency services or if the emergency service has difficulty pinpointing their location. In some cases, the caller cannot reach outside help at all.
As an employer, it is not only your duty of care but a legal responsibility to help protect anyone using your phone system. When an emergency call takes place from within your network, and the caller cannot connect to 9-1-1, or if dispatchers cannot pinpoint the caller's location, you could be liable in the event of an unfavorable outcome due to a delayed response. New legislation has introduced penalties for any business or organization that does not comply. However, it is not too late to become compliant and fulfill your duty of care to your employees, customers, or anyone else who may place a 9-1-1 call within your network.
History of Kari's Law
Kari's Law stemmed from a tragedy, but the legislation which resulted from it could save countless lives in the future. In 2013, Kari Hunt Dunn was the victim of a crime in Texas. In an effort to help, Kari's daughter attempted to call 9-1-1 four times. Unfortunately, she did not realize that the hotel's phone system required guests to dial "9" before making an outbound call. Kari ultimately did not get the help she needed in time, which might have been able to save her life.
Kari's father, Hank Hunt, turned his grief into action, and made it his mission to ensure no one would experience the struggle Kari's daughter faced that day. Mr. Hunt succeeded in leading a nationwide movement that resulted in Kari's Law passing in Congress unanimously. Since then, companies have mobilized to comply with the law and facilitate better emergency response in critical situations.
What Businesses are Required to Comply with Kari's Law?
Every enterprise with a multi-line telephone (MLTS) system purchased, installed or significantly upgraded after February 16, 2020, is required to comply with the FCC Rules pertaining to Kari's Law. These systems are typically found in office buildings, school campuses, and hotels. They usually require callers to dial a prefix, such as "9," when making an external call.
Kari's Law applies universally, without exceptions, to any organization with an MLTS, including municipal, state, and federal government agencies, universities, hospitals, and businesses of all sizes. Any "person engaged in the business of manufacturing, importing, selling or leasing" an MLTS should be aware of Kari's Law and ensure their technology is compliant.
If you manage your organization's telecommunications systems, you need to understand E911 compliance requirements under these new rules.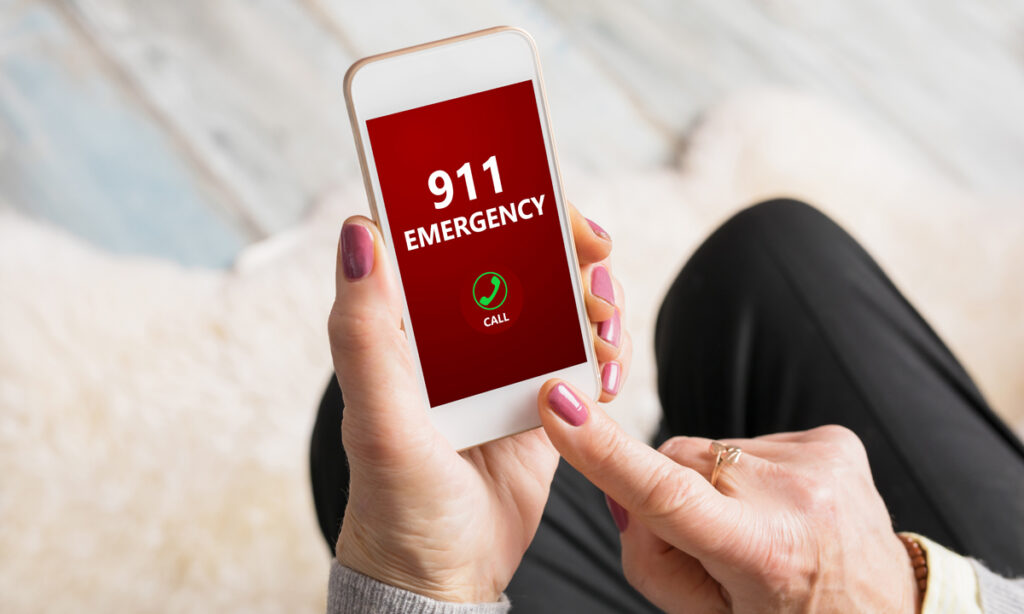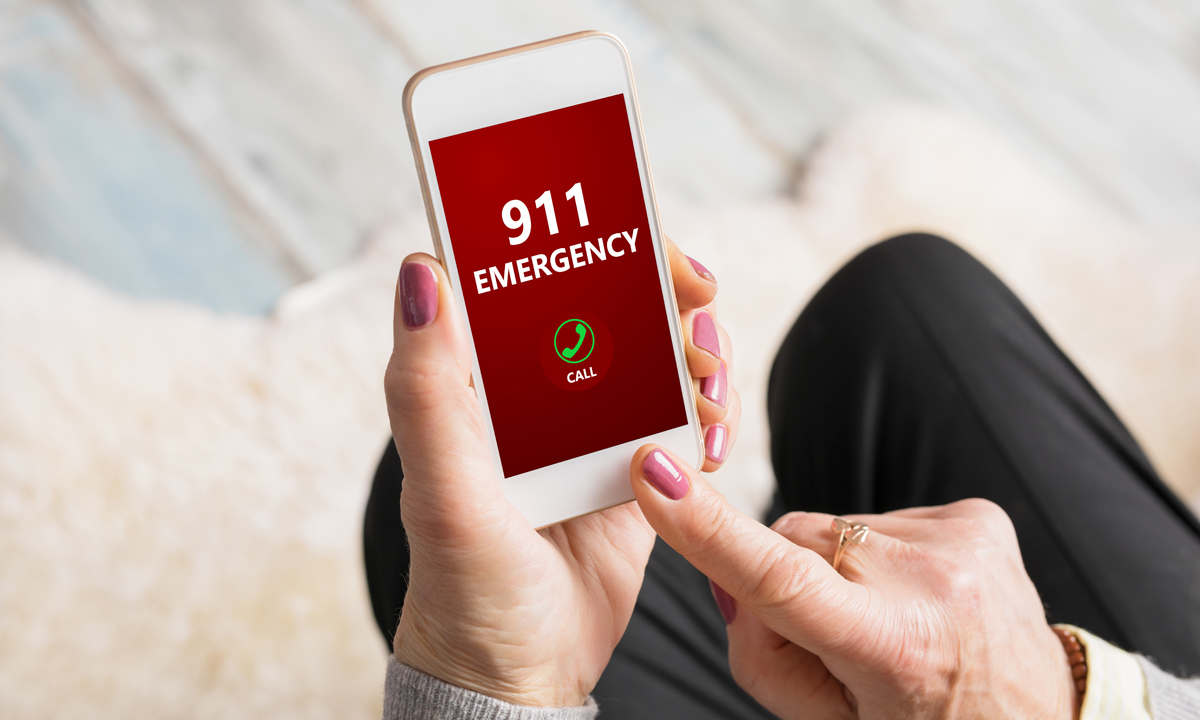 When did Kari's Law go into Effect?
The statute officially went into effect on January 6, 2020, with a compliance date of February 16, 2020, for all 50 states.
Due to a lack of public awareness, this statute took years to enact. Originally, it became a Texas state law on May 15, 2015. Then, in early 2018, Kari's Law became a U.S. federal law when it was passed by Congress and signed by the President. Businesses were given two years to prepare before the new regulations took effect.
However, many organizations are still unaware of their responsibilities under Kari's Law and the penalties for non-compliance.
What are the Penalties for Non-Compliance with Kari's Law?
Any business found in non-compliance with the mandates set by Kari's Law could face a fine of up to $10,000 plus $500/day for the period of non-compliance.
In addition to other penalties and fines set by the FCC, your organization could be exposed to civil litigation based on failure to protect individuals using your phone systems. Furthermore, increasing numbers of organizations are outlining duty of care responsibilities to employees. Complying with Kari's Law demonstrates your business is following best practices around access to emergency services during a critical event.
"In particular, these rules will make it easier for Americans in hotels, office buildings, and campuses to dial 911 and reach the help that they need in an emergency. And they will make it more likely than when such a 911 call is placed, an on-site notification is provided so that an employee can help speed response times when emergency personnel arrives."
On August 1, 2019, Ajit Pai, Chairman of the FCC
Kari's Law and the FCC
Any time Congress enacts a law related to telecommunications, the Federal Communications Commission (FCC) is responsible for developing specific rules to implement and enforce the law.
The FCC closely monitors complaints about alleged violations of these 9-1-1 rules by Kari's Law. Enforcement is expected to ramp up, as more time passes from the February 2020 compliance deadline.
Under the FCC statute and the Commission's rules, MLTS manufacturers and vendors are legally accountable to pre-configure these systems to support direct dialing of 9-1-1—that is, to enable the user to dial 911 without having to dial any prefix or access code, such as the number "9." In addition, MLTS installers, managers, and operators are also accountable to ensure that these systems support 9-1-1 direct dialing.
For more information on the FCC's interpretation of the law, enforcement, and your responsibilities as an organization, review the FCC Report and Order.
How to be Compliant with Kari's Law
To be compliant with Kari's Law, organizations must fulfill two requirements: one, enabling direct dialing to 9-1-1 without the need to dial a prefix to reach an outline line; two, automatically sending a notification to security or administrative personnel that provides pertinent information about the caller (such as the number they dialed 9-1-1 from and their exact location).
Compliance with Kari's Law does not need to be difficult. However, the numerous rules, which vary by state and the type of establishment, can be difficult for organizations to navigate.
People often ask questions like:
Do we need an E911 solution across our entire company or just for locations in certain states?
Are small businesses required to implement E911?
The FCC's Report and Order was released in August of 2019 to establish minimum E911 requirements for ALL enterprise spaces. So, if you are wondering if Kari's Law affects you or your customers, the answer is "yes". No matter what US states your company operates out of, you will need to comply with Kari's Law. No matter the size or type of organization, you will need to comply with Kari's Law.
The best way to make sure you have your bases covered is to partner with a company like Everbridge, who understands the intricacies of E911 legislation and technology.
The Two Requirements of Kari's Law: Direct Dialing and Notification
Direct Dialing Requirements
Accessibility to 9-1-1 services translates into the "Direct Dialing" component of Kari's Law. Direct Dialing simply means that your enterprise communications system must enable direct dial to 9-1-1 without the addition of a prefix. If someone picks up the phone and dials 9-1-1, they must be connected to an emergency dispatcher, regardless of if the device is a traditional phone or VoIP system such as Cisco Webex or Microsoft Teams.
Here's a simple rule to follow: If you can dial for pizza from your device, then you must be able to directly dial 9-1-1.
While this capability is typically the responsibility of the manufacturer, organizations must verify the communication systems they use are configured in such a way as to allow direct dialing.
Notification Requirement
Kari's Law states that your system must automatically notify the front desk, security office, or administrative personnel for every 9-1-1 call within your network.
Additionally, the notification needs to provide specific information about the call, including the phone number that dialed 9-1-1, and the location of where the call was placed. This information must match the location data that is sent to the 9-1-1 call taker (usually a Public Safety Answering Point – PSAP).
The location of the caller is absolutely critical for these notifications to work. A simple street address without the location detail of the 9-1-1 call is rendered useless when the emergency takes place in a multi-floor building, large campus environment, warehouse, etc. This means that your communication system needs to provide notifications of a 9-1-1 call, as well as pinpoint the location of where the call is coming from within your enterprise. Furthermore, it is in an organization's best interest for the location provided in this notification to be as detailed as possible. This allows organizations to proactively comply with the RAY BAUM Act, which requires organizations to provide what the FCC is calling "dispatchable locations" to emergency dispatchers for any emergency caller.
Kari's Law and The RAY BAUM's Act: Additional E911 Legislation
In addition to Kari's Law, organizations need to be aware of another piece of E911 legislation called the RAY BAUM's Act. It requires organizations to provide a "dispatchable location" to the emergency dispatchers for any caller that dials 9-1-1 from their network. Simply put, a "dispatchable location" is detailed enough location information for emergency responders to find a person who has dialed 9-1-1. You can learn more about RAY BAUM's Act, here.
What are the Next Steps I Should Take Toward E911 Compliance?
E911 compliance doesn't have to be difficult, but given the high stakes of a non-compliant MLTS system and the complexity of modern communication networks, it is critical to get expert advice.
Everbridge is a leader in Critical Event Management and will help to simplify the compliance process, addressing the specific needs of your organization. Your Everbridge team will provide you with an E911 solution that is 100% compliant with Kari's Law and RAY BAUM's Act.
With Everbridge E911 you can enjoy peace of mind, without worrying about compliance with current or future E911 legislation. Everbridge solutions future-proof your enterprise and will keep you protected and compliant.
Free E911 Compliance Handbook
Download the "Fast Track to E911 Compliance," handbook. It will provide you with exactly what you need to achieve 100% compliance and keep your employees, guests, and visitors safe.