Blog
Lone worker safety: The employer's responsibility
Lone Worker Safety Critical for Organizations with Employees Alone in the Field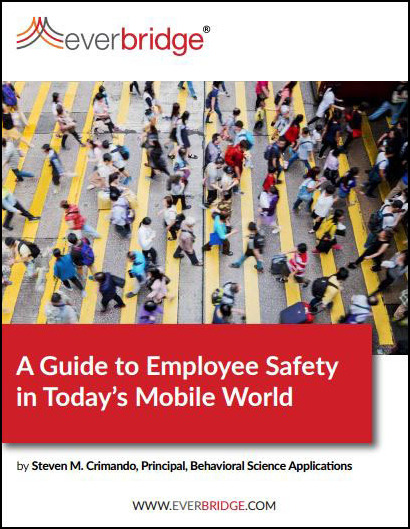 Lone worker safety should be top of mind for all organizations with employees who work alone in the field. All employers have a Duty of Care to their employees, regardless of where they work. Many organizations have employees who work in the office, work in the field and/or travel frequently. Perhaps the group most at risk is lone workers. These lone workers should not be at more risk than other employees. Due to the risks faced by lone workers, and the lack of assistance if something goes wrong, duty of care for these employees should be a priority for organizations.
Lone Worker Safety Recommendations
In general, OSHA states that "employers have a 'general duty' to provide their employees with a workplace free from recognized hazards likely to cause death or serious physical harms." There are no specific rules for lone worker safety, these broad guidelines apply, according to Steven M. Crimando. In a recent white paper, Crimando recommended that employers do the following, at a minimum, to stay compliant with the General Duty Clause:
Ensure lone workers have no medical conditions which can make them unsuitable for working alone;
Be aware that some tasks may be too difficult or dangerous to be carried out alone;
Provide some level of supervision;
Put contact and communications procedures in place for lone workers who may be faced with workplace violence; and
Check whether there are any specific legal requirements or regulation in their state or industry.
To learn more about lone worker safety, download Crimando's full white paper, "A Guide for Employee Safety in Today's Mobile World."