Rate Against 20 Elements Using the Organizational Resilience Maturity Assessment
How to Measure Your Organizational Resilience for Critical Events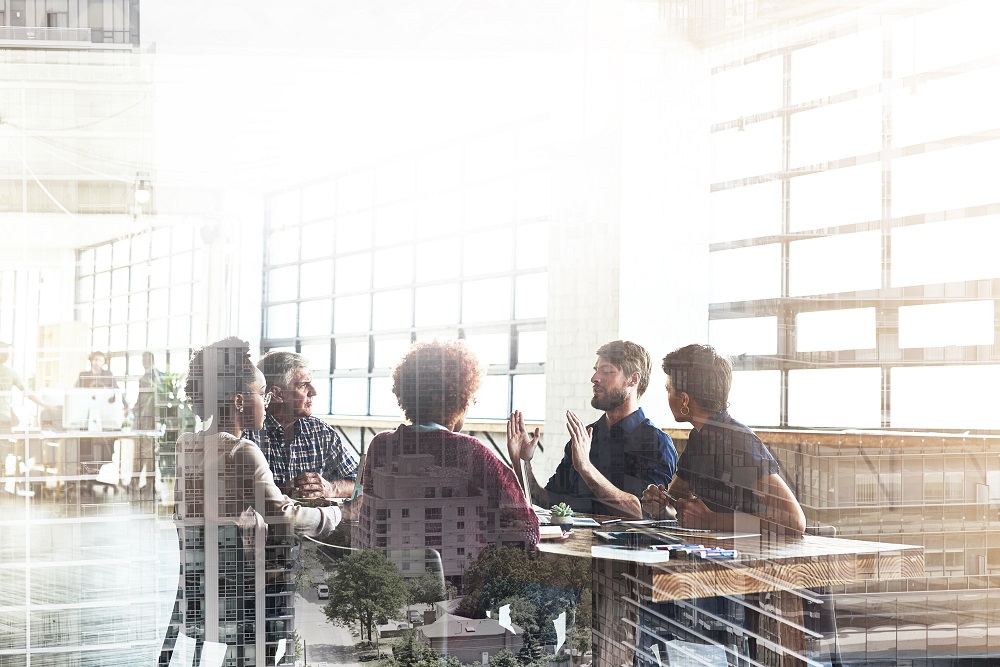 Organizational resilience is the ability to identify, prepare for, and resolve disruptions and risks that jeopardize the organization with the least possible impact on life safety, reputation, and operations. But knowing what organizational resilience is isn't enough. In truth, organizations need to know exactly how to measure their resilience as it stands today and understand the steps they need to take to be resilient in the future.
Critical events can vary widely in type, severity and scope – from natural disasters to workplace violence – and a drawn-out response can lead to significant operational losses, brand damage, and concerns for health and safety. The Organizational Resilience Maturity Model is one such way businesses can learn how to measure their resilience. Within it, leaders learn how to optimize their response strategies so they can quickly and effectively resolve critical events that threaten life safety and disrupt normal operations.
Before we consider how the organizational resilience maturity model can be implemented in your organization to give you a better picture of how your business stacks up against the competition, it's vital to understand just how common critical events occur and the reality that they're only increasing with time.
Take the Everbridge Organizational Resilience Self-Assessment
What Are the Most Common Critical Events?
According to recent Forrester research, Business Resiliency Is The Bulwark To A World Defined By Systemic Risk And Chaos, systemic risk events are increasing in frequency and magnitude. As their research stated:
Hurricanes

will

continue to

cause more damage, while being more dangerous and more destructive, due to climate change.

Wildfires

will continue to cause more damage, while being more dangerous and more destructive, due to climate change.

Pandemics

, epidemics, and disease outbreaks will become more frequent. As the world continues to be interconnected, pandemics and epidemics will affect how, when, and where employees can work as well as customer buying patterns.

Global economic

recessions

will significantly alter business plans or cause failure. There have been five global recessions since 1960, three of which have been since 1990.
Planning for critical events is a vital part of being a successful business that takes care of its customers, employees and partners. See which companies rank Best in Enterprise Resilience™ here!
How to Measure for Organizational Resiliency
The Everbridge Organizational Resilience Maturity Model is designed to examine the implications of your current security and business continuity strategies. It will then compare those strategies against benchmark data, and identify and prioritize actions that could strengthen your organization's overall resilience.
The process begins with an evaluation of your capabilities in four specific areas:
Your ability to identify and assess risks to your operations
Your ability to locate people and assets that might be in harm's way
Your ability to act or execute standard operating procedures (SOPs) and protocols
Your ability to analyze performance before, during and after a critical event
Testing the Everbridge Organizational Resilience Maturity Model couldn't be easier. This free resiliency assessment will guide you through a series of 20 questions about your current plans, processes, and procedures. In order to accurately evaluate your organization, you need to be familiar with:
Your standard operating procedures, recovery strategies, and response plans
The technology and systems you leverage, and

Your governance structures and command hierarchy
In many organizations, no one individual has all the details necessary to complete the evaluation. Making sure you bring together people who have direct knowledge of these three components will make the process simpler and quicker. Your results will be categorized, and you will receive a detailed, custom report with an overview of your current state, benchmark data, and a roadmap to improvement.
Benefits of a Mature Approach
A mature approach to critical event management isn't just a box to check off in executive planning meetings; it's a greatly beneficial approach that improves business across the board. By ensuring organizational resilience, you show that you're dedicated to:
Keeping people safe
Maintaining business continuity and operational uptime
Optimizing supply chains and routes
Efficiency and safety of smart buildings and the internet of things (iot)
Safeguarding reputation through resilient and responsive IT systems
The most mature organizations work across critical business functions, units, and departments, share internal resources and technology, make data-driven decisions, and regularly test and practice their response. According to the latest Forrester research, these organizations experience significant benefits from their critical event management approach. All of the above business considerations are essential in the foundation of businesses that will continue to see long-term success, and when one increases, they all do. It's almost impossible to have a growing revenue without a positive brand and reputation, and employee safety goes hand in hand with VIP safety. A mature approach to organizational resiliency for critical events will ensure your organization is on the road to long-term success, and the Organizational Resiliency Maturity Model can help uncover weaknesses in your current approach and provide actionable steps to close any holes.
Learn about our Best in Enterprise Resilience™ Certification here.
Take the Everbridge Organizational Resilience Self-Assessment