What is PSIM?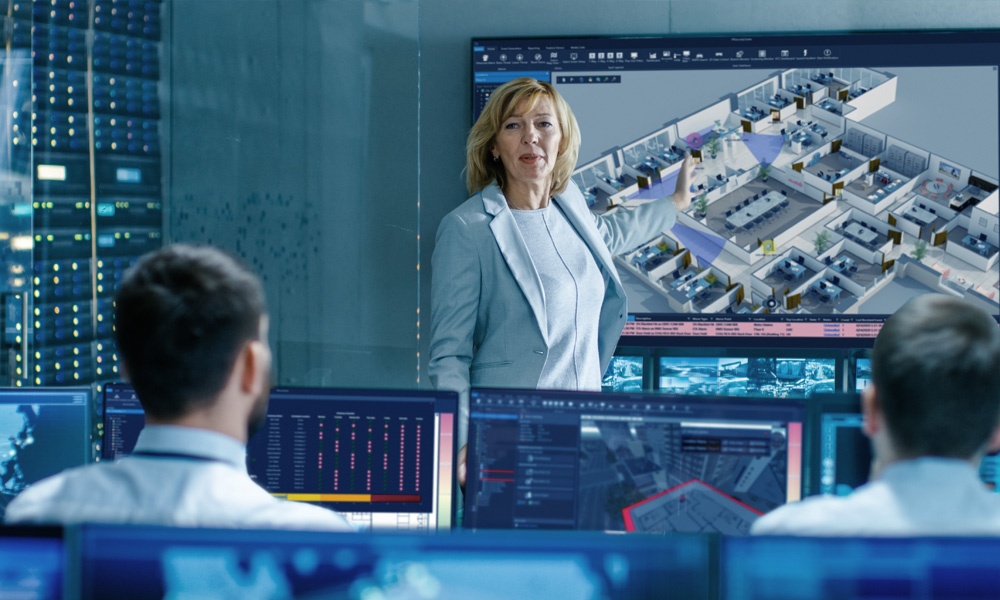 What:
Physical security information management (PSIM) is a category of software that is designed to integrate multiple unconnected security applications, enable automation of workflows and processes, and to provide control over devices through a unified user experience.
It can operate as a platform dedicated for physical security or as part of a broader Critical Event Management (CEM) capability.
Find out How We Deliver PSIM with Control Center
How:
It collects and correlates events from existing disparate security systems and information systems (video, access control, sensors, analytics, networks, building systems, cyber, etc.) to empower personnel to accurately identify and proactively resolve situations.
Why:
PSIM enables numerous organizational benefits, including increased control, improved situational awareness, and management reporting. Ultimately, these solutions allow organizations to reduce costs through improved efficiency and to improve their security posture with increased intelligence and compliance.
Features of PSIM Platforms:
A complete PSIM software system provides six key capabilities that help to distinguish it from other forms of physical security management:
Integration – A PSIM provides an open architecture to integrate data from any number of disparate security devices or systems, regardless of vendor.
Analysis – A PSIM provides a workflow engine that analyzes and correlates the data, events, and alerts to identify the real situations and their priority.
Verification – A PSIM presents the relevant situation information and standard operating procedures (SOPs), based on an organization's policies.
Resolution – A PSIM supports device actuation and control to allow users to take action and resolve situations without switching to other software systems.
Reporting – PSIM software structures the data from the integrated systems to provide a single source of truth for compliance, reporting and training.
Auditing – A PSIM also tracks all the information received and captures operator interactions as well as system changes for in-depth investigative analysis.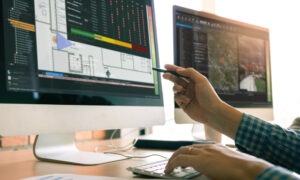 What PSIM Does:
Beyond the timesaving and efficiency benefits, PSIM also provides risk reduction through automation and ensuring compliance to policies, accelerated response times, accurate cross-system reporting, and avoiding technology lock-ins.
PSIM enables business processes that are essential to any modern security department such as continuous process improvement initiatives, training drills, system healthcare checks, and much more.
Verification of Threats:
Many of the alerts that come into the security environment are not really threats. These need to be prioritized according to risk and relevance, such as time of day, location of personnel, and a whole range of other critical factors. 'Dynamic alarm management' is required to find the 'hot' ones which indicate that some action may need to be taken. Connected systems and automation of processes such as key personnel alerting, video verification, and Service Level Agreements (SLA) will help to enable situational awareness and ensure alerts are followed up quickly and best-informed decisions are taken.
Unifying Security:
PSIM is enabling organizations such as yours to establish a converged and unified security posture. Some of the advantages this provides includes:
Complete situational awareness across all aspects of security
Consistent levels of security across all locations (no weak links)
Cost reductions by making manned guarding more efficient
Cost reductions by reducing control rooms and floorspace requirements
Enabling remote monitoring with distributed command and control
Automated reports and dashboards covering the entire security estate

Extracting Security Return on Investment (ROI):
Today's security operations need to leverage the power of automation to
make fast, accurate decisions, based on specific organizational policies and procedures. Many security operations have grown over the years with the incremental introduction of point solutions.
From a strategic perspective, leading organizations are focusing on growing their security posture to provide superior operational resilience, rather than trying to simply decrease security costs. Safety and security are no longer about guards, gates, observation, and reaction but about automation, analytics, and proactive control.
PSIM has become the perfect catalyst for this transition from point solutions which are reliant on constant monitoring and input by security personnel, to an information-driven platform that proactively manages the increasing volume of information in the control room.